Pimax Luncurkan VR Headset Baru dengan Resolusi Display 12K dan Full Body Tracking
Bukan sembarang VR headset, Pimax Reality 12K QLED hadir membawa panel Mini LED dengan resolusi total 12K dan refresh rate 200 Hz
Glenn Kaonang - 27 October 2021
Sejak tahun 2016, Pimax terus membuat gebrakan di industri virtual reality (VR) headset, utamanya terkait resolusi display. Yang terbaru, Pimax menyingkap headset bernama Reality 12K QLED, dan sesuai namanya, ia mengunggulkan display berteknologi QLED dengan resolusi total sebesar 12K.
Secara teknis, headset ini mengemas sepasang panel Mini LED berukuran 5,5 inci dengan kepadatan piksel sebesar 1.200 ppi. Tidak cukup sampai di situ saja, display-nya juga menawarkan refresh rate maksimum 200 Hz serta field of view yang sangat luas — 200° horizontal dan 135° vertikal.
Yang mungkin langsung memicu pertanyaan adalah, adakah PC yang sanggup menangani resolusi setinggi itu mengingat 8K saja masih jauh dari kata mainstream? Well, itulah gunanya teknologi foveated rendering. Berbekal eye tracker besutan Tobii, perangkat bisa mendeteksi ke arah mana mata pengguna melihat secara real-time, dan informasi tersebut akan digunakan oleh sistem untuk menentukan bagian mana yang perlu di-render dalam resolusi penuh dan mana yang tidak.
Namun mata bukan satu-satunya bagian tubuh yang bisa dibaca pergerakannya oleh headset ini. Empat buah kamera di bagian depannya mewujudkan tracking 6DoF, dan perangkat pun dirancang agar dapat memonitor pergerakan controller sekaligus tangan pengguna secara langsung.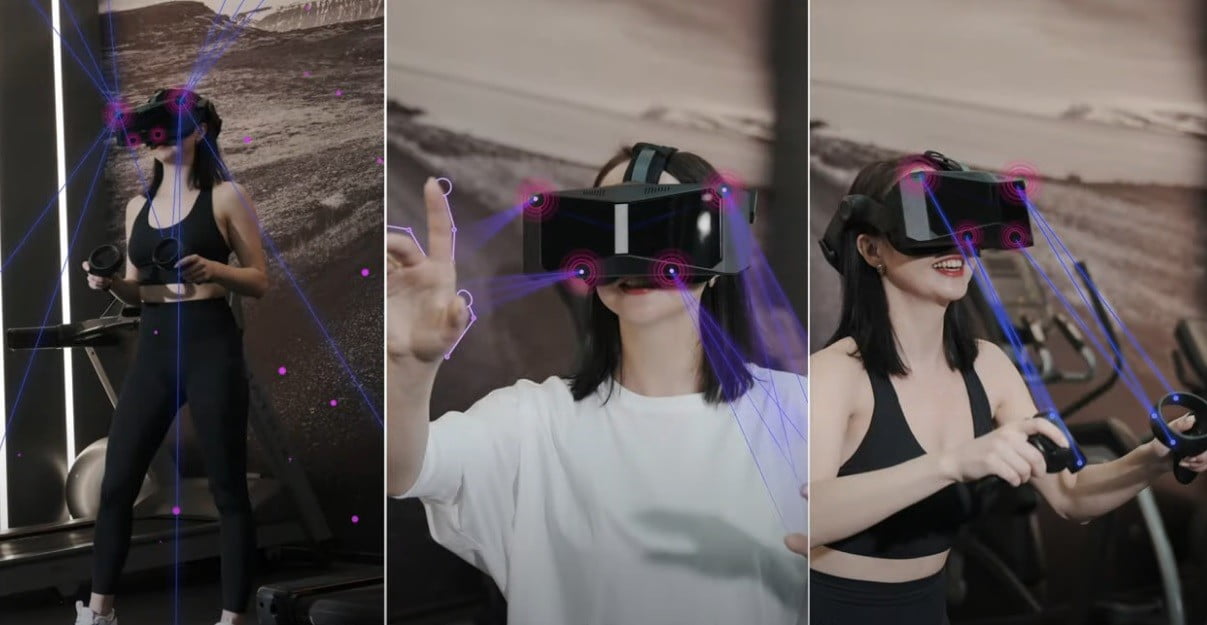 Di dalam, masih ada dua kamera lagi untuk facial tracking. Pimax bahkan turut menyematkan tiga kamera ekstra yang dihadapkan ke bawah, yang bertugas untuk memonitor pergerakan bibir sekaligus tubuh dan kaki.
Menariknya, Pimax Reality 12K QLED tidak selamanya harus terhubung ke PC, sebab ia sebenarnya juga merupakan headset bertipe standalone yang mampu beroperasi secara mandiri layaknya Oculus Quest 2 maupun HTC Vive Flow. Chipset yang tertanam bahkan sama seperti milik Quest 2, yakni Qualcomm Snapdragon XR2.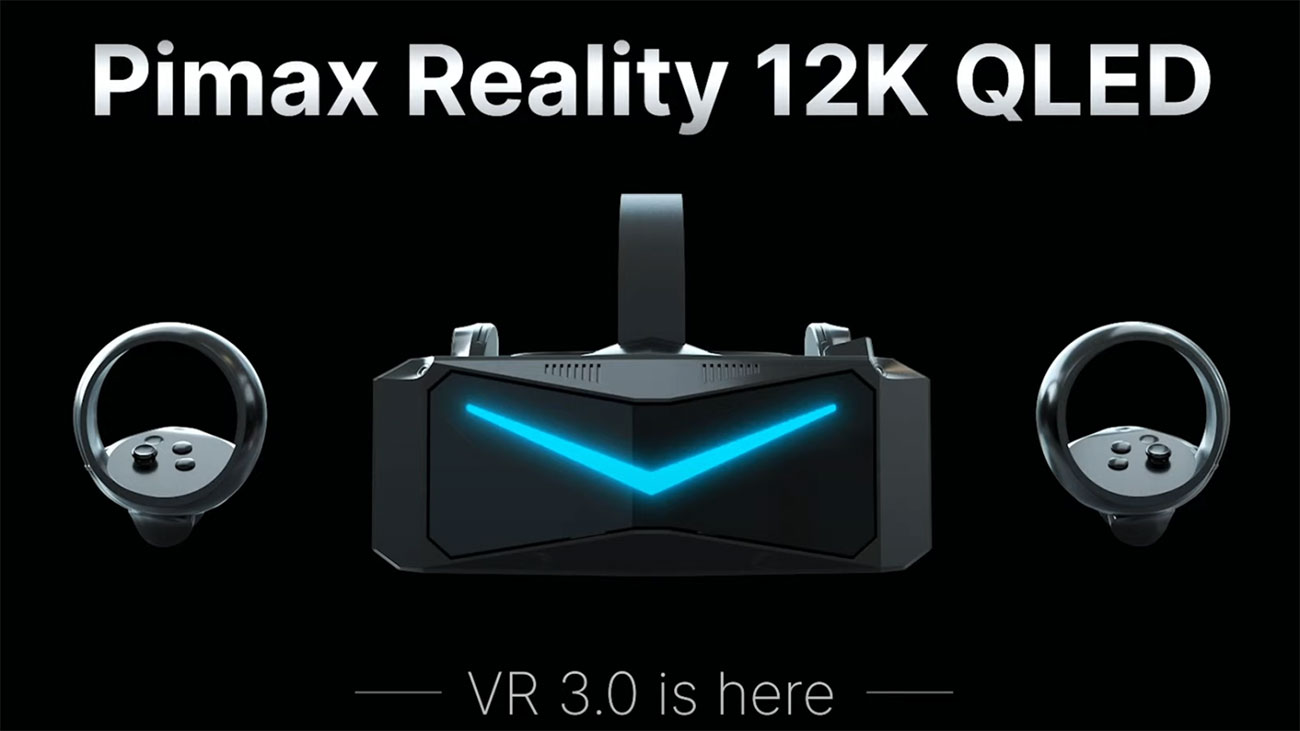 Tanpa perlu terkejut, performanya bakal menurun dalam mode standalone. Display-nya pun juga dibatasi di resolusi 8K atau 5K saja dalam mode ini, demikian pula refresh rate-nya di 120 Hz dan field of view di 150°. Suplai dayanya sendiri datang dari baterai 6.000 mAh yang terpasang di sisi belakang.
Di atas kertas, Pimax Reality 12K QLED terdengar amat menjanjikan, sehingga tidak heran kalau harganya tergolong mahal: $2.399. Yang menarik, bagi konsumen yang sudah memiliki headset Pimax lain, mereka bisa mendapat potongan harga sebesar harga asli headset yang dibelinya itu. Pemasarannya sendiri dijadwalkan berlangsung mulai kuartal ke-4 tahun depan.
Sumber: VR Focus.
Are you sure to continue this transaction?
processing your transaction....