Supercar Elektrik Pininfarina Battista Resmi Diperkenalkan
Siapa yang menyangka ini merupakan mobil perdana yang dibuat sepenuhnya oleh Pininfarina
Glenn Kaonang - 6 March 2019
Setahun yang lalu, beredar kabar bahwa Pininfarina bakal 'naik kelas' dari sebatas rumah desain menjadi produsen mobil. Kemudian pada bulan Desember kemarin, Pininfarina mengungkap bahwa mobil pertamanya akan dinamai Battista, lengkap beserta secuil detailnya, tanpa menyingkap seperti apa wujud supercar bertenaga listrik itu.
Sesuai janji, Geneva Motor Show tahun ini menjadi tempat peluncuran resmi Pininfarina Battista. Penampilannya begitu garang, dan apabila ia kelihatan seperti sebuah Ferrari, itu dikarenakan sang pabrikan berlambang kuda jingkrak itu sudah sejak lama mempercayakan Pininfarina sebagai desainer mobil-mobilnya.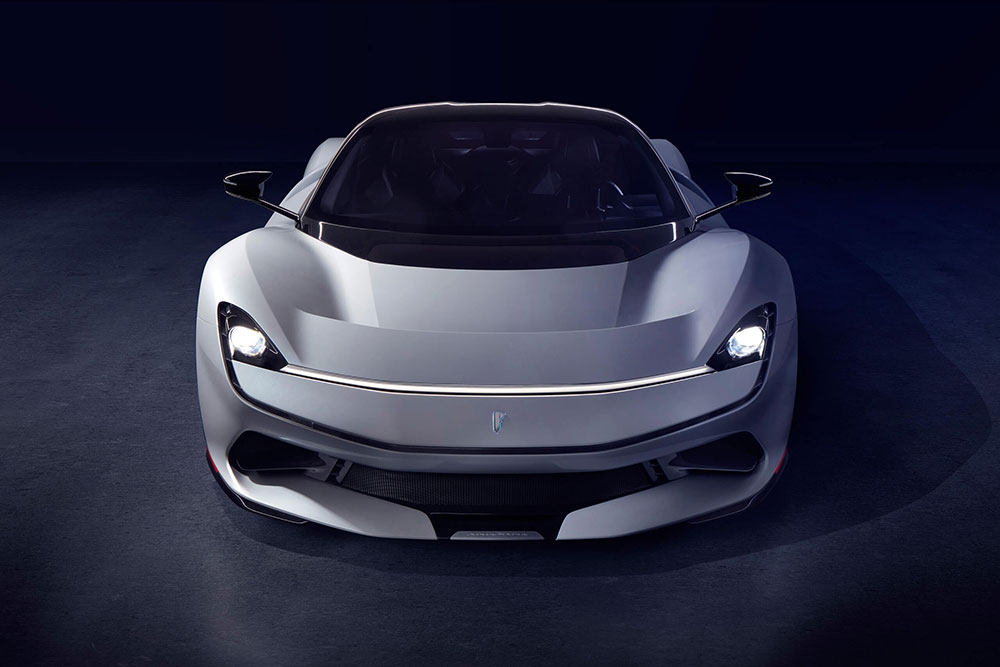 Seperti yang sudah diberitakan sebelumnya, Battista benar-benar superior soal performa. Kolaborasinya bersama Rimac menghasilkan empat motor elektrik – satu untuk setiap roda – dengan output daya total sebesar 1.400 kW, atau setara 1.900 daya kuda. Torsi yang dihasilkan mampu menembus angka 2.300 Nm, sehingga tidak heran apabila 0 - 100 km/jam dapat ditempuhnya dalam waktu kurang dari dua detik.
Untuk top speed, Battista mencatatkan angka 350 km/jam. Saya curiga Pininfarina membatasi kecepatan maksimum Battista secara elektronis, apalagi jika mempertimbangkan niat mereka untuk memasarkan mobil ini sebagai mobil yang legal dikendarai di jalanan umum.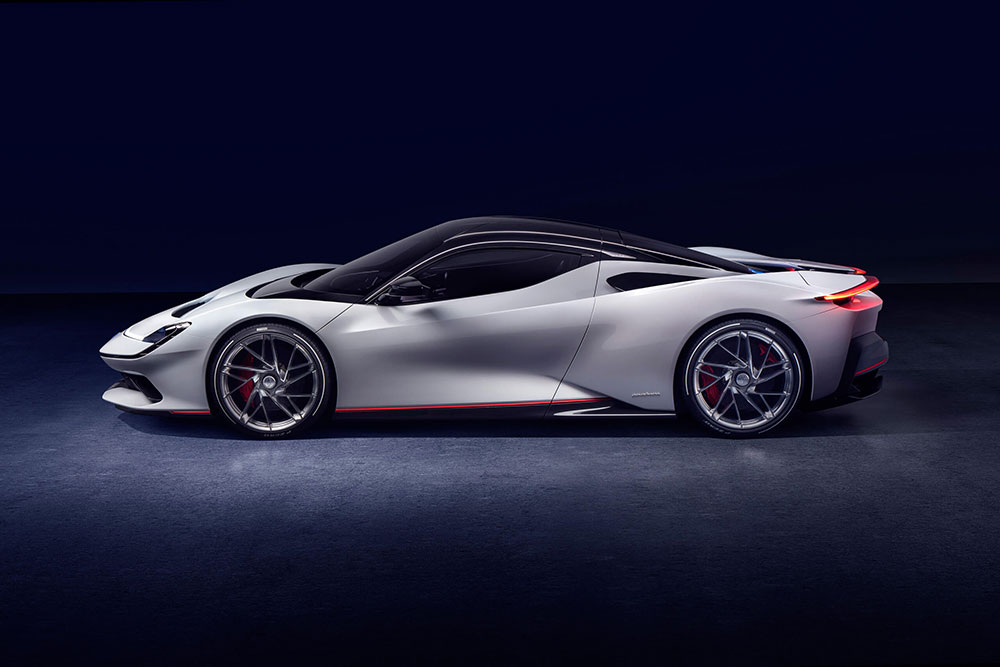 Keempat motor elektrik ini menerima suplai daya dari baterai berkapasitas 120 kWh. Dalam satu kali pengisian, baterai ini sanggup membawa Battista menempuh jarak 450 km, tapi tentunya dalam kondisi mobil dibawa santai, bukan digeber secara brutal.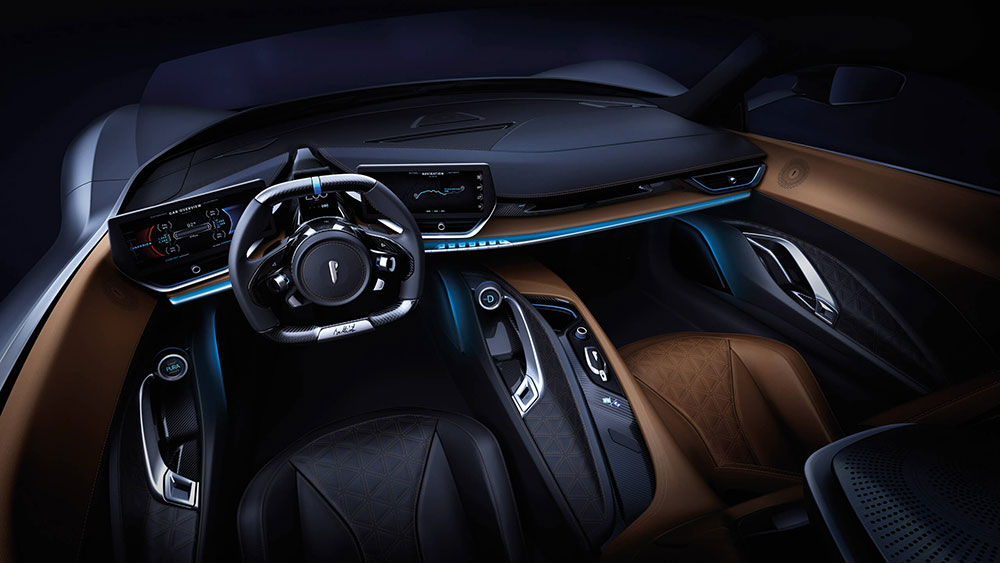 Beralih ke dalam, interior Battista tampak begitu mewah, apalagi jika dibandingkan dengan mayoritas mobil lain di kelas ini, yang sering kali mengorbankan begitu banyak komponen pendukung di kabin demi mencapai performa semaksimal mungkin. Sentuhan modernnya juga sangat kental, terutama berkat tiga buah layar di balik lingkar kemudinya.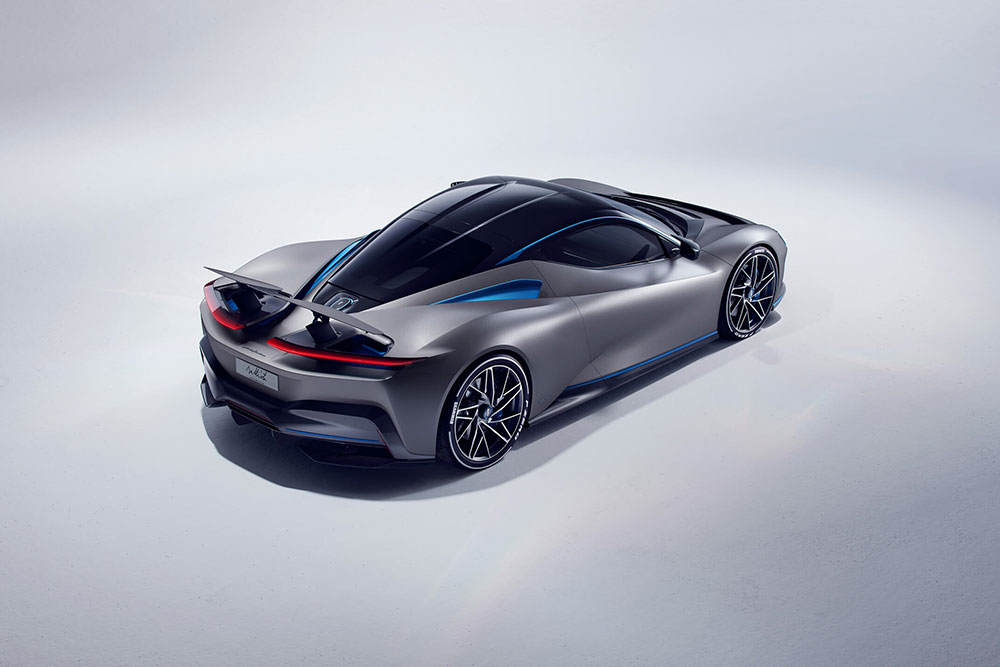 Juga seperti yang sudah dijanjikan sebelumnya, Pininfarina berencana memproduksi hanya 150 unit Battista, dan setiap unitnya akan dihargai sebesar $2,6 juta. Meski status Pininfarina sekarang adalah anak perusahaan Mahindra, mereka menegaskan bahwa Battista akan dibuat sepenuhnya di Itali.
Sumber: The Verge.
Are you sure to continue this transaction?
processing your transaction....