Prevent Online Fraud With Polisi Online
Michael Erlangga - 18 August 2014
It is inevitable anywhere, particularly in Indonesia, to have the number of cyber crime growing along with the growth of e-commerce. It's like two sides of a coin. In general, the crime method is quite similar. Online criminals offer fake products on stunning deals through their fake online shops. This is where the Polisi Online app takes part, as it helps people identifying those fraudsters.
This app, which has been available for Android platform, commits to deal with cyber crime practices. By using the app, users may identify whether the online shop they intend to have a transaction with is a fraud or not. Polisi Online will display the list of online shops which have similar query with the name inputted by users.
Besides utilizing the searching feature, users may also manually check the list of fraudsters provided by Polisi Online. This enables them categorizing most of the shops into two: fake ones or real ones. The list of shops itself is sorted in an alphabetical order to ease users. Unfortunately, although the developer team has claimed that many updates have been carried on, this feature still causes crashes most of the time. The app has yet to include the shop categories as well.
To determine the validity of an online shop, Polisi Online applies an identification process which based on a number of assessing points. They are shop address, price, testimonies, contact number, and writing style. Having said about all of these, what if the shops recommended by Polisi Online are actually fraudsters? This has been described by Polisi Online's developer as something which is outside their responsibility. However, they have committed to give whatever they can to help – as being stated on their official page.
Polisi Online is designated to be very simple. It has no fascinating design and the letters are all in capital. These make the app looks boring. However, the developer seems not buying at all, since their only intention is to help people identifying fraudsters. It is better, nonetheless, for users to think carefully before using the app's recommendation.
[Illustration: Shutterstock]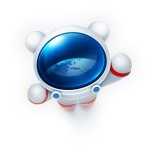 Get a the whole new experience of reading latest DailySocial contents and surfing the Internet through mobile with Baidu Browser