LG CineBeam Laser 4K Mampu Proyeksikan Gambar 120 Inci dari Jarak 18 Cm
Kalaupun harus dipepetkan ke tembok, hasil proyeksinya masih bisa seluas 90 inci
Glenn Kaonang - 21 December 2018
Sebagai seseorang yang pernah merasakan tinggal di apartemen kecil, saya paham betul betapa sulitnya memilih ukuran TV yang pas dengan ruang yang terbatas. Mungkin solusi yang lebih ideal adalah menggunakan proyektor berteknologi ultra short throw (UST), salah satunya seperti yang akan dipamerkan LG di event CES 2019 berikut ini.
Dijuluki LG CineBeam Laser 4K (HU85L), kapabilitas short throw-nya tidak tanggung-tanggung; sanggup memproyeksikan gambar seluas 120 inci dari jarak 18 cm saja. Kalaupun proyektornya harus benar-benar dipepetkan ke tembok, ia ternyata masih bisa memproyeksikan gambar seluas 90 inci dari jarak 5 cm.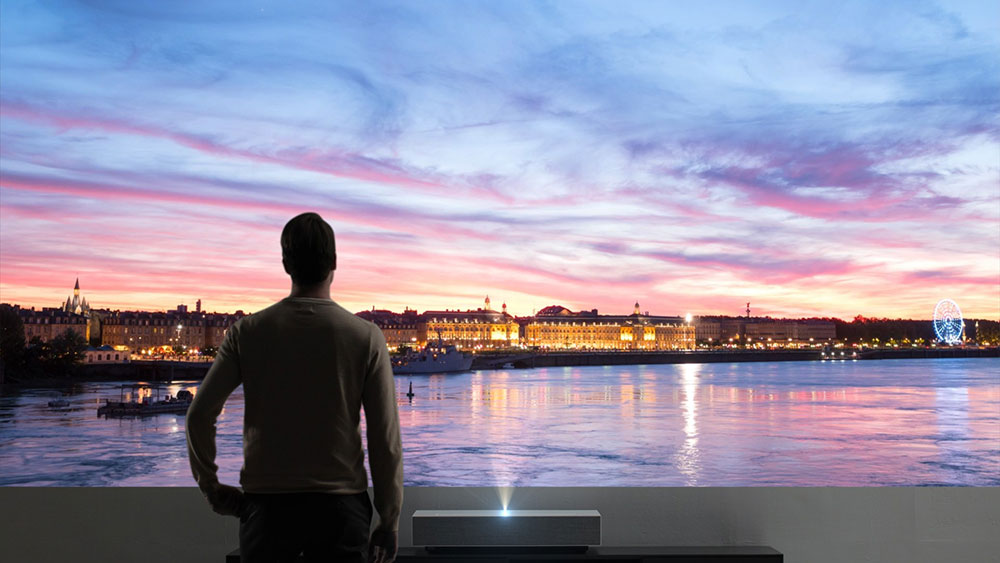 Lebih penting lagi, proyeksinya ditampilkan dalam resolusi 4K, dan dengan tingkat kecerahan 2.500 lumen, gambar masih akan terlihat cukup jelas meski lampu ruangan dinyalakan. LG pun juga mengklaim proyektor ini mampu menampilkan warna yang sangat akurat.
Untuk masalah distorsi yang kerap menjangkiti proyektor UST, LG bilang solusinya sudah tersedia dalam bentuk pengaturan keystone 12 titik. Semua itu dikemas dalam wujud yang amat ringkas, lebih ringkas daripada mayoritas proyektor 4K kalau kata LG. Desainnya pun sengaja dibuat simpel agar tidak 'merusak' dekorasi ruangan.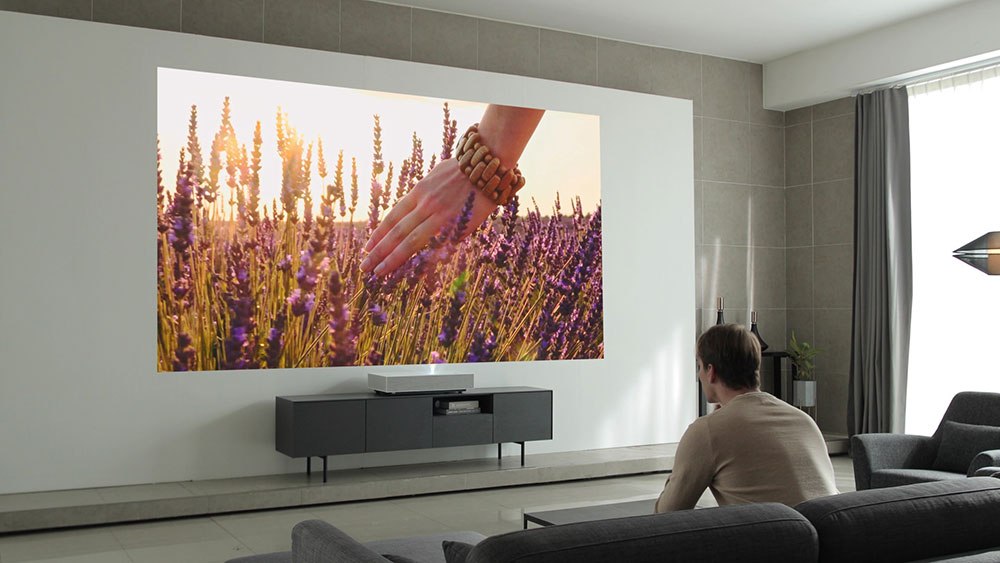 Terakhir, LG tak lupa membubuhkan integrasi AI besutannya, ThinQ, sehingga proyektor ini juga dapat dikendalikan via perintah suara. Perintah suara yang dapat dikenalinya pun cukup spesifik, semisal "turn off projector after the movie has finished", sehingga Anda tak perlu khawatir perangkat terus menyala apabila tidak sengaja tertidur selagi menonton.
Seperti yang saya bilang, LG CineBeam Laser 4K bakal menjadi salah satu suguhan utama LG di CES 2019 bulan depan. Harga dan jadwal pemasarannya baru akan diungkap di ajang tersebut.
Sumber: LG.
Are you sure to continue this transaction?
processing your transaction....