PS4 dan Xbox One Akan Kehadiran Assassin's Creed Rogue: Remastered
Game menyajikan resolusi 1080p, kecuali jika dijalankan di PS4 Pro atau Xbox One X. Di sana Anda bisa menikmatinya di 4K.
Assassin's Creed Rogue digarap sebagai penerus dari Assassin's Creed IV: Black Flag sekaligus prekuel dari Assassin's Creed III. Untuk pertama kalinya, game mengajak Anda berperan jadi anggota faksi Templar - musuh bebuyutan dari Orde Assassin. Twist ini menyuguhkan perspektif berbeda di jagat fiksi seri permainan action-adventure kebanggaan Ubisoft tersebut.
Tiga bulan setelah Assassin's Creed Origins dirilis, sang publisher asal Perancis itu mengumumkan rencana untuk meluncurkan kembali Assassin's Creed Rogue, kali ini di-remaster khusus buat console current-gen, Xbox One dan PlayStation 4. Di sana, Anda akan berpetualang sekali lagi sebagai Shay Patrick Cormac di wilayah Amerika dan Atlantik Utara sebelum pecah Perang Revolusi untuk memburu para Assassin.
Seperti game-game yang sebelumnya di-remaster, Ubisoft memusatkan perhatian mereka pada perbaikan aspek grafis. Assassin's Creed Rogue: Remastered kabarnya akan menyajikan tekstur dan efek bayangan (pada karakter serta objek) dengan resolusi lebih tinggi. Developer turut membubuhkan beragam visual efek baru sehingga alam liar, daerah Kutub, hingga Kota New York tersaji lebih realistis dan meyakinkan. Selanjutnya, mereka tak lupa menambah jumlah populasi NPC.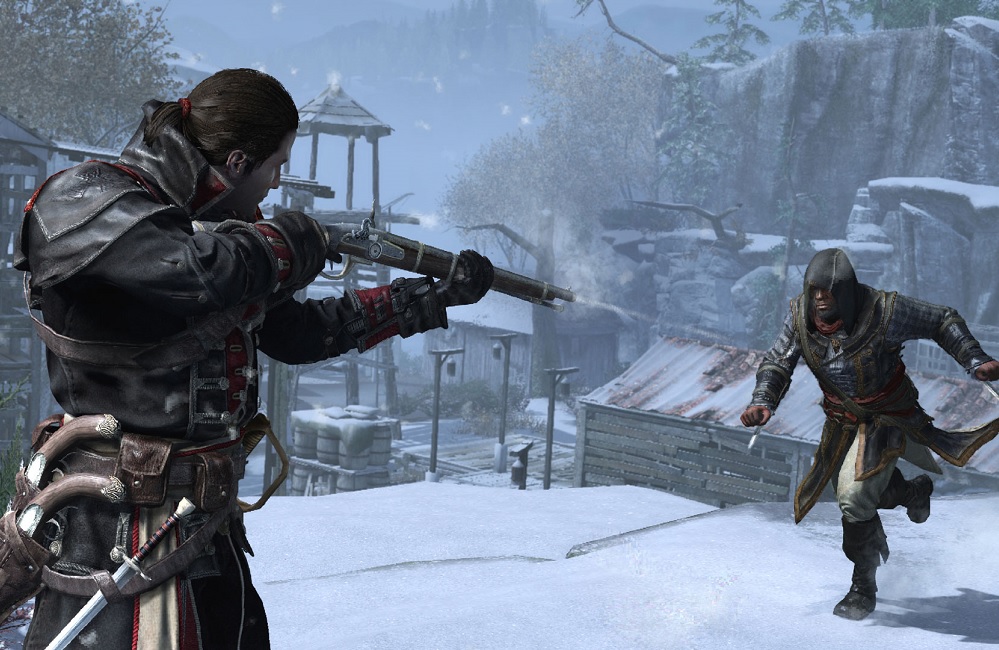 Buat para pemilik Xbox One X dan PlayStation 4 Pro, Assassin's Creed Rogue dapat dinikmati di resolusi 4K (versi Remastered standar menghidangkan resolusi 1080p). Saat artikel ini ditulis, Ubisoft masih belum menjelaskan framerate yang disuguhkan oleh game, tapi developer berani menjamin Anda akan memperoleh visual yang sangat cantik.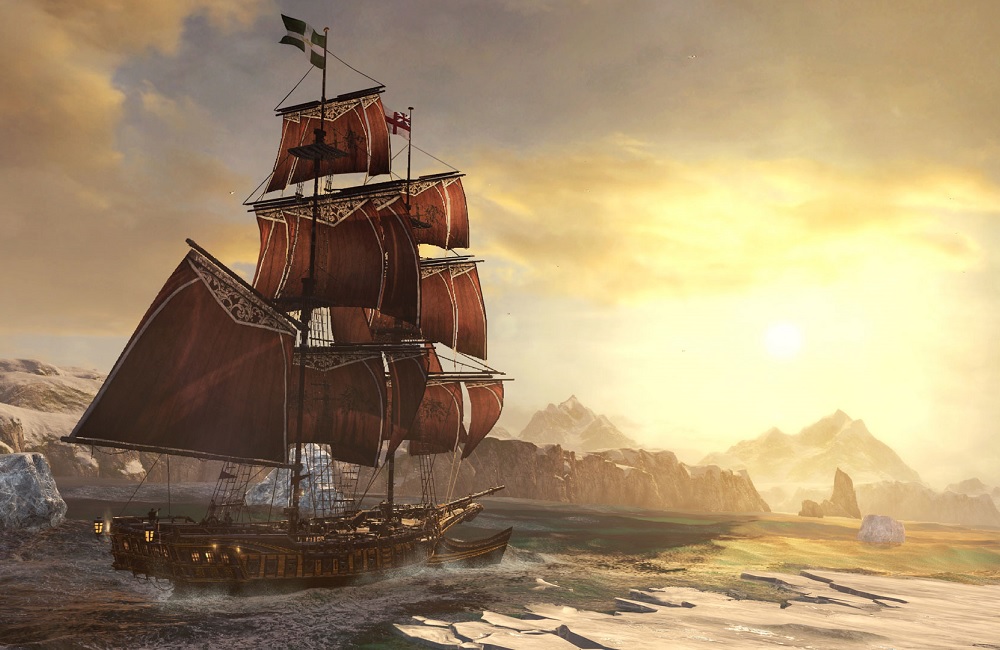 Assassin's Creed Rogue: Remastered tetap menyajikan gameplay serupa versi asli yang dilepas di tahun 2014. Selain bertualang di darat, Shay dapat mengeksplorasi samudra. Mekanisme petualangan di laut merupakan penyempurnaan dari Black Flag, memungkinkan pemain menjelajahi perairan sempit seperti sungai. Musuh Anda kini juga lebih pintar dan sulit diprediksi.
Versi remaster ini akan dibundel bersama dua bonus misi, yakni The Armor of Sir Gunn yang membawa Shay ke Amerika Utara untuk memecahkan misteri, serta misi menyerbu benteng berjudul The Siege of Fort de Sable. Anda juga akan mendapatkan kostum Master Templar Pack (berisi tiga set pakaian, senjata dan item), Explorer Pack, pakaian Bayek (Assassin's Creed Origins), serta kostum para Assassin legendaris seperti Altair, Ezio, Connor, Edward, Arno, Jacob dan Aguilar.
Assassin's Creed Rogue: Remastered akan mendarat di PlayStation 4 dan Xbox One pada tanggal 20 Maret 2018.
Sumber: Ubisoft.
Are you sure to continue this transaction?
processing your transaction....