Qualcomm Kembangkan Chipset Khusus untuk Perangkat IoT yang Mengemas Kamera
Dijuluki Vision Intelligence Platform, chipset dari lini ini bukan lagi sebatas chipset Snapdragon yang dimodifikasi
Glenn Kaonang - 13 April 2018
Kalau Anda melihat perkembangan perangkat smart home terkini, kamera rupanya memegang peranan penting di mayoritas perangkat. Entah itu vacuum cleaner atau oven, hampir semuanya mengandalkan kamera agar bisa menerapkan fitur-fitur pintarnya, dan saya sama sekali belum menyinggung soal kamera pengawas, yang terus bertambah canggih berkat integrasi AI.
Guna menggenjot perkembangan perangkat-perangkat ini ke depannya, Qualcomm telah menyiapkan lini chipset khusus yang mereka namai Vision Intelligence Platform. Qualcomm bilang bahwa SoC (system-on-chip) yang tergabung dalam lini ini dibuat secara spesifik untuk ekosistem IoT (Internet of Things), bukan sebatas chipset Snapdragon yang dimodifikasi.
Sejauh ini sudah ada dua model chip yang Qualcomm tawarkan kepada produsen: QCS605 dan QCS603. Keduanya sama-sama mengandalkan fabrikasi 10 nm, serta dibekali integrasi teknologi computer vision maupun pengolahan machine learning secara lokal, alias tidak bergantung pada jaringan cloud.
Kendati demikian, ini bukan berarti perangkat yang menggunakan chip ini jadi tidak memerlukan koneksi internet. Qualcomm bilang bahwa chipset-nya sendiri yang akan menentukan kapan harus meminta bantuan cloud, dan kapan harus memroses informasinya secara mandiri, sehingga pada akhirnya perangkat bisa memiliki kinerja yang lebih cepat.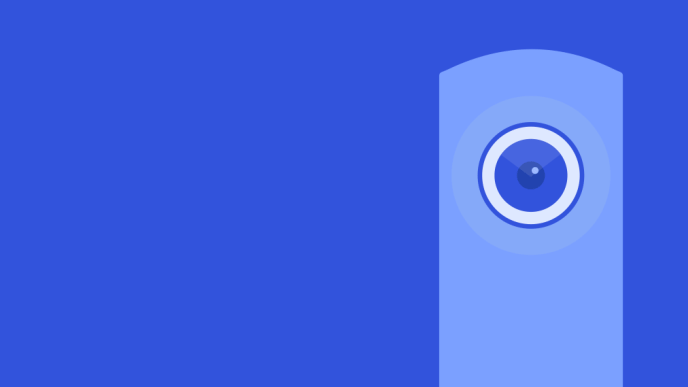 Qualcomm memberikan contoh skenario sebuah kamera pengawas yang ditenagai salah satu dari chipset ini. Kamera tersebut dapat membedakan antatraseorang anak yang terkunci di luar dari seorang pencuri, lalu bertindak sesuai kondisi; kalau yang dideteksi adalah anak sang pemilik rumah, maka kamera bakal menginstruksikan perangkat smart lock untuk membukakan pintu, tapi kalau ternyata yang didedeteksi maling, kamera bakal membunyikan alarm.
Qualcomm sendiri melihat potensi chipset ini pada perangkat seperti kamera pengawas, kamera 360 derajat, robot maupun action cam, mengingat chipset mendukung perekaman dalam resolusi 4K. Qualcomm juga sudah menyiapkan referensi desain kamera 360 derajat berbasis chipset QCS605, sedangkan yang berbasis QCS603 bakal menyusul dalam bentuk referensi desain kamera pengawas kelas komersial.
Sumber: Qualcomm.
Are you sure to continue this transaction?
processing your transaction....