Rayakan Penjualan 500 Juta Unit PlayStation, Sony Singkap PS4 Pro Semi-Transparan
Sony hanya menyiapkan 50.000 unit.
Yoga Wisesa - 13 August 2018
Konsumen mungkin enggan membeli platform game yang sama lebih dari sekali. Bahkan console 'high-end' seperti PlayStation 4 Pro saja hanya bisa dinikmati secara optimal oleh para pemilik televisi UHD. Namun belakangan, Sony Interactive Entertainment terlihat begitu berapi-api dalam memperkenalkan edisi spesial dari console current generation mereka.
Di tahun 2018, Sony setidaknya telah menyingkap tiga PlayStation 4 edisi terbatas: PS4 Pro versi God of War di bulan Maret, unit warna biru buat memeriahkan Days of Play 2018, kemudian bulan lalu, diumumkan pula  PlayStation 4 Pro edisi Marvel's Spider-Man berbalut merah. Dan kali ini, sang console maker Jepang itu memperkenalkan satu lagi produk istimewa untuk merayakan penjualan PlayStation yang telah menembus 525,3 juta unit.
Minggu lalu, Sony mengungkap PlayStation 4 Pro 500 Million Limited Edition. Desain merupakan aspek andalan di versi ini. Berbeda dari varian PlayStation 4 yang pernah produsen tawarkan, '500 Million Limited Edition' mengusung tubuh dengan shell semi-transparan berwarna hitam gelap. Selanjutnya, produsen membubuhkan branding PlayStation warna tembaga, serta mencantumkan nomor unit di bagian pelat depan - Sony hanya menyiapkan 50.000 unit.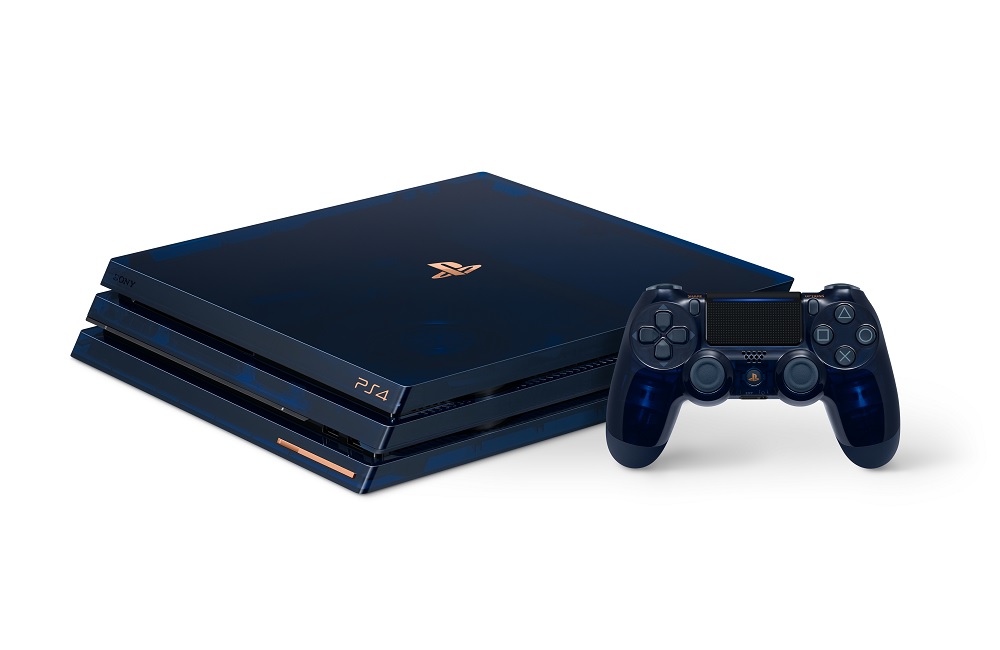 PS4 Pro 500 Million Limited Edition dibungkus dalam packaging khusus. Di dalamnya, Anda akan menemukan sebuah mono headset, verticalstand, serta controller DualShock 4 dan PlayStation Camera dengan tubuh semi-transparan serupa console-nya - memungkinkan kita mengintip komponen-komponen yang ada di dalam. Perlu diketahui, warna biru pada PS4 Pro 500 Million Limited Edition lebih gelap dari DualShock 4 'Crystal Blue'.
Di versi ini, Sony menggandakan kapasitas penyimpanan console dari 1TB menjadi 2TB sebagai 'medium untuk menyimpan banyak permainan, aplikasi, video, screenshot dan lain-lain'. Menariknya lagi, Sony juga mengingatkan kita agar mengawasi versi 'yang lebih istimewa', ditandai oleh susunan angkanya. Contohnya: 09995 (menandai tanggal peluncuran PlayStation di Amerika, 9 September 1995), 01115 (perilisan PS4 di Amerika, 15 November 2013), atau 01013 (pelepasan PSVR di Amerika, 13 Oktober 2016).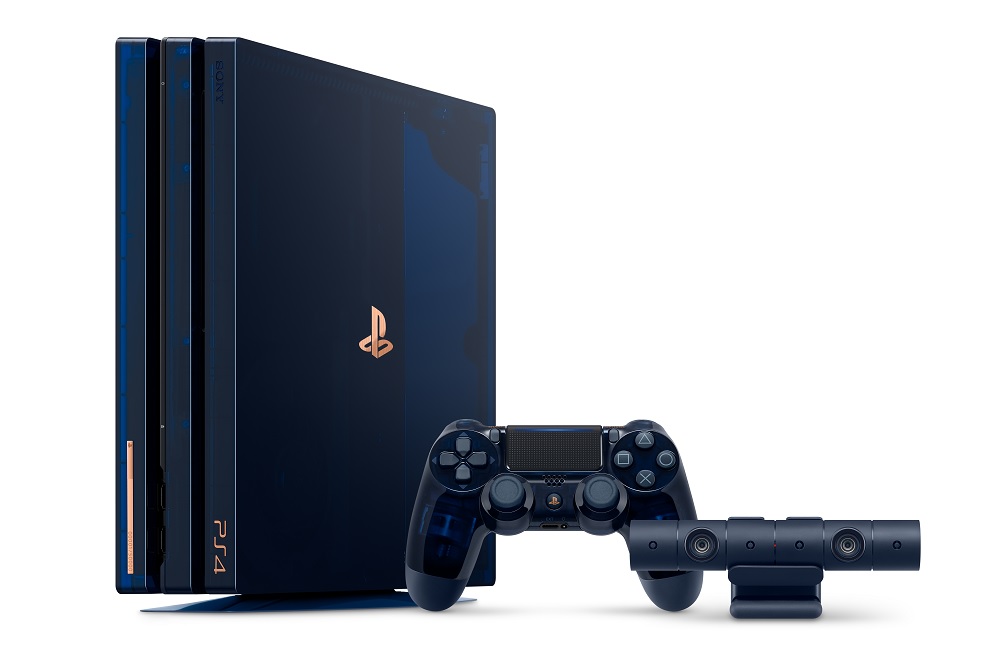 Jika masih belum puas, Sony turut menawarkan 500 Million Limited Edition Gold Wireless Headset. Aksesori ini mengusung tema biru-gelap semi-transparan serupa, termasuk pula pada penggunaan warna tembaga untuk mempercantik penampilannya.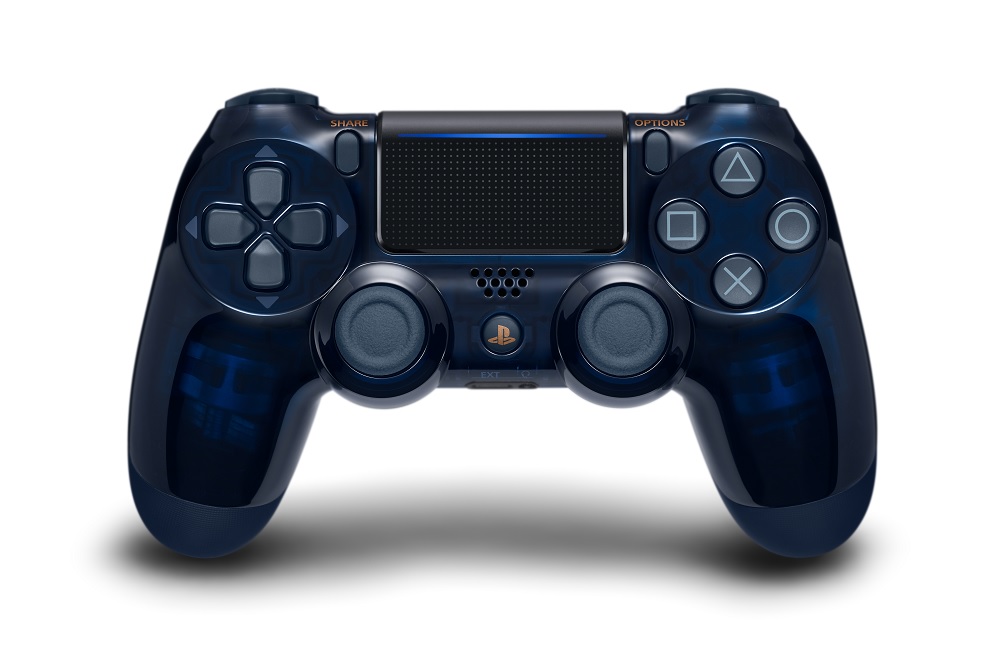 PlayStation 4 Pro 500 Million Limited Edition dibanderol di harga serupa PS4 Pro standar, yakni US$ 500. Keterbatasan jumlah unit serta kapasitas penyimpanan yang lebih lapang sudah pasti akan membuatnya diburu kolektor, dan di Indonesia, hampir bisa dipastikan harganya melambung tinggi. Rencananya, produk akan mulai dipasarkan di kawasan Amerika dan Kanada pada awal bulan September nanti.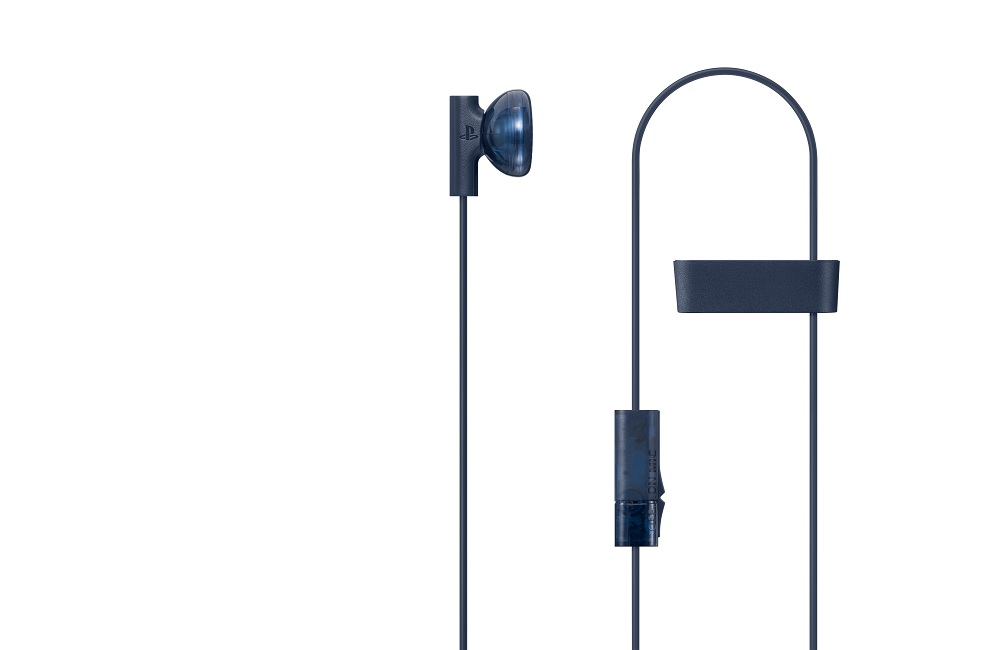 Sumber: Blog PlayStation.
Are you sure to continue this transaction?
processing your transaction....