Razer Blade Stealth Ingin Jadi Ultrabook Sekaligus Desktop Gaming?
Uniknya, Razer tak repot-repot menjejalkan chip kartu grafis dedicated dalam unit Blade Stealth.
Melalui pengenalan Blade di 2013, Razer mempelopori persaingan bergengsi dalam kelas produk ultrabook gaming. Razer Blade memang tak selalu mampu mempertahankan predikat laptop gaming tertipis, beberapa kali gelarnya berhasil direbut oleh kompetitor. Namun ada hal istimewa yang dibawa oleh varian terbaru Blade.
Di Consumer Electronics Show 2016, Razer menyingkap 'ultrabook mutakhir' bernama Blade Stealth. Ia diramu untuk menjadi pewaris brand PC portable kebanggaan Razer, dengan desain familier, dan perpaduan fitur serta teknologi mumpuni. Blade Stealth merupakan mesin gaming sejati, tapi buat pertama kalinya, device tak lagi cuma diperuntukkan bagi gamer hardcore saja.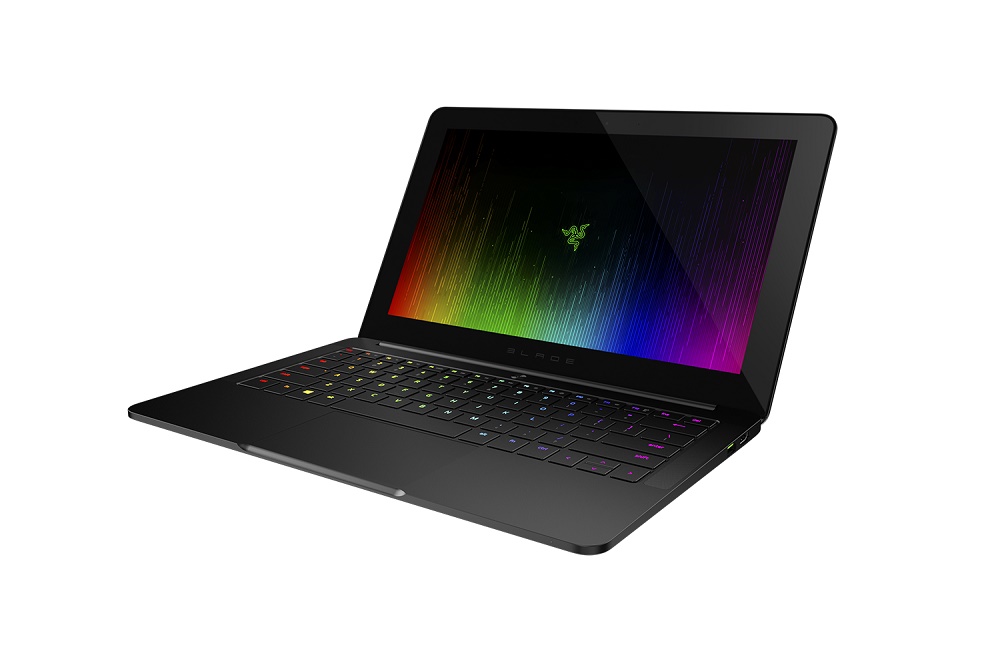 Dari sisi desain, Blade Stealth meninggalkan tipe-tipe terdahulu jauh di belakang. Ia lebih tipis dan anggun. Tubuh notebook sangat ramping, hanya berketebalan 13,2mm dan memiliki bobot 1,25kg - terlihat serasi dengan panel 12,5-inci beresolusi tinggi di sana. Untuk chassis, Razer memanfaatkan material aluminium CNC yang umumnya digunakan buat merakit pesawat terbang.
Anda ditawarkan dua tipe display, yaitu QHD 2560x1440 234ppi atau UHD 3840x2160 352ppi. Keduanya mengusung jenis layar sentuh IGZO (Indium Gallium Zinc Oxide). Tingkat saturasi, kecerahan dan presisi warnanya sangat tinggi, dengan Adobe RGB di 100 persen. Artinya, Blade Stealth sangat pas buat para desainer grafis serta fotografer. Saat para profesional itu harus mobile, baterai dijanjikan sanggup tetap aktif hingga delapan jam.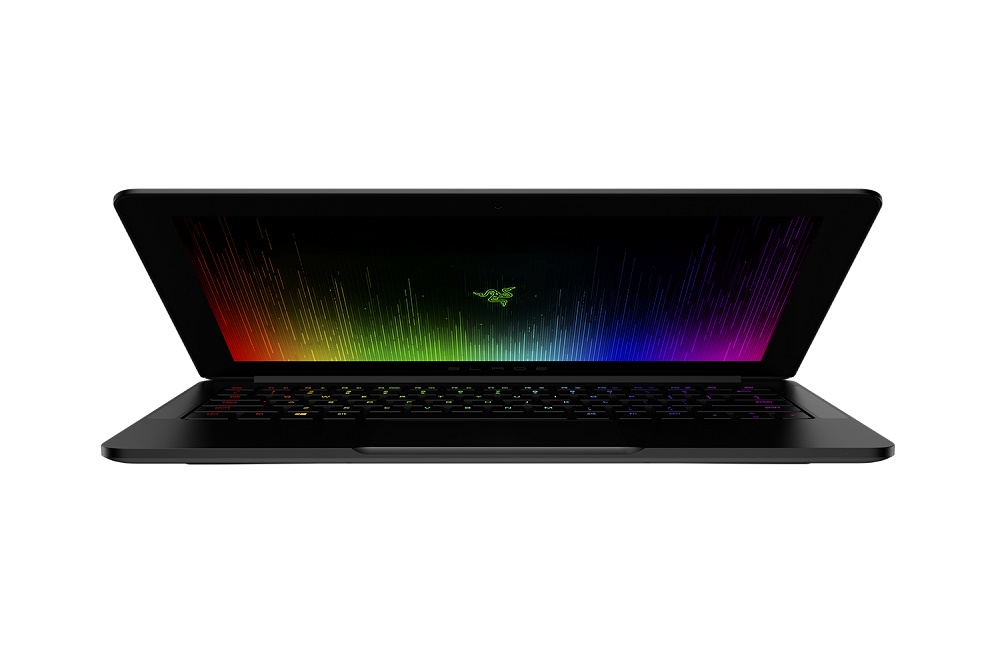 Razer tak repot-repot menjejalkan chip kartu grafis dedicated dalam Blade Stealth. Sang produsen dari San Diego itu 'cuma' membekalinya dengan prosesor dual-core Intel i7-6500U 2,5GHz, GPU HD Graphics 520, RAM 8GB, storage SSD 128/256/512GB, dan baterai 45W ber-power adapter USB-C. HD 520 memang cukup buat menjalankan permainan-permainan casual, namun bagaimana jika kita ingin menikmati The Witcher 3 atau Just Cause 3?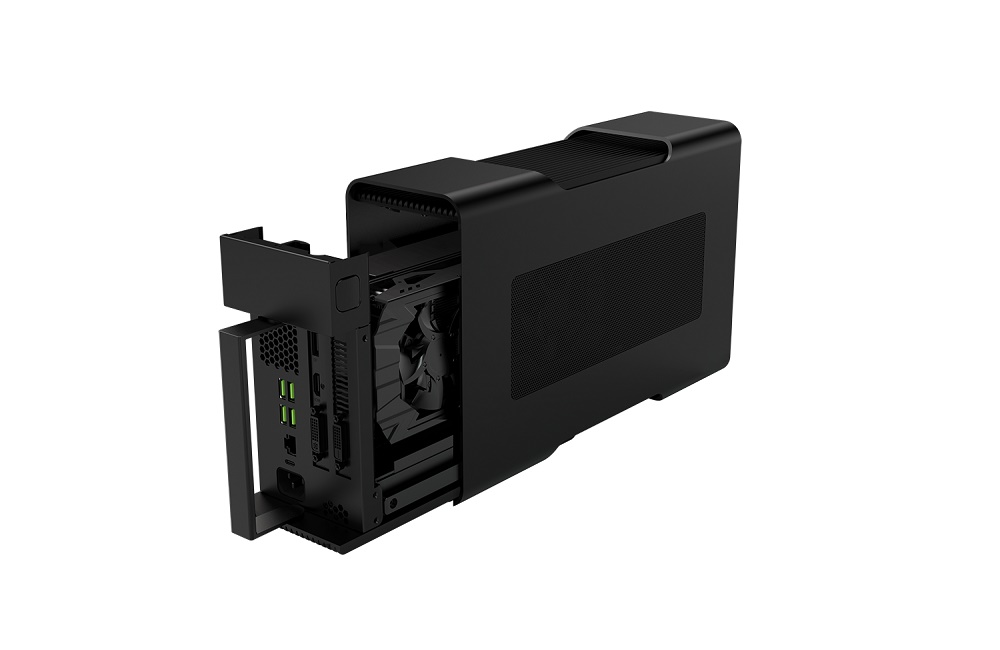 Solusi Razer adalah Razer Core, sebuah docking yang bisa menyimpan kartu grafis discrete, baik milik Nvidia maupun AMD maksimal 375-watt. Core dilengkapi konektivitas tambahan (empat buah USB 3.0, Gigabit Ethernet, dan Thunderbolt 3 untuk tersambung ke PC), power supply 500-watt, serta sistem lighting Chroma.
Chroma juga terdapat di keyboard backlight Blade Stealth. Kita bisa mengkonfigurasi pola warnanya atau menyetel efek sinkronisasi ke permainan: Misalnya saat Anda tertembak ketika bermain Call of Duty, LED akan ikut menyala merah.
Untuk produk dalam keluarga Blade, harga Blade Stealth tergolong terjangkau. Ia dijajakan mulai dari US$ 1.000 sampai US$ 1.600 tergantung resolusi layar dan kapasitas storage. Untuk Core, Razer masih belum mengungkap harganya.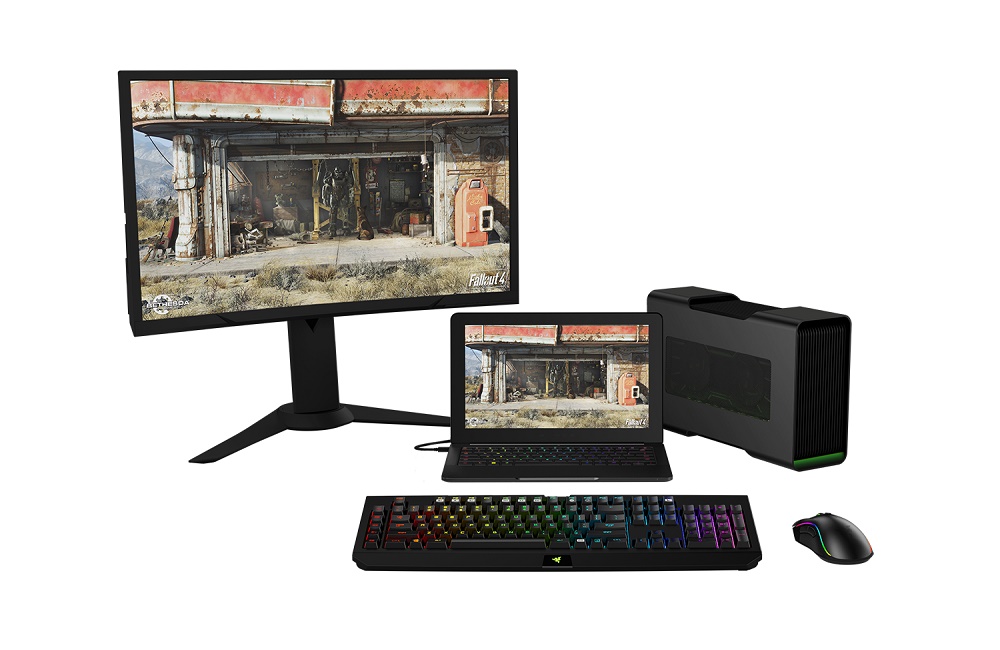 Via CNET. Sumber: Razer Zone.
Are you sure to continue this transaction?
processing your transaction....