Razer Coba Masuki Lini Virtual Reality Dengan Strategi Berbeda
Yoga Wisesa - 7 January 2015
Belakangan para produsen elektronik dari berbagai latar belakang mulai beradu dalam virtual reality karena kepopularitasannya tiba-tiba meledak berkat Oculus Rift. Razer, sebagai nama paling berpengalaman di area periferal gaming tahu kompetitor mulai bersesak-sesakan di sana. Hebatnya, mereka melihat celah yang mungkin belum terpikirkan oleh perusahaan lain.
Dalam ajang CES 2015 di Las Vegas, Razer mengungkap OSVR. Perangkat sekaligus bukan perangkat virtual reality. Bingung? OSVR ialah kependekan dari Open Source Virtual Reality, yaitu sebuah ekosistem virtual reality yang luas berupa platform software untuk mendukung bermacam-macam hardware, secara teori termasuk Oculus. Tapi Razer tak lupa menyiapkan perangkat keras mereka sendiri, diberi nama Hacker Dev Kit.
Tak perlu bingung, bayangkan saja OSVR sebagai Android-nya virtual reality dan Hacker Dev Kit merupakan salah satu jenis handset-nya. OSVR diracik agar tersulam mulus dengan engine-engine video game terpopuler semisal Unity 3D dan Unreal 4 demi memudahkan developer dan komunitas leluasa berkreasi. Ia juga dirancang supaya kompatibel ke Sixense sampai LeapMotion, termasuk Bosch - perusahaan elektronik Jerman.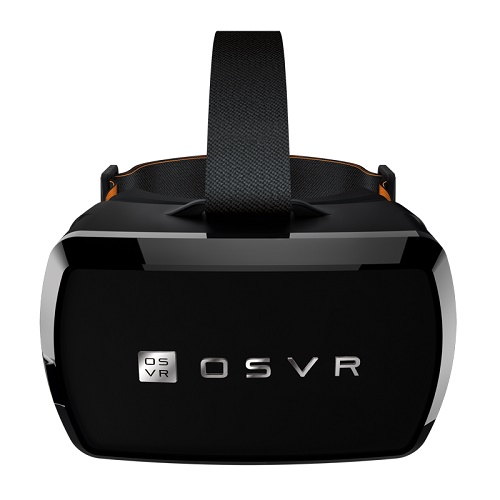 Seandainya OSVR menjadi platform umum di VR gaming, developer akan lebih bebas membuat konten. Ia akan menyingkirkan sekat-sekat penghalang antar hardware, ibaratnya seperti arsitektur sama di home console berbeda sehingga tak perlu mengoprek terlalu jauh untuk menyajikan game multi-platform. Saat ini Oculus Rift memang menjadi kiblat, tapi melalui kedatangan produk-produk lain, di waktu ke depan hal tersebut bisa berubah.
Info menarik: Razer Umumkan Razer Cortex, App Game Launcher, Pencari Diskon & Pendongkrak Performa
Jadi bukannya menuliskan kode untuk satu hardware spesifik - mungkin membaca audio video dan gerakan secara berbeda - Razer OSVR menetapkan standar yang dapat dideteksi apapun jenis perangkat kerasnya. Setidaknya itulah visi Razer akan masa depan VR, patut diacungi jempol karena mereka tidak cuma fokus menjual produk.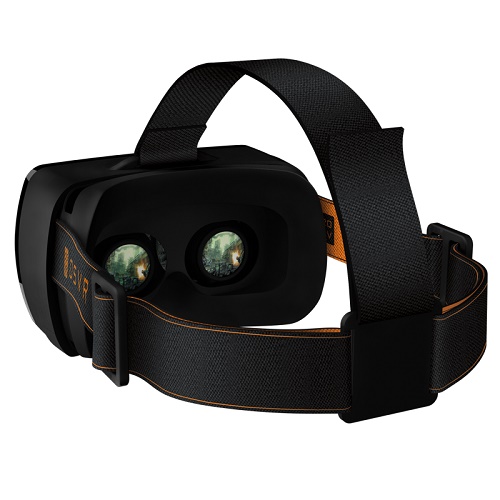 Buat sekarang, Razer sudah menyiapkan Hacker Dev Kit. Terlepas dari namanya, ia adalah headset VR biasa, dibekali rangkaian sensor integrasi accelerometer, gyroscope dan kompas. Hacker Dev Kit sebenarnya bukan dedesain untuk pengguna umum, namun spesifikasi dan kelengkapannya lebih canggih dibanding Samsung Gear VR atau Zeiss VR One (keduanya butuh smartphone untuk berfungsi).
Hacker Dev Kit menyuguhkan display full-HD 1080x1920 5,5-inci di 60 frame rate, dengan kepadatan 401ppi, field of view 100 derajat, dan fitur penyesuaian ukuran lensa mata serta jarak antar-pupil.
Harganya ditawarkan cukup terjangkau, satu unitnya cuma dijual US$ 200.
Via IGN. Sumber: Razerzone.com.
Are you sure to continue this transaction?
processing your transaction....