Remix Mini Dijanjikan Sebagai Mini PC Android Sejati
Yoga Wisesa - 28 July 2015
Dasar pemikiran 'less can be more' telah lama diusung, dan dengannya muncullah device canggih berukuran mungil dan all-in-one. Untuk PC, Anda tidak akan kehabisan pilihan, ada banyak sekali komputer kecil di luar sana dan beberapa di antara mereka bahkan didukung fitur multi-OS. Namun baru Remix Mini-lah yang berani menyebut dirinya sebagai PC Android sejati.
Meski Android berkembang begitu pesat, mayoritas perangkat 'personal computer' memang tidak bisa jauh dari sistem operasi Windows. Alasannya sederhana, platform tersebut menopang segala jenis kebutuhan: ringan hingga berat, hiburan sampai produktif. Terlepas dari hal itu, tim Jide Tech asal Beijing merasa yakin pada pendeketan serta strategi yang mereka terapkan pada Remix Mini.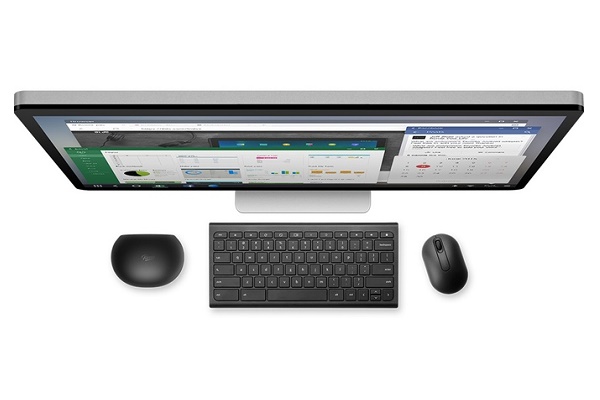 Remix Mini dijanjikan mampu 'memberikan kita pengalaman PC yang tak ada di Android, dan cita rasa Android yang tidak hadir di PC'. Mengambil pelajaran dari peluncuran Ultra Tablet, elemen andalan Remix Mini terletak pada platform. Jide memanfaatkan Remix OS buatan sendiri, memungkinkan Anda bermain atau bekerja dalam ekosistem app Android, dibantu fitur intuitif ala komputer.
Info menarik: Voyo V2 Gabungkan Gagasan Mini PC dan Notebook
Jide Tech menjabarkan beberapa contohnya. Di sisi user interface, Remix Mini menyuguhkan taskbar, multi-tasking melalui beberapa window, kompatibilitas keyboard serta mouse, dan lain-lain. Di lini konektivitas, PC rasa Android itu dilengkapi port Ethernet, sepasang port USB 2.0, serta sambungan Bluetooth 4.0 dan Wi-Fi. Setelah menambahkan periferal input, Anda tinggal menyiapkan monitor. Tidak ada batasan resolusi, Remix mendukung hingga 4K.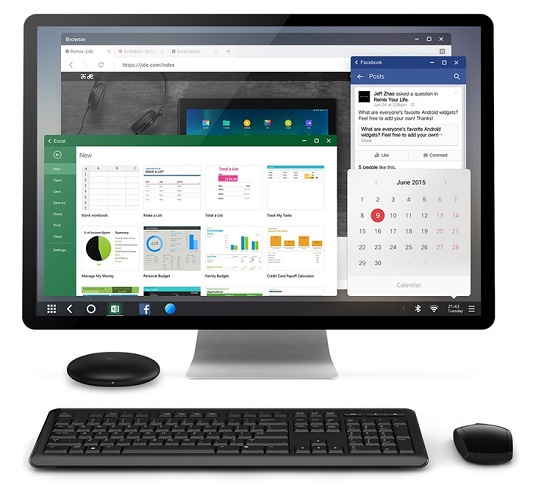 Penampilan Remix Mini sendiri juga kecil dan simpel - mirip piringan dengan bagian belakang terpotong. Buat mengaktifkannya, Anda tidak perlu lagi meraba-raba sisi samping, cukup tap punggung Remix. Dimensinya hanya 12,4x8,8x2,6 sentimeter, sangat praktis untuk dibawa-bawa atau disimpan dalam tas. Konsumsi listriknya sangat hemat, ia cuma memerlukan daya 10 Watt - desktop PC standard menuntut 60 sampai 240 Watt.
Remix Mini menggunakan jeroan bermikroarsitektur 64-bit di prosesor Cortex-A53 quad-core Allwinner 1,2GHz, dipadu memori RAM 1GB atau 2GB, serta penyimpanan internal 8GB atau 16GB. Melihat spesifikasi ini, Anda mungkin dapat menebak bahwa terdapat dua varian Remix Mini. Harganya sangat terjangkau, hanya US$ 30 dan US$ 50.
Developer sudah mempersilakan Anda melakukan pemesanan dari situs crowdfundingKickstarter. Remix Mini diperkirakan akan tiba buat para backer bulan Oktober 2015 nanti.
Are you sure to continue this transaction?
processing your transaction....