Rencana MarlinBooking Jadi Platform Lengkap Urusan Kapal dan Maritim
Dimulai dari sistem pemesanan tiket kapal feri, siap merambah pasar B2B
Indonesia sebagai negara kepulauan memang cukup menarik untuk bisnis di sektor perkapalan. MarlinBooking adalah salah satu bisnis baru yang coba memanfaatkan hal tersebut dengan pendekatan digital. MarlinBooking hadir dengan wujud sebuah platform yang menyediakan layanan pemesanan kapal ferry dan beberapa layanan lainnya. Tak hanya sektor B2C, MarlinBooking juga siap merambah sektor B2B.
MarlinBooking saat ini tengah berusaha melengkapi dan melebarkan sayap mereka untuk menjadi platform lengkap yang menangani seputar kapal dan pelabuhan. Selain sistem pemesanan tiket kapal, Marlin Booking juga menyediakan sistem E-KiosK yang memungkinkan pengguna mendapatkan boardingpass melalui e-kiosk di pelabuhan-pelabuhan. Diharapkan dengan pendekatan yang dilakukan Marlin Booking, proses pemesanan kapal ferry bisa seperti proses pemesanan tiket pesawat di kota-kota besar di Indonesia.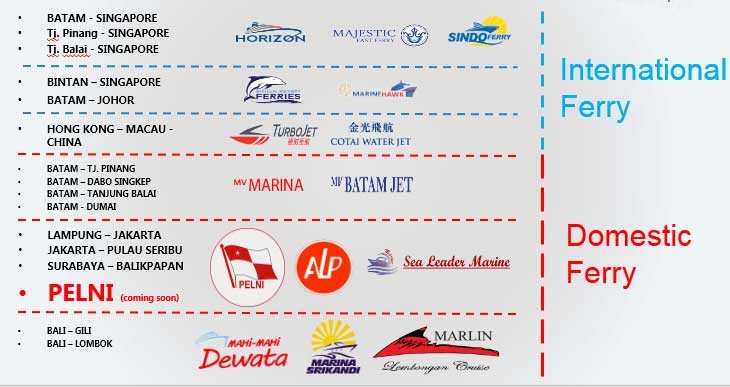 "MarlinBooking merupakan sebuah platform yang menyediakan layanan bookingferry / kapal kepada perusahaan-perusahaan yang ingin menjual produk ferry di dalam sistem mereka. Sekarang ini MarlinBooking dalam tahapan integrasi dengan PELNI (perusahaan pelayaran nasional Indonesia), dan 6 perusahaan distribusi Marlin seperti M-Cash, Bimasakti, Paytren, E-Loket, Litebig dan PEMKO Batam. Jadi setelah siap integrasi dengan 6 perusahaan distribusi tersebut, ke depan customer seluruh Indonesia yang ingin booking tiket kapal tidak hanya bisa dilakukan lewat aplikasi atau website MarlinBooking tetapi juga lewat aplikasi partner distribusi kita," terang CEO MarlinBooking Ali Sadikin kepada DailySocial.
Menerka masa depan MarlinBooking
MarlinBooking saat ini bisa dibilang menjadi startup pertama yang fokus ke sistem pemesanan kapal ferry di Indonesia. Persaingan bisa dibilang masih minim. Persaingan yang sada aat ini adalah menghadapi agen penjual tiket kapal secara konvensional. Meskipun demikian, Ali mengantisipasi persaingan yang mungkin hadir jika pemain OTA kenamaan Indonesia mulai menjual tiket kapal. Untuk yang satu ini, MarlinBooking sudah menyiapkan strategi, di antaranya mulai membuka model B2B (business to business).
Selain model bisnis, MarlinBooking juga tengah menyiapkan layanan-layanan lain seperti layanan food & beverage dalam kapal, layanan penyewaan yacht, marketplace untuk travel kit seperti alat pancing dan perlengkapan lain yang berhubungan dengan laut, dan juga integrasi dengan perusahaan logistik.
"Sebenarnya dari awal kita sudah kepikiran permasalahan yang sama. Oleh karena itulah kita mentransformasi bisnis model kita yang awalnya B2C (aplikasi/website) ke B2B (Platform). Jadi MarlinBooking bukan lagi hanya sebuah perusahaan retail, tetapi kita juga di posisi sebagai penyuplai atau penyedia layanan booking ferry atau kapal dari semua operator kapal atau ferry kepada perusahaan-perusahaan retail lainnya," ungkap Ali.
Application Information Will Show Up Here
Are you sure to continue this transaction?
processing your transaction....