Rencanamu Introduces Talentics, a Talent Management Platform for Business
Recently formed a strategic partnership with High School Directorate of Ministry of Education and Culture
One of the business sectors that received a positive effect during the pandemic is edutech. PSBB situation and the regulations applied for work and study at home have made it easier for the edutech platform to launch their business. One startup that claims to have experienced fairly good growth during the pandemic is Rencanamu.
Rizky Muhammad, Rencanamu's Co-founder & CEO, told DailySocial, that the startup experienced significant business growth during the pandemic. Whether it is from the user side (Rencanamu) or business (through the B2b product Talentics) which is driven by the need for digitizing talent assessment & online recruitment/admission processes from schools, universities, and corporations.
Rencanamu has currently helped more than 2.1 million users in college in career preparation, with nearly 70% of active users chanelled across Indonesia.
"In particular, our core business is the talent assessment as the foundation of the two excellent products in Rencanamu named Siap Kuliah (for high school & vocational high school students) and Siap Karir (for students), all of our features are fully available in the application," Rizky said.
Targeting B2B segment through Talentics
As an integrated platform, Rencanamu debuted as an edtech platform for the past 4 years and has naturally evolved to enter HR Tech through the Talentics brand which was launched in March 2020.
Talentics aims to help companies assess and recruit the right talent. Currently, there are more than 50 companies and agencies registered in Talentics.
"Our focus is to assist talents, both for individual needs and educational institutions, through Rencanamu. Meanwhile, for recruitment, corporate internal talent profiling can be through Talentics," Rizky added.
Strategic collaboration with Ministry of Education and Culture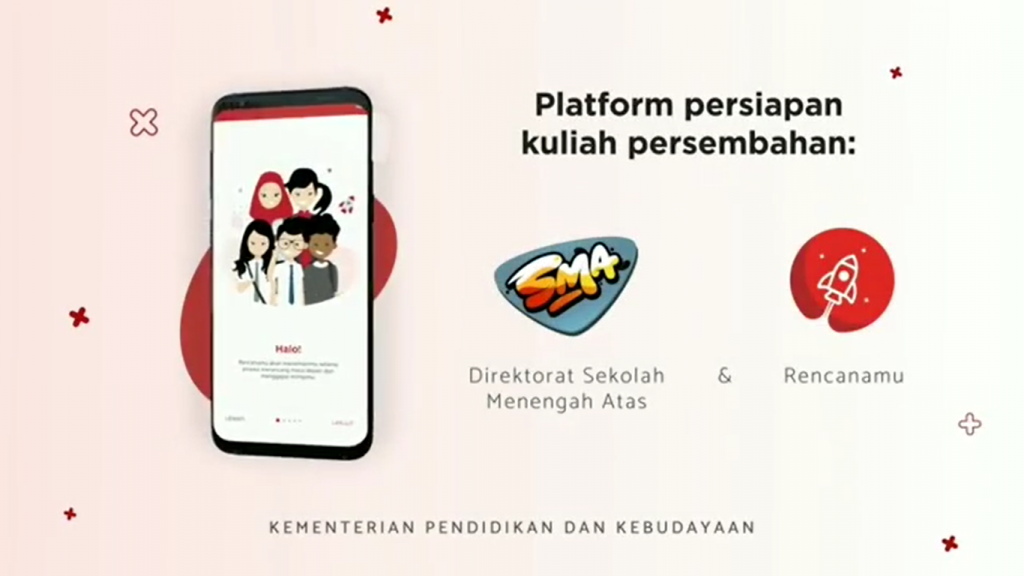 Rencanamu has recently established a strategic collaboration with the Ministry of Education and Culture. This step was taken as a form of support for the Directorate of Senior High Schools program in building superior human resources.
Now, Rencanamu provides free college preparation services consisting of Talent Interests Test, Department, and Career Exploration for high school students throughout Indonesia. This support is based on the agreement between the two parties last July.
"Over the past 4 years we have helped millions of students in college and career preparation, and the results of our studies have proven to be effective in helping students," Rizky said.
This collaboration is a formalization of Rencanamu's mission together with the Ministry of Education and Culture to help more students prepare for their future and careers.
There are several goals Rencanamu would like to achieve. One of them is to launch fundraising activities early or late in 2021. The company also wants to accelerate its business to remain the number 1 platform in the online assessment & talent solution.
"The vertically integrated talent ecosystem gives Rencanamu an advantage in providing solutions related to integrated and lack of data-based recruitment in the market," Rizky said.
– Original article is in Indonesian, translated by Kristin Siagian
Are you sure to continue this transaction?
processing your transaction....