Renovo Coupe, Mobil Muscle Full Elektrik Berbekal Chip Nvidia
Yoga Wisesa - 7 January 2015
Dalam Consumer Electronics Show kali ini, teknologi otomotif tampaknya menjadi fokus dan perhatian sang perusahaan GPU asal Santa Clara, Nvidia. Silakan kunjungi blog Nvidia, dan Anda akan melihat kabar terbaru didominasi berita soal masa depan kendaraan roda empat dimana mikroarsitektur Maxwell dengan 256-core menjadi ujung tombaknya.
Walau begitu, Nvidia tidak bermaksud menciptakan brand mobil sendiri. Mereka menggandeng nama-nama terkemuka di bidang otomotif. Di panggung CES 2015, bersama Renovo Motors Nvidia mengungkap sesuatu yang tidak biasa. Anda pasti tahu apa itu muscle car, yaitu mobil-mobil berperforma tinggi, biasa mengacu pada kendaraan sport dua pintu asal Amerika. Kedua perusahaan memamerkan Renovo Coupe, sebuah supercar Amerika bermesin full elektrik.
Saat membahas mobil elektrik, kita mungkin akan membayangkan desain futuristik nan aerodinamis. Mungkin seperti Tesla Roadster, BMW i3 atau Lighting GT. Tapi Renovo Coupe berbeda. Ia hadir dengan penampilan klasik, bak keluar langsung dari film Fast and Furious sebagai kendaraan kesukaan Dominic Toretto. Ia adalah jelmaan masa depan Shelby Daytona CSX9000, berbasis AC Cobra Roadster, diproduksi antara tahun 1965 sampai 1965.
Di bawah kapnya, terdapat motor Sequential Axial Flux ganda, dan menggunakan baterai HVP 740 volt lithium ion buatan Renovo sebagai tempat penyimpanan tenaga. Ia sama sekali tidak menyusahkan, dikendarai layaknya mobil modern: ada caliper monobloc 6-piston di rem depan serta monobloc 4-piston di rem belakang, transmisi single gear otomatis, dan power steering otomatis.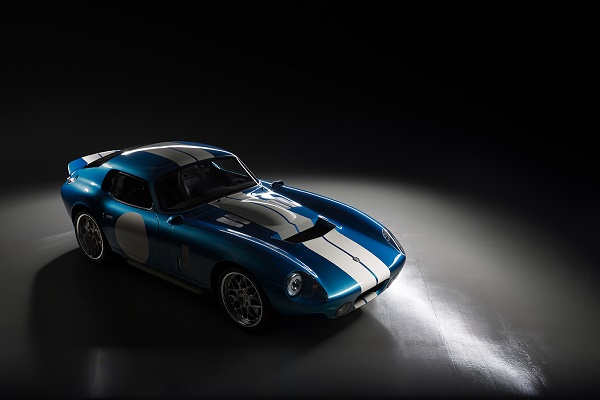 Info menarik: Bloodhound SSC, Mobil 'Rakitan' Berkekuatan 180 Kali Mobil Formula 1
Kemudian teknologi Tegra X1 bertanggung jawab mengatasi seluruh rangkaian instrumen digital Renovo Coupe beserta layar sentuh 11,6-inci di bagian tengah. Mikroarsitektur Maxwell dengan 256-core artinya kendaraan roda empat ini mempunyai kekuatan komputasi lebih dari satu teraflop. Pembuatan kokpit dilakukan oleh tim Nvidia memanfatkan software Nvidia Drive Studio untuk mengukur dan me-render bidang 3D secara akurat.
Kombinasi semuanya tak cuma membuat Renovo Coupe menjadi mobil retrofuturistic, tapi juga menyuguhkan performa yang diidam-idamkan oleh pecinta kendaraan American muscle. Ia melesat dari nol ke 100 km/jam dalam 3,4 detik, berkecepatan lebih dari 225 km/jam, dengan torsi 138 kg/meter dan 500 tenaga kuda. Bobotnya mencapai 1,474 ton.
Pengungkapan Renovo Coupe memang sengaja dilakukan demi memperingati ulang tahun ke-50 Shelby Daytona Coupe. Produksi dilakukan di Silicon Valley dan proses distribusi rencananya akan dilakukan tahun ini. Anda tertarik? Siapkan saja uang sebanyak US$ 500.000.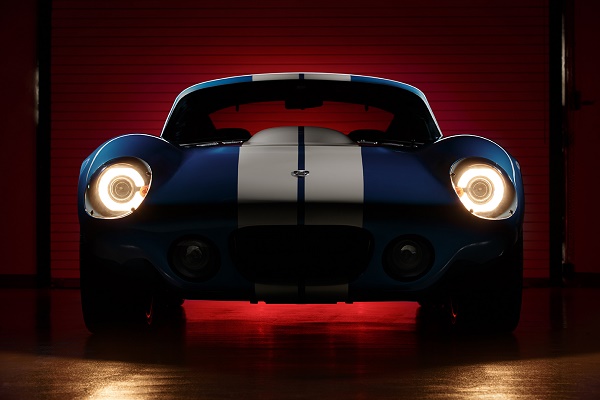 Sumber Blog Nvidia & RenovoMotors.com.
Are you sure to continue this transaction?
processing your transaction....