Grand Theft Auto dan Red Dead Redemption akan muncul di pikiran Anda ketika nama Rockstar disebutkan, tapi dalam beberapa tahun terakhir, sang publisher juga sempat melepas game yang tidak ada duanya. Satu contoh yang mungkin sulit gamer lupakan ialah L.A. Noire, permainan action-adventure open-world bertema detektif kreasi dari Team Bondi.
Terlepas dari berbagai pujian dan kesuksesan komersial yang L.A. Noire dapatkan, kontroversi terkait buruknya lingkungan kerja membuat tim gagal mematangkan proyek baru. Akhirnya developer asal Australia itu berhenti beroperasi dan terpaksa membatalkan produksi permainan Whore of the Orient. Tapi Rockstar Games tahu L.A. Noire merupakan game yang sangat unik, dan memutuskan untuk menghadirkannya lagi di platform permainan modern.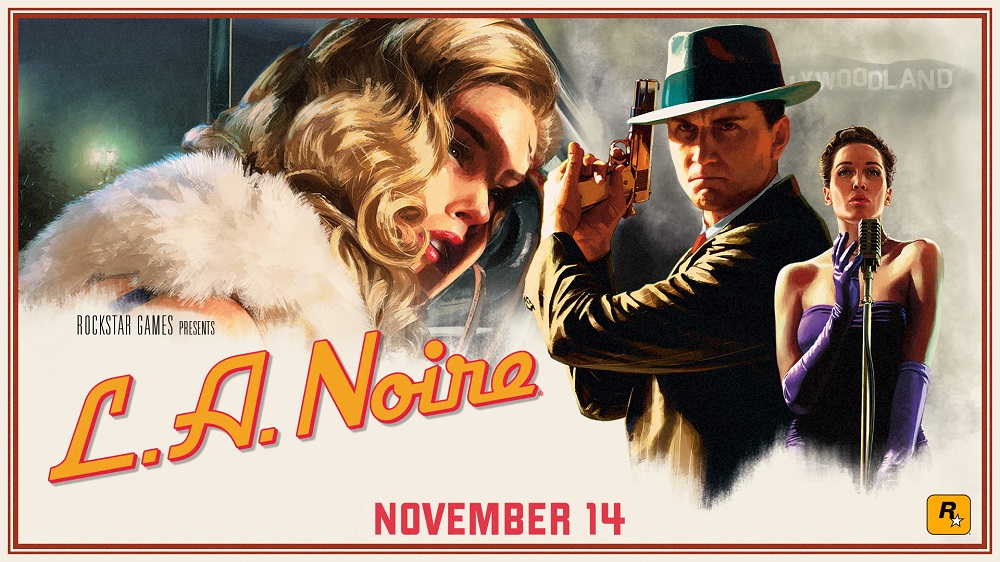 Lewat News Wire, Rockstar Games mengumumkan rencana untuk meluncurkan L.A. Noire di Nintendo Switch, PlayStation 4, Xbox One, serta HTC Vive. Versi console current-gen menawarkan konten serupa, membawa Anda berkunjung kembali ke jantung kota Los Angeles di era 1940-an. Di sana, Anda akan memandu detektif Cole Phelps memecahkan kasus-kasus kriminal, dari mulai pembunuhan, narkotik hingga pembakaran.
Selain menyuguhkan gameplay open-world non-linier, aksi kejar-kejaran di jalan raya dan baku tembak, salah satu bagian paling unik di L.A. Noire adalah sesi wawancara serta interogasi saksi atau tersangka. Anda ditantang untuk menebak apakah sesorang berbicara jujur atau berbohong lewat raut wajah. Penyajiannya bisa sangat realistis karena pemanfaatan teknologi MotionScan dari Depth Analysis.
Untuk HTC Vive, Rockstar memberinya judul L.A Noire: The VR Case Files. Versi ini tidak menyajikan formula free roam, tapi difokuskan pada bagian pemecahan kasus. The VR Case Files menyimpan tujuh misi utama, dibangun secara spesifik demi menghidangkan pengalaman virtual reality yang interaktif.
Lalu buat Nintendo Switch, Rockstar memastikan game bisa mendukung penuh Joy-Con beserta fitur-fitur di sana seperti kendali gesture, HD rumble, turut memanfaatkan sensor gyroscope serta input layar sentuh. Perspektif juga dimodifikasi, menggunakan sudut kamera di atas bahu (over-the-shoulder).
L.A Noire di Switch, PlayStation 4 dan Xbox One sudah dilengkapi segala DLC yang pernah dirilis. Versi PS4 dan Xbox One akan memberikan Anda konten berkualitas visual FHD, lalu game juga siap mendukung resolusi 4K khusus pemilik Xbox One X dan PS4 Pro.
Empat versi L.A Noire ini rencananya akan dirilis pada tanggal 14 November 2017. Rockstar sama sekali tidak membahas eksistensi dari edisi Windows-nya, namun gamer PC dapat membelinya di Steam sekarang juga.
DailySocial.id adalah portal berita startup dan inovasi teknologi. Kamu bisa menjadi member komunitas startup dan inovasi DailySocial.id, mengunduh laporan riset dan statistik seputar teknologi secara cuma-cuma, dan mengikuti berita startup Indonesia dan gadget terbaru.