USB-C mengubah keadaan industri aksesori secara drastis, terutama di kategori power bank. Power bank untuk laptop yang sebelumnya termasuk barang langka perlahan mulai bertambah banyak jumlahnya berkat kontribusi dari pabrikan seperti Lifepowr dan Mophie.
Kapasitas yang besar tentunya merupakan atribut utama yang harus dimiliki power bank laptop. Namun menurut perusahaan baru bernama Romeo Power, fleksibilitas dan durabilitas juga tidak kalah penting untuk diperhatikan.
Buah pemikiran mereka adalah Saber, sebuah balok seukuran botol minum berbobot 1 kg yang mengemas baterai berkapasitas 86 Wh, atau kurang lebih sekitar 23.300 mAh. Dengan baterai sebesar itu, Saber bahkan sanggup mengisi ulang laptop hingga penuh sebanyak dua kali.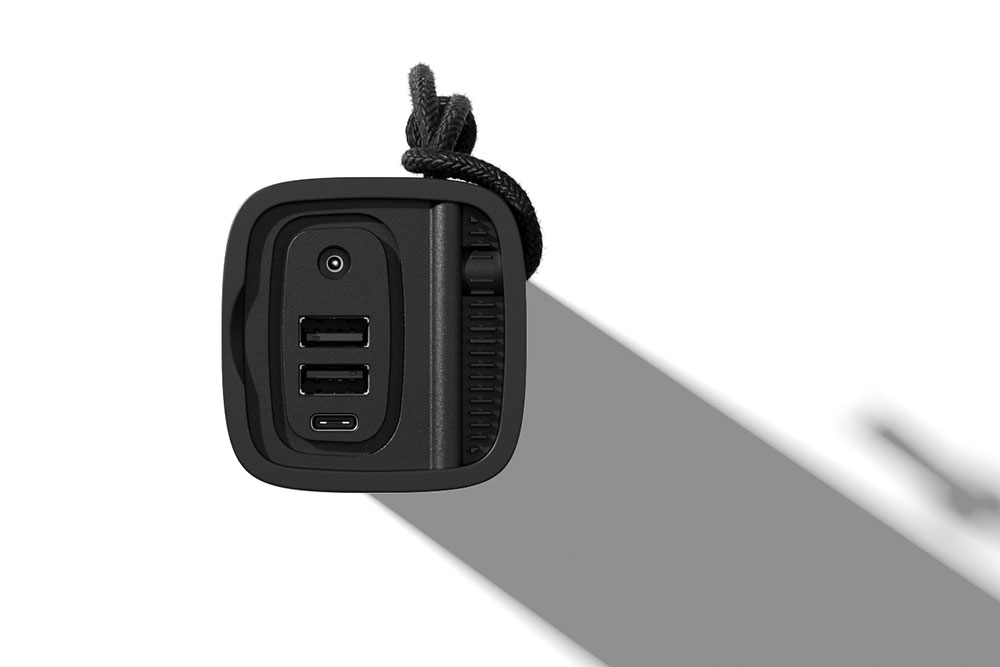 Namun seperti yang saya bilang, kapasitas baru sebagian cerita dari Saber. Perangkat ini pada dasarnya merupakan sumber energi listrik yang sangat fleksibel: kedua ujungnya mengemas colokan yang beragam. Di ujung yang satu, ada sepasang port USB standar (satu berarus tinggi, satu standar) dan port USB-C.
Namun bagian paling menarik ada di ujung satunya, yaitu colokan listrik universal, yang berarti Anda bebas memperlakukannya seperti colokan biasa pada tembok jika perlu. Lebih istimewa lagi, Saber sendiri dapat di-charge hingga penuh dalam waktu dua jam saja meskipun kapasitasnya terbilang masif.
Sisa baterainya dapat dimonitor melalui aplikasi pendamping di smartphone, sebab Saber turut dibekali konektivitas Bluetooth. Selain itu, aplikasinya juga akan mengirimkan notifikasi ketika Saber atau perangkat yang menancap padanya sudah terisi penuh.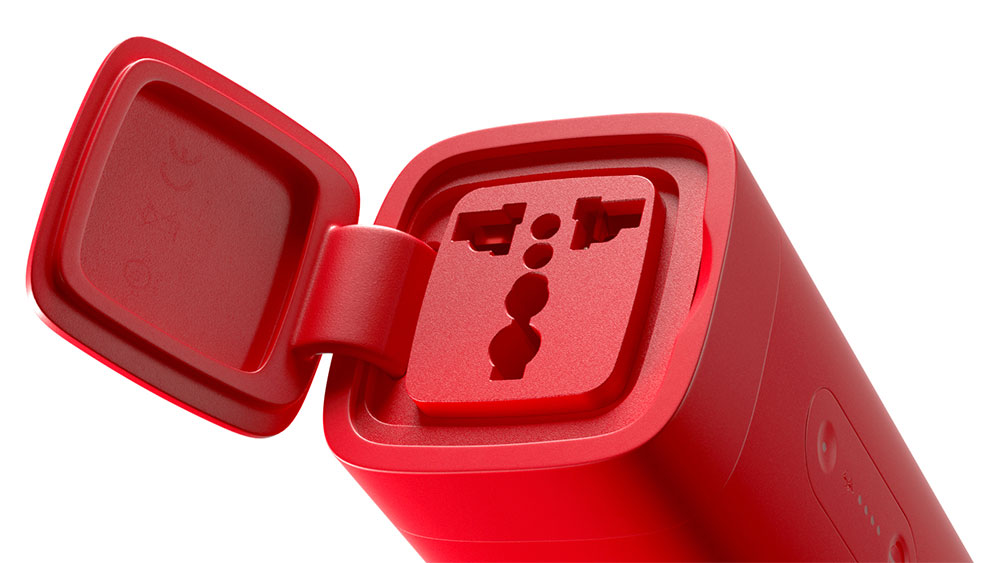 Atribut ketiga adalah durabilitas, dan Saber rupanya juga memiliki bodi yang perkasa. Selain tahan banting, Saber juga diklaim tahan debu dan air. Satu hal yang perlu dicatat, Romeo Power sampai sekarang masih sedang dalam proses mendapatkan sertifikasi IP67 untuk Saber.
Ketahanan air dan debu berarti tidak ada sedikit pun celah untuk ventilasi udara pada tubuh Saber. Sebagai gantinya, Saber mengemas sebuah inverter dan software manajemen baterai guna memastikan kenaikan suhu tidak berujung pada hal yang membahayakan.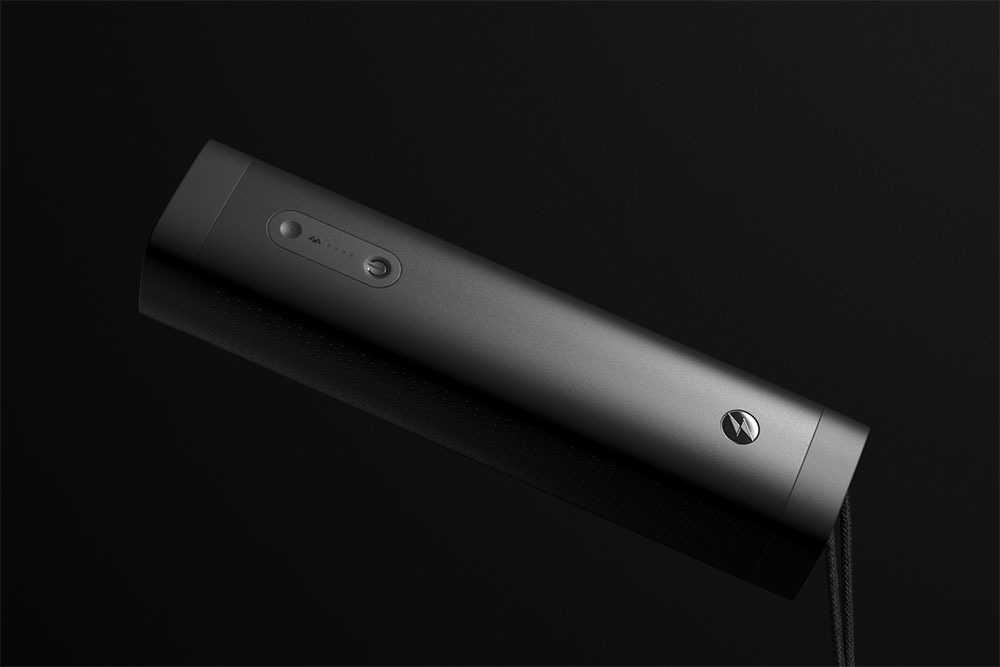 Pada dasarnya pengalaman panjang tim Romeo Power bisa menjadi jaminan atas keandalan Saber. Bukankah ini merupakan perusahaan baru? Ya, akan tetapi sejumlah personilnya merupakan mantan karyawan Tesla, SpaceX, Amazon dan Faraday Future, yang pastinya sudah tidak asing lagi dengan pengembangan baterai.
Romeo Power saat ini sudah menerima pre-order untuk Saber seharga $199. Harga retail-nya diperkirakan berkisar $299, dan pemasarannya bakal dimulai pada bulan November mendatang.
Sumber: The Verge.
Are you sure to continue this transaction?
processing your transaction....