Sambungkan Buah-Buahan Dalam Game Puzzle Fruits Connect
Adam Ardisasmita - 30 July 2015
Studio game asal Jakarta yang bernama Binaryworks Systems meluncurkan game terbarunya yang berjudul Fruits Connect. Game puzzle sederhana bertema buah-buahan ini akan menjadi game yang tepat untuk menghabiskan waktu luang.
Genre permainan yang diambil oleh Fruits Connect sesungguhnya bukan hal yang baru. Game dengan model connecting the dots merupakan game yang sudah populer dan banyak diadopsi oleh pengembang game lain. Untuk itu, Binaryworks Systems mencoba menampilkan mekanik tersebut dibalut dengan konsep buah-buahan dan variasi level.
Fruits Connect merupakan game puzzle yang perlu pemikiran, logika, dan ketangkasan untuk menemukan jalur agar tiap pasangan buah bisa saling terhubung. Cara bermainnya adalah dengan menghubungkan pasangan buah yang sama jenisnya dengan sebuah garis dalam satu area. Namun syaratnya garis tersebut tidak boleh bersilangan dengan garis lain dan seluruh area harus tertutup oleh garis.
Info menarik: Pengguna di 190 Negara Sudah Bisa Menikmati Windows 10
Tantangan di dalam game ini adalah waktu yang kita gunakan untuk membuat seluruh pasang buah terhubung, jumlah langkah yang kita lakukan, juga variasi level yang semakin lama semakin sulit. Untuk bisa menyelesaikan satu level, kita harus memasangkan tiap buah dengan batas waktu dan langkah tertentu.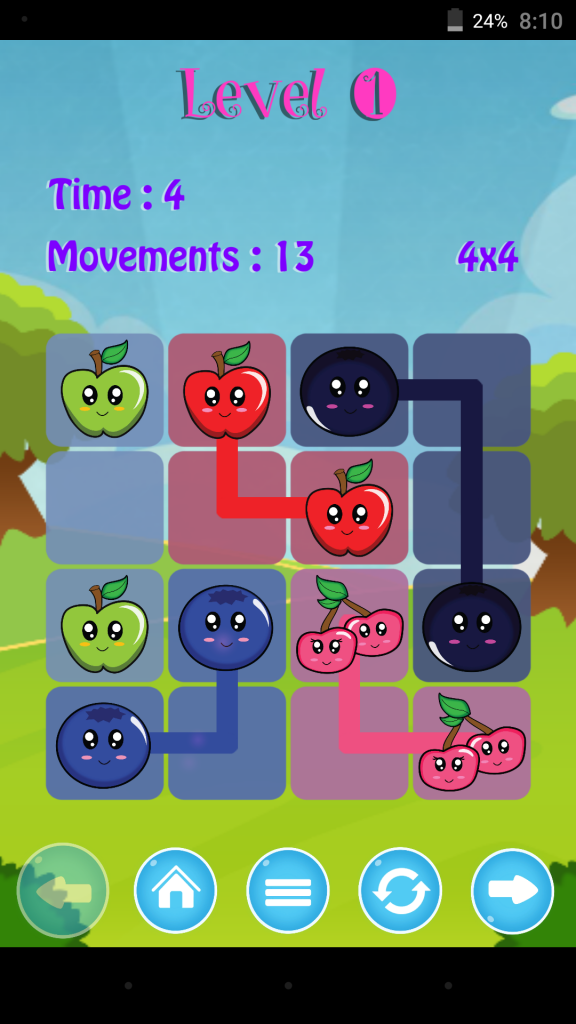 Dengan jumlah level yang sangat banyak, game ini bisa membantu Anda menghabiskan waktu luang ketika menunggu antrian atau kereta saat akan berangkat kerja. Fruits Connect saat ini sudah dapat diunduh dari Google Play secara gratis.
Are you sure to continue this transaction?
processing your transaction....