Menyambut hadirnya BlackBerry Z3 - Jakarta Edition, BlackBerry Indonesia menggelar acara grand launching untuk konsumen sekaligus memberikan penawaran khusus untuk pembelian perangkat.
Acara grand launching BlackBerry Z3 - Jakarta Edition akan digelar mulai hari ini, 16 − 18 Mei 2014. Acara diadakan di Central Park Mall Atrium Laguna, Jakarta Barat.
Sebelumnya media dan mitra serta undangan telah menyaksikan peluncuran BlackBerry Z3 - Jakarta Edition di The Ritz Carlton Jakarta yang dihadiri oleh CEO BlackBerry, John Chen.
Untuk program khusus alias diskon yang ditawarkan bagi mereka yang membeli smartphone BlackBerry Z3 antara lain adalah:
Penawaran uang kembali (cash back) dari BCA dan BNI*: 200 pelanggan pertama akan memperoleh penawaran uang kembali (cash back) sejumlah Rp 400.000 dengan cicilan 0%.
Voucher Restoran: AbraResto akan memberikan penawaran voucher yang berlaku di restoran di Jakarta sebesar Rp 200.000 bagi 100 pelanggan pertama
Aksesori Garskin: penawaran gratis Garskin bagi 100 pelanggan pertama dan diskon 50% untuk produk Garskin khusus BlackBerry Z3.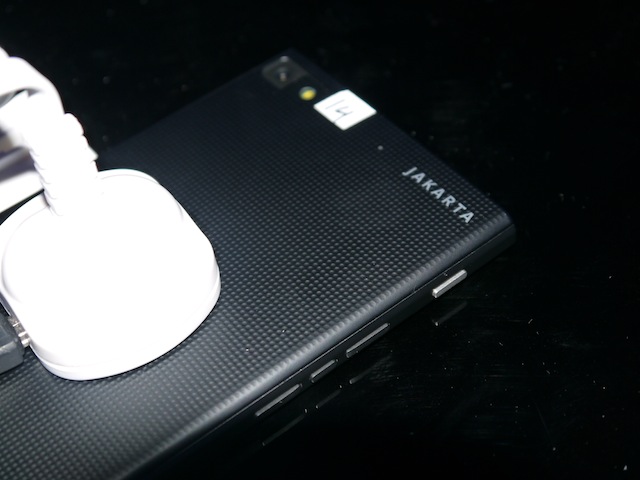 BlackBerry Z3 sendiri adalah smartphone terbaru dari BlackBerry, berlayar sentuh 5 inci smartphone ini dibuat atas kerja sama Foxconn dan khusus diperuntukkan bagi konsumen Indonesia. Edisi khusus dengan tulisan Jakarta di bagian belakang smartphone tersedia secara terbatas.
BlackBerry Z3 - Jakarta Edition ini menjadi spesial bagi Indonesia, bukan hanya dari namanya tetapi juga pada tahap pengembangan sampai dengan beberapa fitur di dalamnya. Antara lain dukungan bahasa lokal serta stiker punakawan di BBM.
BlackBerry juga dalam acara rilis menyatakan keyakinannya atas dirilisnya BlackBerry Z3 untuk pasar Indonesia ini. Harga jual 2.199.000 serta spesifikasi yang mumpuni diharapkan bisa menjadi pilihan konsumen lokal.
Bagi Anda yang tertarik untuk membeli dan mendapatkan penawaran khusus bisa menuju mall Central Park. Sedangkan bagi pembaca yang ingin mengetahui lebih detail informasi tentang BlackBerry Z3 - Jakarata Edition bisa melihat di tautan ini:
BlackBerry Z3 – Jakarta Edition Resmi Diluncurkan di Indonesia
Indonesia Tetap Jadi Pasar Penting Bagi BlackBerry
BlackBerry Umumkan Kemitraan Strategis Dengan RUMA, Bantu Pelaku Mikro Bisnis Adaptasi Teknologi
Are you sure to continue this transaction?
processing your transaction....