Sambut The Force Awakens Dengan PlayStation 4 Edisi Star Wars: Battlefront
Menjatuhkan dua burung dengan satu lemparan batu, itulah istilah yang pas melihat momentum peluncuran film Star Wars: The Force Awakens dan game Battlefront. Pelepasannya memang tidak berbarengan, namun bisa dipastikan fans akan menyikat keduanya tanpa basa-basi. Setelah masa beta Battlefront, ada satu lagi kabar gembira untuk Anda, kali ini dari Sony.
Menjelang datangnya Star Wars: Battlefront ke pangkuan kita, Sony Computer Entertainment Hong Kong mengumumkan ketersediaan PlayStation 4 Limited Edition Star Wars: Battlefront. Ia diramu untuk para penggemar yang sudah tidak sabar ingin menikmati permainan shooter garapan tim Digital Illusions CE itu, dan akan sempurna jika kebetulan Anda belum sempat memiliki home console Sony tersebut.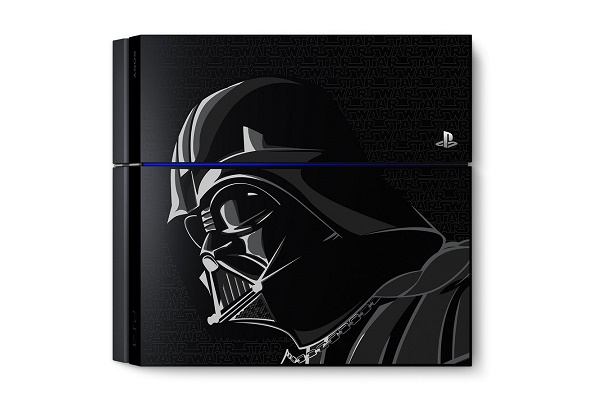 Ada tiga komponen esensial dalam bundel ini. Pertama, dan mungkin yang paling atraktif, adalah unit PlayStation 4 istimewa berilustrasi Darth Vader plus deretan logo Star Wars. Warna hitam di tubuh console sangat serasi dengan penampilan sang Dark Lord. Tidak sampai di sana, unit controller DualShock 4-nya pun memperoleh upgrade kosmetik. Ia tetap didominasi hitam, tapi ada bumbu merah di D-pad dan tombol lingkaran. Bagian touch pad turut dihiasi logo Perang Bintang.
Info menarik: PlayStation VR Bukan Lagi Sekedar 'Pelengkap' PlayStation
Tentu saja paket tidak sempurna tanpa kehadiran satu kopi Battlefront. Game kolosal yang mengambil latar belakang jagat sci-fi ciptaan George Lucas itu menyajikan bentrokan intens berisi delapan gamer sampai medan tempur raksasa 20 lawan 20 pemain. Anda akan dibawa menjalani adegan-adegan legendaris di ketiga film Star Wars orisinil secara langsung. Lengkapnya, silakan baca impresi uji coba beta Battlefront di sini.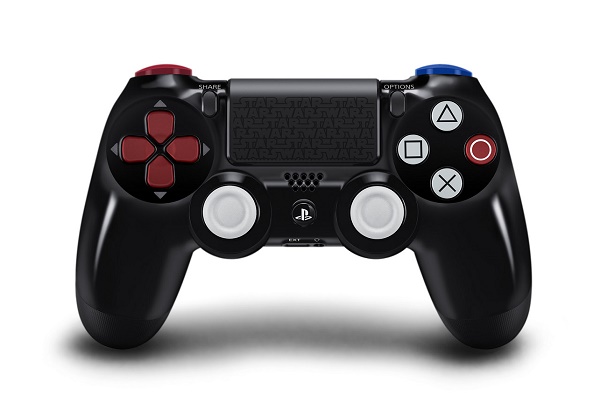 Khususnya versi PS4, permainan menyuguhkan mode split-screen, dapat dinikmati secara offline, co-op multiplayer hingga kompetitif - mengadu Rebel Alliance dengan Galactic Empire - serta dibekali dua opsi bahasa: Inggris dan Mandarin. Bundel Limited Edition Star Wars: Battlefront meliputi unit PS4 CUH-1200 500GB, kartu Classic Voucher (Super Star Wars, Racer Revenge, Jedi Starfighter, Bounty Hunter), headset, langganan PS Plus selama 12 bulan serta garansi setahun.
Ingin segera meminangnya? Siapkan uang sebesar Rp 7,08 juta. Pendaftaraan pre-order PlayStation 4 Limited Edition Star Wars: Battlefront rencananya segera dibuka tanggal 23 Oktober sampai 16 November, kemudian ia akan mendarat pada 17 November 2015 - bersamaan dengan perilisan game-nya. Dan seandainya euforia Star Wars berakhir, Anda tetap mendapatkan sebuah tanda mata yang tidak terlupakan.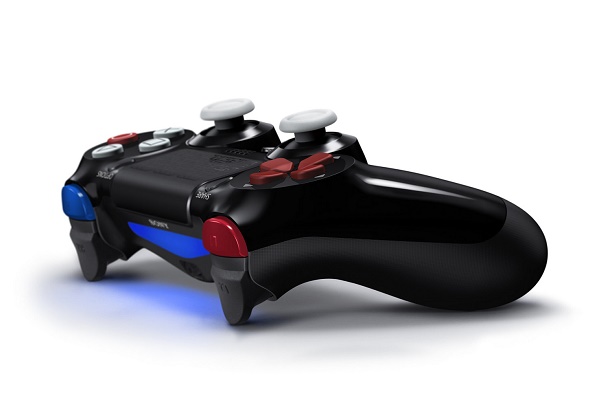 Are you sure to continue this transaction?
processing your transaction....