Resmi, Inilah Headset Windows Mixed Reality dari Samsung
Dibandingkan headset pesaing, Samsung HMD Odyssey lebih superior karena mengemas display AMOLED dengan field of view yang luas
Glenn Kaonang - 4 October 2017
Sempat beredar bocoran gambarnya belum lama ini, headset Windows Mixed Reality dari Samsung akhirnya diresmikan. Dijuluki Samsung HMD Odyssey, ia diklaim sebagai headset Windows Mixed Reality yang paling immersive.
Klaim tersebut didasari oleh display superior yang diusung Odyssey. Samsung membekalinya dengan sepasang layar AMOLED, masing-masing berukuran 3,5 inci dan beresolusi 1440 x 1600 pixel, dengan dukungan refresh rate 60 atau 90 Hz. Tidak hanya itu, display ini juga mampu menyuguhkan field of view seluas 110 derajat.
Seperti halnya headset Windows Mixed Reality lain, Odyssey turut menawarkan tracking luar-dalam berkat sensor 6DoF (six degrees of freedom) yang terintegrasi di dalam perangkat. Ini berarti pengguna bisa langsung menggunakannya bersama sepasang motion controller-nya tanpa perlu menambahkan sensor eksternal.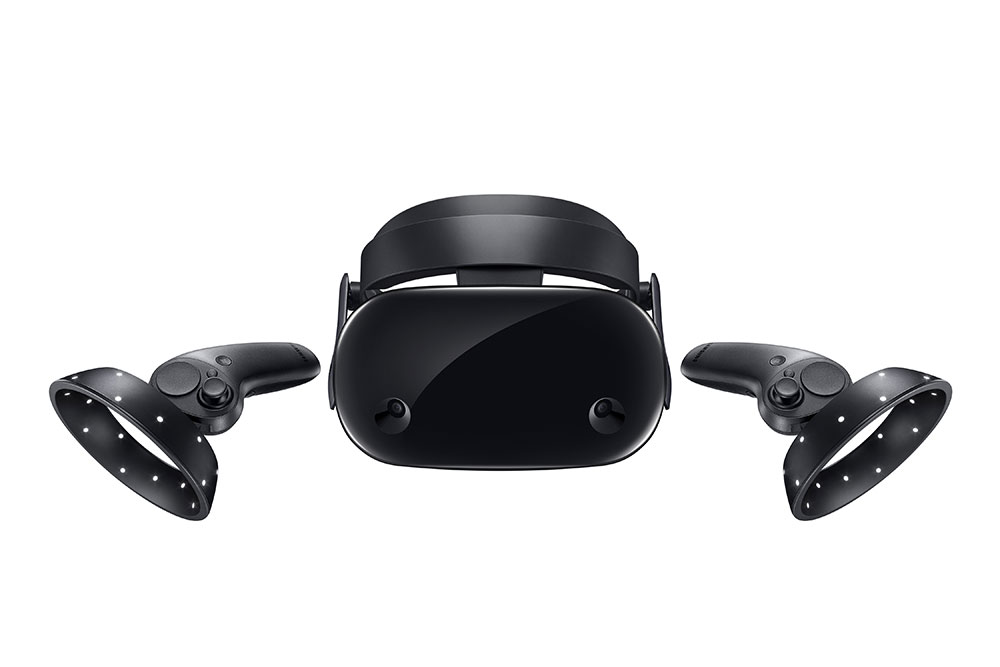 Yang sedikit berbeda, selain display AMOLED itu tadi, adalah dimensinya yang terbilang cukup bongsor. Bobotnya jauh melebihi rival-rivalnya di angka 645 gram. Kendati demikian, Samsung percaya Odyssey bisa terasa sangat nyaman di kepala, plus ia dilengkapi sebuah kenop kecil untuk menyesuaikan posisi display-nya.
Melengkapi semua itu adalah headphone besutan AKG yang menawarkan distribusi audio 360 derajat, yang berarti suara akan terasa terdengar dari segala arah. Samsung tidak lupa membekali Odyssey dengan mikrofon supaya pengguna bisa langsung berinteraksi dengan asisten virtual Cortana.
Samsung berencana memasarkan Odyssey seharga $499. Banderolnya jauh di atas headset Windows Mixed Reality pesaing, tapi perlu diingat, ini sudah mencakup headphone AKG dan sepasang motion controller, plus display AMOLED yang superior. Pre-order sudah dimulai, tapi baru untuk pasar Amerika Serikat saja.
Sumber: Samsung.