Samsung Memperkenalkan LPDDR5 uMCP, RAM dan Storage Smartphone Dalam Satu Chip
Solusi memori smartphone LPDDR5 uMCP ini menggabungkan mengintegrasikan RAM berbasis LPDDR5 dan penyimpanan UFS 3.1 NAND flash dalam satu chip
Samsung telah memperkenalkan solusi memori untuk perangkat smartphone terbarunya, disebut LPDDR5 uMCP. Di mana Samsung mengintegrasikan RAM berbasis LPDDR5 dan penyimpanan UFS 3.1 NAND flash dalam satu chip, hasilnya Samsung menjanjikan performa flagship-level pada smartphone yang ditenagai chipset kelas menengah.
Dijelaskan oleh Young-soo Sohn, VP of the Memory Product Planning Team at Samsung. Chip LPDDR5 uMCP ini akan memungkinkan pengguna menikmati streaming tanpa gangguan, gaming lebih lancar, dan memberikan pengalaman mixed reality bahkan di perangkat kelas bawah.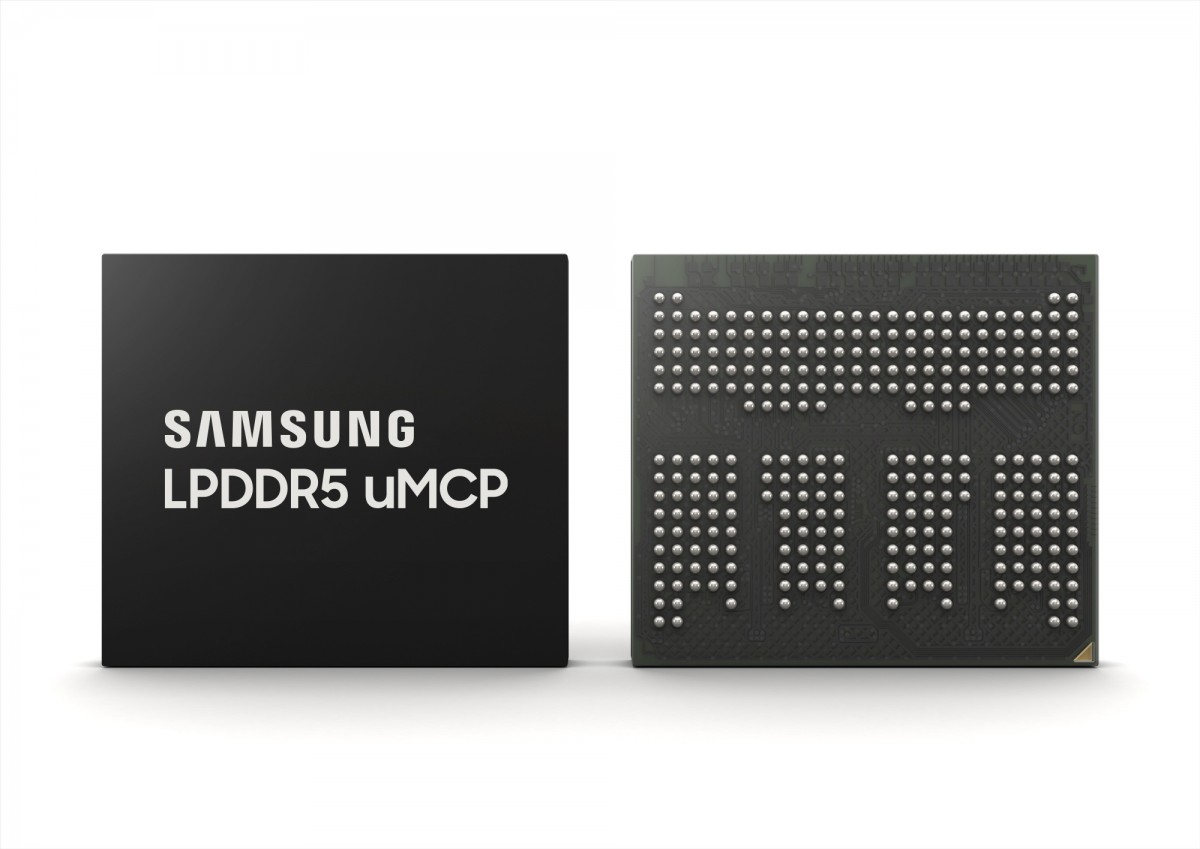 Dari sisi produksi, chip tersebut akan memungkinkan produsen membuat smartphone dengan biaya lebih murah dan lebih cepat karena arsitektur internalnya disederhanakan. Ukuran chip LPDDR5 uMCP ini juga hanya 11,5x13 mm, sehingga menyediakan lebih banyak ruang ekstra untuk komponen internal lainnya.
Meski begitu, performa DRAM mengalami peningkatan sebesar 50% dari 17 GB/s menjadi 25 GB/s. Sementara performa NAND flash meningkatkan dua kali lipat, dari 1.5 GB/s menjadi 3 GB/s, bila dibandingkan dengan penyimpanan UFS 2.2 berbasis LPDDR4H.
Samsung dapat menyesuaikan kapasistas berbeda, berdasarkan requirement dari pabrikan. Kapasitas DRAM dapat berkisar antara 6GB dan 12GB, sedangkan besaran penyimpanannya berkisar dari 128GB hingga 512GB.
Adapun pengujian dengan beberapa produsen telah selesai dilaksanakan. Samsung berharap kita bakal melihat smartphone baru yang dirilis dengan chip LPDDR5 uMPC segera pada awal bulan nanti.
Sumber: GSMArena
Are you sure to continue this transaction?
processing your transaction....