Samsung Ramaikan Ranah IoT dengan SmartThings Hub dan SleepSense
Glenn Kaonang - 4 September 2015
Di kota Berlin, Samsung ingin menunjukkan keseriusannya dalam ranah Internet of Things (IoT) kepada pengunjung IFA 2015. Mereka memperkenalkan sebuah sistem yang tidak mengenal eksklusivitas, melainkan bersifat terbuka dan bisa menyatukan perangkat dari berbagai brand sekaligus.
Sistem tersebut dimotori oleh sebuah perangkat bernama SmartThings Hub. Sebagai informasi, SmartThings sendiri merupakan perusahaan yang bergerak di bidang IoT yang telah diakuisisi oleh Samsung setahun yang lalu.
Sama seperti mayoritas smart hub yang ada di pasaran, SmartThings Hub ini bertugas menghubungkan semua perangkat yang tersambung ke jaringan Wi-Fi di dalam rumah. Bedanya, SmartThings Hub tidak terbatas pada suatu platform saja; pengguna bisa menghubungkan beragam sensor buatan pabrikan lainnya.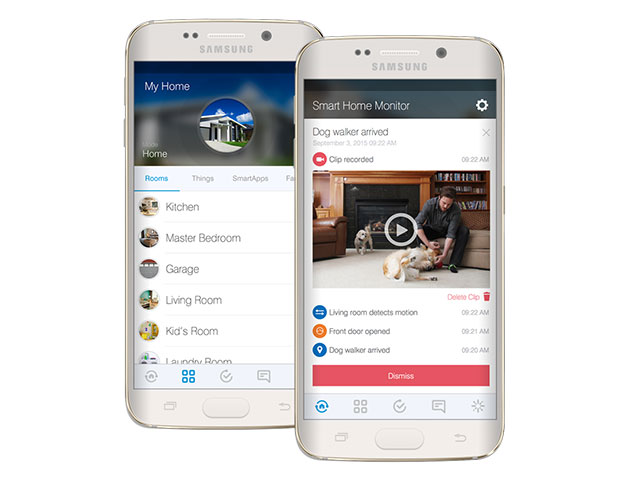 Setelah sistem terbentuk dengan rapi, pengguna pun bisa mengontrol semua perangkat di dalam rumahnya melalui satu aplikasi terpusat, yakni SmartThings App. Sekali lagi, tanpa ada unsur eksklusivitas, aplikasi ini akan tersedia untuk Android, iOS dan Windows Phone sekaligus.
SmartThings Hub turut menawarkan fitur streaming video yang berasal dari kamera pengawas, dan perangkat ini mempunyai baterai cadangan yang bisa bertahan hingga 10 jam di saat listrik rumah padam. Ia pun tetap bisa beroperasi meski tidak mendapat akses internet.
Perangkat ini sudah dipasarkan oleh Samsung di AS seharga $99. Samsung juga berencana menawarkannya dalam bentuk bundle bersama sejumlah sensor. Sayangnya belum ada informasi terkait ketersediaannya di Indonesia.
Info menarik: Samsung Gear S2 Diungkap, Apa Saja Kelebihannya?
Samsung SleepSense
Di saat yang sama, Samsung juga memperkenalkan sebuah perangkat baru yang begitu unik. Dinamai Samsung SleepSense, perangkat ini merupakan sleep tracker generasi baru. Ia tidak perlu dikenakan oleh pengguna, melainkan melekat pada bagian bawah kasur.
Selagi Anda tidur, SleepSense akan memonitor berbagai parameter, mulai dari laju jantung dan pola pernafasan, sampai pergerakan tubuh Anda. Di pagi harinya, Anda akan menerima evaluasi aktivitas tidur Anda semalam dari aplikasi pendamping SleepSense di smartphone.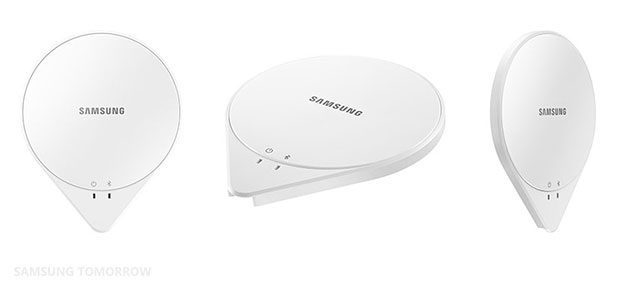 Namun yang membuat SleepSense benar-benar unik adalah kemampuannya dihubungkan dengan perangkat lain. Contohnya, pengguna bisa menyambungkan SleepSense dengan AC dan televisi di kamar. Lalu saat pengguna tertidur, TV pun akan dimatikan secara otomatis, lalu AC akan diset pada kondisi yang paling optimal.
Fitur ini akan semakin maksimal ketika pengguna mempunyai SmartThings Hub. Ya, SleepSense juga bisa mendapatkan akses ke berbagai perangkat yang terhubung dalam aplikasi SmartThings, khususnya perangkat-perangkat yang berpengaruh pada aktivitas tidur, seperti lampu, kamera pengawas, thermostat, dan lain sebagainya.
Samsung saat ini baru berniat memamerkan SleepSense saja. Jadi, belum ada info harga maupun jadwal perilisannya.
Sumber: The Guardian dan Samsung Tomorrow.