Samsung Luncurkan TV Outdoor Bernama The Terrace
Tahan cipratan air dan bisa menyala sampai seterang 2.000 nit
Glenn Kaonang - 22 May 2020
Dibanding produsen TV lain, portofolio Samsung tergolong sangat lengkap. Dari yang normal sampai yang bak lukisan dan yang dapat berganti orientasi, Samsung punya semuanya. Yang terbaru, Samsung bahkan punya TV 4K untuk ditempatkan di luar rumah.
Samsung menamainya The Terrace, dan keunggulan utamanya terletak pada panel QLED-nya yang memiliki tingkat kecerahan maksimum 2.000 nit. Tujuannya tentu saja adalah supaya tayangan tetap terlihat terang dan jelas meski diterpa terik matahari.
Selain panel dengan tingkat kecerahan di atas normal, keunggulan lain TV ini adalah fisiknya yang tahan cipratan air dan debu dengan sertifikasi IP55. Saya spesifik bilang "cipratan" karena tentu saja TV ini bukan untuk diceburkan ke kolam renang. Meski lebih perkasa dari TV konvensional, The Terrace tetap kelihatan keren berkat bezel setipis 10 mm dan tebal perangkat 59 mm.
Soal konektivitas, TV ini dilengkapi receiver HDBaseT terintegrasi, yang berarti ia bisa menerima transmisi video, audio, sekaligus asupan daya melalui satu kabel Ethernet. Sangat berguna seandainya TV hendak dipakai untuk bermain game di teras belakang, tanpa harus memindah console-nya yang sudah nyaman di dalam rumah.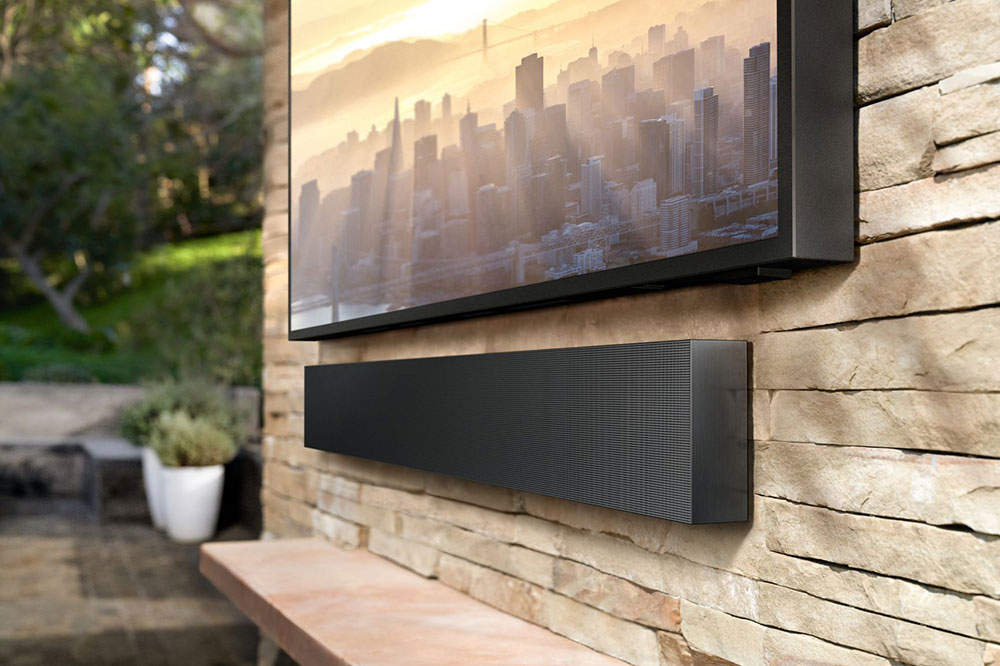 Duduk di kategori TV outdoor yang tergolong niche, harga The Terrace sudah pasti mahal. Di Amerika Serikat, model 55 incinya dibanderol $3.500, sekitar empat kali lebih mahal daripada TV Samsung sekelas yang tidak tahan air dan tidak seterang The Terrace kalau kata CNET. Selain 55 inci, The Terrace juga tersedia dalam ukuran 65 inci ($5.000) dan 75 inci ($6.500).
Samsung pun tidak lupa menyiapkan Terrace Soundbar untuk menemani TV mahalnya ini, yang pastinya juga tahan cipratan air dengan sertifikasi IP55, serta dibekali Wi-Fi, Bluetooth, sekaligus integrasi Amazon Alexa. Harganya pun tidak kalah mahal: $1.200. Sejauh ini belum ada informasi terkait ketersediaan keduanya di Indonesia.
Are you sure to continue this transaction?
processing your transaction....