Saoraja Hub Kembali Digelar, Program Inkubator Bisnis dan Startup di Indonesia Timur
Program yang diinisiasi oleh Kalla Group sejak tahun 2018 lalu
Setelah tahun lalu Saoraja Hub meluncurkan program inkubasi startup batch pertama, tahun ini mereka melanjutkan batch kedua. Rencananya akan digelar akhir bulan Juli 2020. Program yang diinisiasi oleh Kalla Group tahun 2018 lalu ini, ingin menyaring lebih banyak ide segar dan inovasi digital terutama bagi pelaku startup di Indonesia Timur.
VP of Business Development Kalla Group, Saoraja Hub Damoza Nirwan mengungkapkan, berbeda dengan tahun lalu yang hanya fokus kepada startup, tahun ini Saoraja Hub ingin mengundang lebih banyak masyarakat di Indonesia Timur yang memiliki ide menarik dari berbagai kalangan. Mulai dari pelajar hingga ibu rumah tangga, jika mereka memiliki ide segar yang nantinya memiliki potensi untuk dikembangkan, berhak untuk mengikuti kegiatan ini.
"Berbeda dengan investasi yang diberikan oleh perusahaan modal ventura lainnya yang hanya fokus kepada investasi, batch kedua ini kami ingin mengajak lebih banyak masyarakat untuk berpartisipasi menyampaikan ide mereka yang relevan dengan kondisi pandemi dan new normal," kata Damoza.
Nantinya startup yang beruntung serta ide dari peserta yang lolos dari proses penyaringan, berhak mendapatkan bimbingan berupa mentoring dari pihak internal Kalla Group dan Kalla Business School. Mereka juga bisa mendapatkan pendanaan yang disesuaikan dengan kebutuhan hingga kesempatan networking dengan ekosistem di Kalla Group.
Kategori ide dan startup agnostik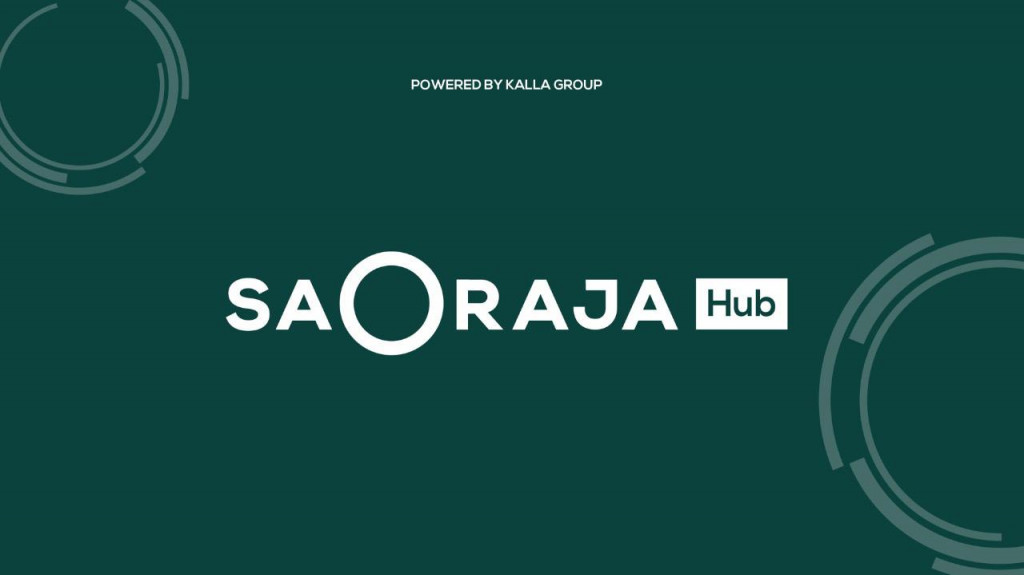 Disinggung startup atau ide seperti apa yang menarik perhatian dari Saoraja Hub batch kedua tahun ini, Damoza menyebutkan secara khusus mereka tidak hanya mengincar pada satu atau dua kategori saja. Selama ide tersebut memiliki potensi untuk dikembangkan, Saoraja Hub akan menerima semua ide yang masuk. Demikian pula dengan startup yang saat ini mungkin masih dalam tahap early stage dan membutuhkan networking hingga pendanaan untuk tumbuh, Saoraja Hub siap membantu.
"Jika nantinya ada ide dari peserta atau model bisnis dari startup yang relevan dengan lini bisnis dari Kalla Group, menjadi tidak mungkin proses akuisisi akan kami lakukan. Namun sesuai dengan misi awal Saoraja Hub, kami ingin mengajak lebih banyak masyarakat di Indonesia Timur lebih kreatif menghadirkan inovasi baru," kata Damoza.
Saoraja Hub juga mengundang investor di luar dari Kalla Group, seperti yang telah dilakukan di batch pertama melibatkan Mandiri Capital Indonesia (MCI) untuk berinvestasi di startup yang mengikuti program inkubasi mereka. Di batch yang pertama beberapa startup terpilih yang mengikuti program inkubasi Saoraja Hub di antaranya adalah Aidu (Education), Digital Desa (Government), Mall Sampah (Environment), Panen Mart (Agricultural) dan Perawat.Id (Health).
"Tahun ini karena ada dua kategori yaitu startup dan idea innovation harapannya akan lebih banyak lagi peserta yang tertarik untuk mengikuti kegiatan ini, terutama bagi semua kalangan di Indonesia Timur," kata Damoza.
Are you sure to continue this transaction?
processing your transaction....