Satu Lagi Reboot Game Klasik Jadi Hit di Kickstarter: BattleTech
Yoga Wisesa - 1 October 2015
Saat menikmati permainan bertema mecha seperti Titanfall, gamer veteran mungkin akan segera teringat pada masa kejayaan MechWarrior. Tapi tahukah Anda, MechWarrior hanyalah spin-off dari franchise fiksi ilmiah BattleTech yang diperkenalkan oleh Jordan Weisman di tahun 80-an. Lebih dari tiga dekade setelahnya, ia berniat untuk menciptakan ulang kreasinya itu.
Memanfaatkan situs crowdfunding dan masih bersemangat atas kesuksesan Shadowrun, sang desainer dan tim indie Harebrained Schemes memulai penggarapan proyek BattleTech. Franchise terlahir dalam bentuk penyajian tabletop, berubah menjadi video game, lalu sempat diadaptasi ke ke ratusan novel dan film serial televisi. Untuk judul teranyarnya ini, Weisman memutuskan buat kembali pada visi awal dari BattleTech.
Pemain akan dibawa ke tahun 3025, di tengah-tengah konflik berkepanjangan antara lima Great Noble Houses yang berseteru. Tulang punggung militer mereka adalah robot-robot raksasa bernama BattleMechs, kendaraan perang paling mematikan di medan tempur. Dua abad berjalan, sumber daya semakin menipis dan jumlah BattleMechs berkurang drastis. Saking langkanya, mesin perang tersebut dianggap sebagai komoditas berharga, diturunkan dari generasi ke generasi.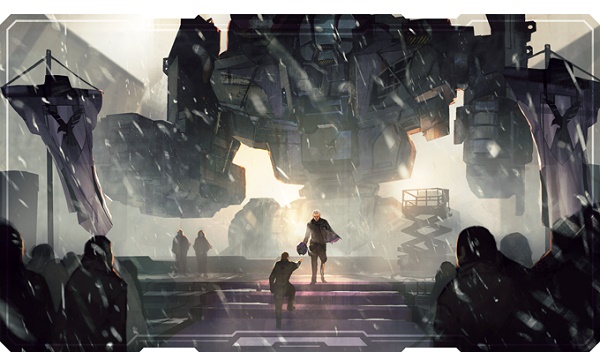 Namun tak seperti Hawken, MechWarrior atau Titanfall, BattleTech tidak menitikberatkan segi action semata. Ia disuguhkan dalam genre strategi turn-based singleplayer, menuntut pemain berpikir taktis, serta menitikberatkan narasi. Saya penasaran bagaimana cara developer Harebrained Schemes menuangkan aspek penyampaian cerita pada gameplay, karena dunia BattleTech cukup mirip Game of Thrones, penuh intrik politik dan pengkhianatan.
Info menarik: Setelah 35 Tahun, Game Battlezone Sedang Dibuat Kembali dan Dibekali VR
Pemain akan mempimpin pasukan tentara bayaran; dan seiring berjalannya game, Anda dapat mengelola tim, membeli senjata ataupun chassis mech baru, serta menerapkan upgrade dan mengkustomisasi BattleMechs. Tiap pilot, disebut MechWarrior, memiliki keahlian dan spesialisasi sendiri. Di tahap pengembangannya ini, Harebrained turut bekerjasama dengan Piranha Games (developer MechWarrior Online) buat menggarap model-model robot.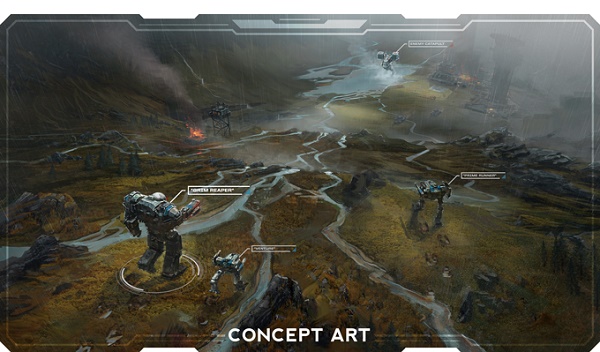 Jika penggalangan dana BattleTech mampu melewati target stretch berikutnya, mode campaign rencananya akan diperpanjang, kemudian Weisman dan tim ingin menambahkan mode multiplayer PvP. Untuk sekarang, Harebrained Schemes berhasil mengumpulkan uang US$ 1,1 juta lebih, jauh melampaui sasaran awal di US$ 250.000.
BatteTech dijadwalkan untuk meluncur pada bulan Mei 2017, masih sangat lama, di platform Windows PC, Mac dan Linux. Anda bisa memesan digital copy-nya sekarang dengan menjadi backer di Kickstarter.
Are you sure to continue this transaction?
processing your transaction....