Sennheiser Singkap True Wireless Earphone Perdananya, Momentum True Wireless
Terlambat dan mahal, tapi semestinya tidak mengecewakan
Glenn Kaonang - 31 August 2018
True wireless earphone bukanlah barang baru lagi di industri perangkat audio, akan tetapi hingga kini masih ada nama besar industri yang belum mengikuti tren ini. Salah satunya adalah Sennheiser. Mereka bukannya tidak tertarik, melainkan cuma terlambat. Di IFA 2018, Sennheiser akhirnya mengungkap secara resmi true wireless earphone perdananya.
Dinamai Momentum True Wireless, desainnya tergolong simpel dan tidak neko-neko. Sebagai bagian dari lini Momentum, kualitas suara sudah pasti menjadi prioritas utama di samping desain, dan di sini Sennheiser telah menyematkan driver tipe dynamic berdiameter 7 mm yang benar-benar baru ke masing-masing earpiece-nya, dengan rentang frekuensi 17 - 21.000 Hz.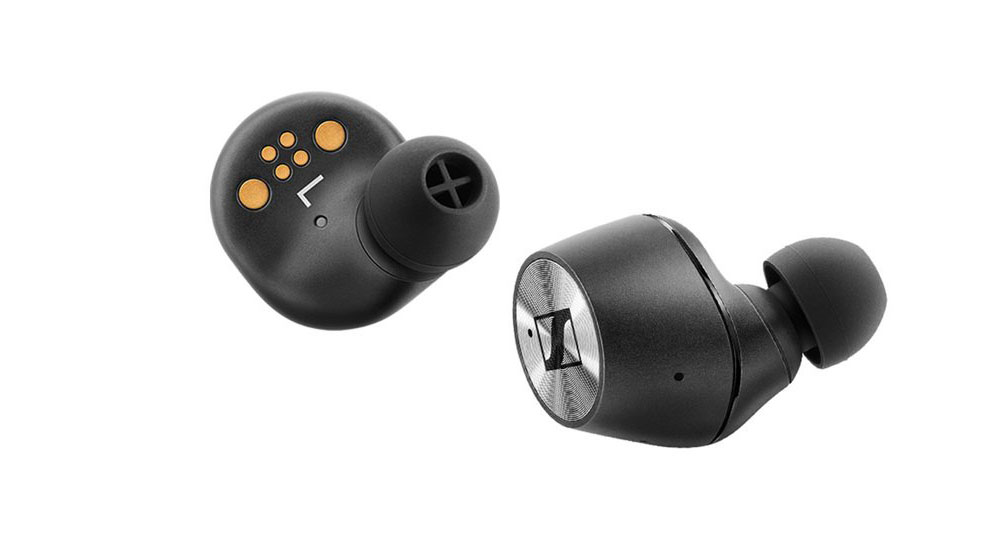 Anda tidak akan menjumpai tombol sama sekali pada bodi perangkat yang diklaim tahan cipratan air (IPX4) ini, sebab pengoperasiannya semua mengandalkan gesture. Contohnya, sentuh satu kali di earpiece kiri untuk play atau pause, sedangkan di earpiece kanan untuk memanggil Google Assistant atau Siri.
Nantinya, pengguna akan dipandu melalui aplikasi pendamping di ponsel guna memahami semua gesture yang didukung Momentum True Wireless. Aplikasi yang sama juga dapat dimanfaatkan untuk mengubah pengaturan perangkat, termasuk halnya mengunduh dan meng-install firmware update jika ada.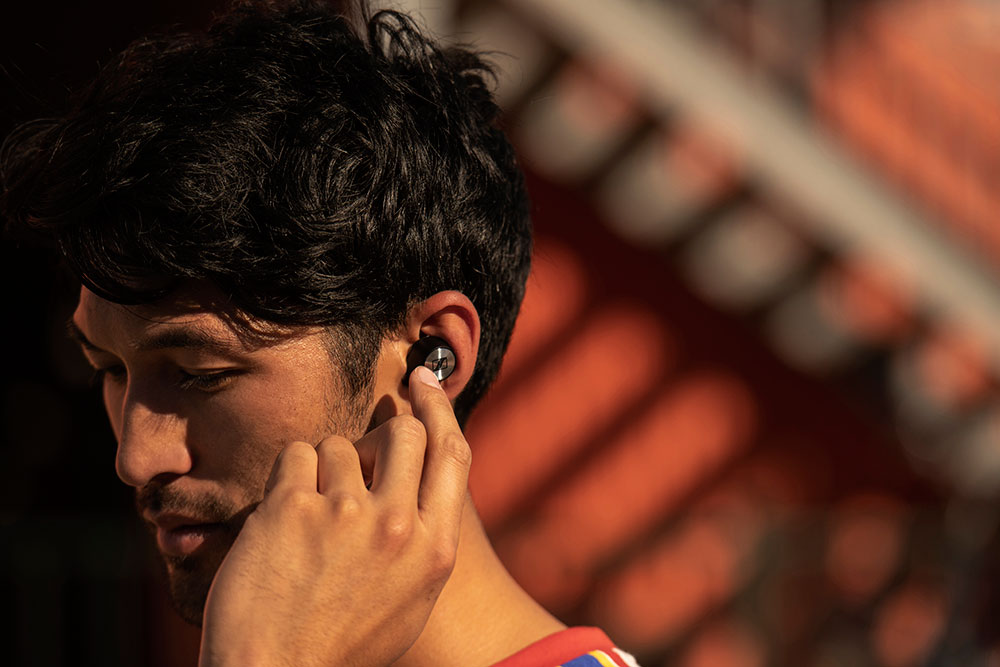 Perangkat mengandalkan konektivitas Bluetooth 5.0, lengkap dengan dukungan codec aptX. Dalam satu kali pengisian, baterainya bisa bertahan sampai empat jam penggunaan. Tentu saja ia datang bersama sebuah charging case, dan case-nya ini tampak amat stylish serta masih cukup ringkas untuk disimpan di dalam kantong.
Case tersebut dapat mengisi ulang Momentum True Wireless sebanyak dua kali, sehingga secara total daya tahan baterainya mencapai 12 jam. Yang patut dibanggakan, charging case-nya dapat diisi ulang dengan kabel USB-C, dan proses pengisiannya pun cepat, cuma 1,5 jam dari kosong hingga penuh.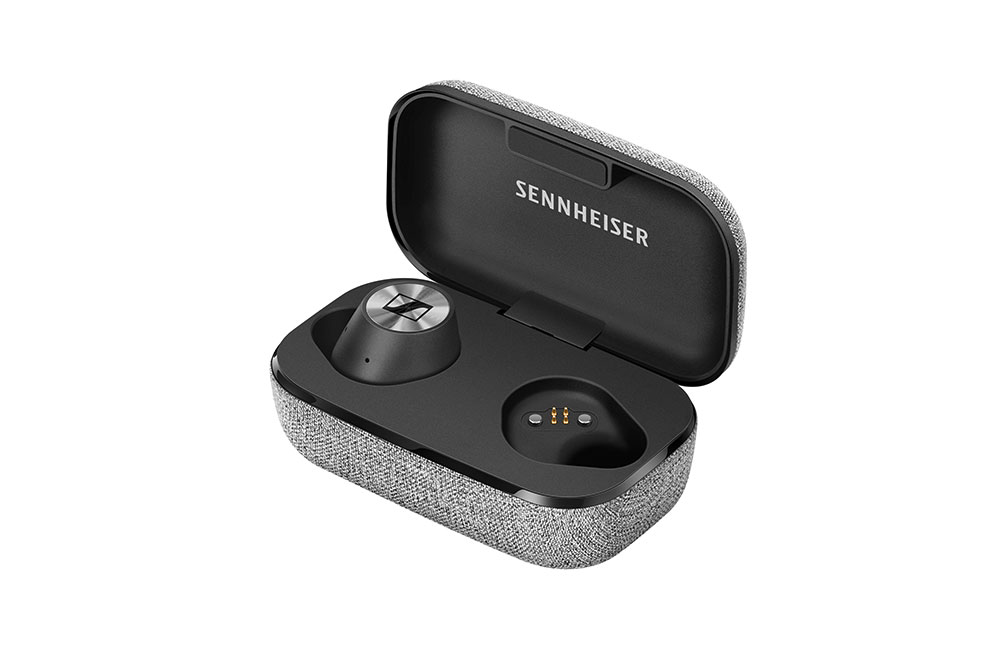 Rencananya, Sennheiser Momentum True Wireless akan dipasarkan mulai pertengahan bulan November mendatang. Di Amerika Serikat, harganya dipatok $300, jauh di atas kebanyakan true wireless earphone kompetitor, tapi toh ini memang Sennheiser yang kita bicarakan.
Sumber: Sennheiser dan The Verge.
Are you sure to continue this transaction?
processing your transaction....