Sepatu Nike HyperAdapt 1.0 Bisa Mengencangkan Tali Sendiri
Bukan lagi prototipe, sepatu cerdas ini bakal dipasarkan mulai tahun ini juga
Glenn Kaonang - 18 March 2016
Dari fiksi ke fakta, sepatu yang bisa mengencangkan tali dengan sendirinya selama ini hanya bisa kita jumpai di film Back to the Future. Akan tetapi dalam beberapa tahun terakhir, Nike rupanya terus mengejar misi ini, hingga akhirnya mereka berhasil menciptakan prototipe sepatu masa depan tersebut.
Di tahun 2016 ini, Nike akhirnya telah siap dengan produk finalnya. Bernama Nike HyperAdapt 1.0, ini merupakan versi konsumen dari prototipe Nike Mag dengan kemampuan mengencangkan tali secara otomatis yang sama, tapi desainnya telah disempurnakan supaya tidak terlihat norak – meski lampu di bagian solnya tetap akan mencuri perhatian.
Cara kerja teknologi yang diusung sepatu ini sebenarnya amat sederhana. Saat Anda mengenakannya, tumit Anda akan menyentuh sensor sehingga tali akan mengencang dengan sendirinya. Dari situ pengguna bisa memanfaatkan sepasang tombol di sisi sepatu untuk menyesuaikan tingkat kekencangannya, apakah terlalu longgar atau terlalu ketat.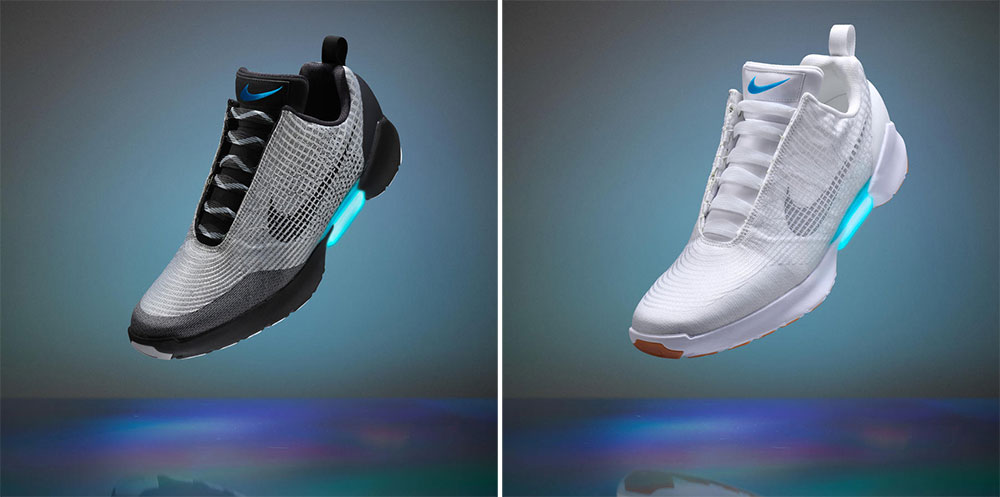 Oke, berarti tidak sepenuhnya otomatis bukan? Untuk sementara jawabannya iya, tapi Nike bakal terus mengejar misi ini sampai mereka berhasil menciptakan teknologi yang benar-benar otomatis, dimana sepatu juga dapat mengatur kekencangan tali dengan sendirinya tanpa campur tangan sang pengguna.
Nike HyperAdapt 1.0 rencananya akan mulai dipasarkan pada musim liburan tahun ini, namun Anda harus menjadi anggota Nike+ untuk bisa membelinya. Nike akan menawarkannya dalam tiga warna yang berbeda, sayang belum ada kepastian soal harganya.
Sumber: Nike via TheNextWeb.