Gadget
Seperti Inilah Console Game Buatan Apple
Brand Apple sinonim dengan desain apik pada tiap produk yang mereka miliki, entah itu smartphone, smartwatch, hingga microconsole Apple TV. Device terakhir ini merupakan upaya mereka menembus target pasar ruang keluarga lewat media player dan platform game mobile. Tapi di satu titik di masa lalu, Apple ternyata pernah mencoba berkecimpung di ranah console.
Pada Daily Mail, seorang ahli Apple bernama Jonathan Zufi menjelaskan bahwa ketertarikan sang raksasa asal Cupertino itu terhadap bidang gaming sudah terpantau semenjak puluhan tahun silam. Apple sempat memproduksi aksesori joystick dan paddle, namun memutuskan buat menghentikan produksinya di awal 80-an. Dan seandainya proyek Apple Pippin dahulu sukses, sejarah perkembangan console yang sekarang kita ketahui akan sangat berbeda.
Apple Pippin didesain sebagai versi gaming dari Macintosh, dispesialisasi untuk menjalankan game layaknya PlayStation dan Xbox. Namun pengembangan Pippin terbilang sangat unik karena perangkat tidak murni buatan Apple. 21 tahun silam, Bandai datang kepada Apple membawa ide mengenai proyek console game. Rancangan awalnya menggunakan basis Macintosh Classic II, berjalan di Mac OS klasik.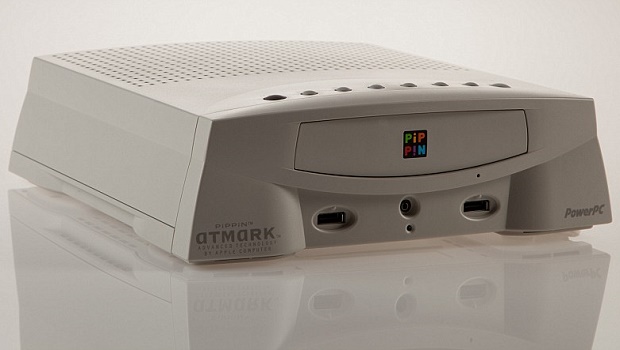 Bandai dan Apple berkolaborasi mengerjakan tugas berbeda: Apple menyediakan desain board awal, kemudian Bandai menyiapkan casing serta packaging-nya. Menurut mereka, metode ini memastikan proses pengiriman berjalan cepat, kemudian modal investasi juga dapat terbayarkan tanpa menunggu terlalu lama. Berdasarkan perminaan dari konsumen, kedua perusahaan memutuskan untuk membekalinya dengan konektivitas internet. Faktanya, perubahan footprint mengarah pada perombakan desain secara besar-besaran.
Info menarik: Telah Ditemukan Console Prototype Buatan Sony dan Nintendo
Platform Pippin Atmark mulai dijual di Jepang pada tahun 1994 seharga 64,800 yen (kira-kira US$ 600). Presiden Bandai saat itu, Makoto Yamashina, memperkirakan mereka sanggup menjual 200.000 unit Pippin Atmark dalam 12 bulan pertama. Setahun sesudahnya, Mitsubishi dilaporkan mengikuti Bandai buat melisensi teknologi Pippin - walaupun tak melakukan perjanjian langsung dengan Apple.
Varian dari Mitsubishi dinamai Pippin @World, namun sayang sekali console tidak populer di Amerika. Bandai menariknya dari pasar, me-rebranding-nya jadi Atmark, dan menjajakan sisa unitnya di Jepang. Demi memperluas distribusi ke Eropa dan Kanada, Apple bekerjasama juga dengan Katz Media, walaupun Bandai masih berperan sebagai OEM.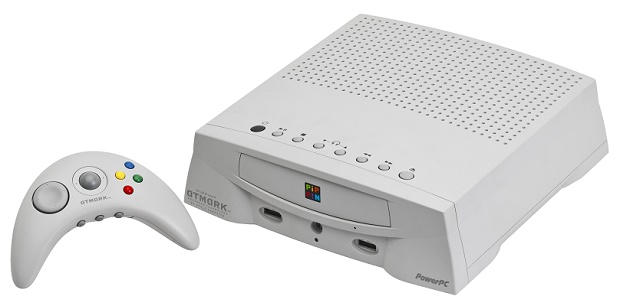 Kembalinya Steve Jobs ke Apple menandai akhir dari perjalanan Pippin. Ia menutup segala usaha 'cloning' Macintosh, otomatis menyudahi proyek Apple Pippin. Dukungan Bandai pada platform sendiri secara resmi dihentikan pada tahun 2002.
'Perburuan' Apple Pippin oleh Jonathan Zufi adalah bagian dari pembuatan buku Iconic: A Photographic Tribute to Apple Innovation, berisi kumpulan foto produk-produk legendaris Apple. Ia menghabiskan empat tahun untuk merampungkannya.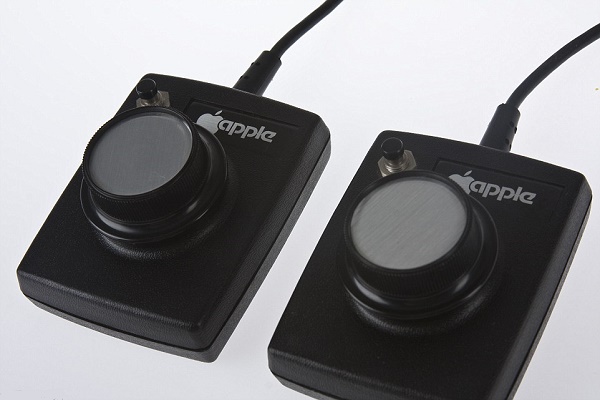 Sumber: Daily Mail. Gambar tambahan: Wikipedia.
Are you sure to continue this transaction?
processing your transaction....