Seperti Inilah Penampilan Versi Retail Oculus Rift
Yoga Wisesa - 8 May 2015
Sudah enam bulan berlalu semenjak berita besar terakhir mengenai perangkat virtual reality Oculus Rift. Waktu itu di konferensi Oculus Connect, tim developer memamerkan prototype teranyar ber-codename Crescent Bay, sebagai penggambaran teknologi dan fitur varian retailnya. Dan di awal bulan Mei ini, Oculus VR mengumumkan kabar yang kita tunggu-tunggu.
Mungkin termotivasi karena beberapa kompetitor telah mengungkap headset VR yang tidak kalah canggih, dan salah satunya dijadwalkan tersedia tahun ini, dipublikasikanlah sepasang foto penampakan terkini dari Oculus Rift. Tim pimpinan Brendan Iribe dan Palmer Luckey itu juga secara resmi menunjuk jendela waktu perilisan, termasuk informasi periode program pre-oder.
Developer menjelaskan bagaimana Rift diciptakan demi menyuguhkan virtual reality pada semua orang dengan konten lengkap. Ia ditopang satu ekosistem komprehensif, beserta integrasi total antara teknologi hardware dan software. Argumen tersebut terbukti dari awal proses pengembangan device. Oculus Rift disusun secara langsung dan tak langsung oleh para gamer (mereka yang memilih membeli versi DK), developer, dan teknisi ahli.
Info menarik:Ayo Simak Kerennya Game Eve Valkyrie Dengan Oculus Rift
Sesuai dengan asumsi sebelumnya, varian retail Oculus Rift merupakan penyempurnaan dari tipe purwarupa Crescent Bay, terutama saat dilihat dari sisi level detail, realisme, serta faktor kenyamanan. Oculus VR tak lupa mendongkrak kemampuan sistem pelacak supaya mendukung baik ketika dipakai duduk maupun berdiri. Penampilannya tetap mengusung tema industrial, tapi kini jadi lebih ergonomis agar terasa natural sewaktu dikenakan.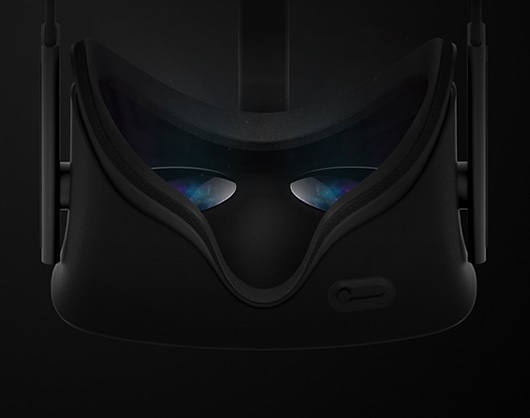 Berbasis dari Development Kit 2, Oculus Rift mempunyai sebuah display stereoscopic 3D 5,7-inci dengan kedalaman warna 24-bit, menghasilkan resolusi 1080p di tiap mata. Stereoscopic memberikan sensasi yang menyerupai pandangan manusia normal di mana terdapat 'ruang lebih' di pengelihatan kita. Sudah pasti model akhirnya akan jauh lebih canggih lagi, dan saya harap resolusi serta refresh rate-nya dapat mengejar HTC Vive dan Project Morpheus.
Penuturan Oculus VR di blog mereka mengindikasikan bahwa akan ada kehadiran Rift besar-besaran di acara Electronic Entertainment Expo 2015 beberapa minggu lagi, dilangsungkan tepatnya pada tanggal 16 sampai 18 Juni di Los Angeles Convention Center. Tema yang diangkat penyelenggara juga cukup berhubungan dengan virtual reality, yaitu 'Experience the Evolution'. Sangat menarik.
Memang benar, Oculus Rift tidak akan dilepas tahun ini. Peluncurannya ditargetkan jatuh di triwulan pertama 2016 - kemungkinan beberapa bulan setelah HTC Vive. Masa pemesanan dibuka pada akhir tahun 2015.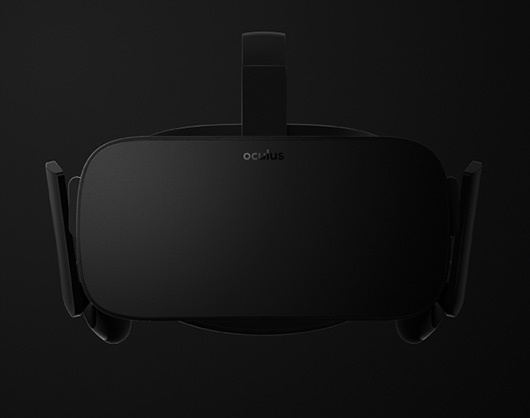 Sumber: Oculus.com.
Are you sure to continue this transaction?
processing your transaction....