English
Series A Funding Secured, Bot MD to Arrive in Indonesia in Q2 2021
Developing chatbot platform to support health service
Singapore-based startup Bot MD has secured $5 million in Series A funding. Its service focuses on the health sector, presenting a chatbot-based application equipped with Natural Language Processing (NLP) technology. Post funding news, the company plans to expand to other countries such as the Philippines, Malaysia, India, and Indonesia.
Bot MD's Co-Founder & CEO, Dorothea Koh revealed to DailySocial that the platform focuses on providing a user experience that modernizes clinical workflows, without having to adopt a completely new hospital system or change the existing workflows.
"The Bot MD A.I. chatbot is made using NLP technology developed independently. We have trained the AI to understand various medical terminology and capable to understand various hospital contents, therefore, they can provide answers quickly," Koh said.
Given the large demand from large hospitals and health care organizations during the pandemic, this fresh fund will also help accelerate the company's growth in the Asia Pacific through partnerships with hospitals, public and private clinics.
This funding round was led by Monk's Hill Ventures. Also participated investors in the new and previous round, including SeaX, XA Network, and SGInnovate, as well as healthcare industry veterans Yoh-Chie Lu and Jean-Luc Butel, and Steve Blank.
"Unlike other SaaS company players, the team's extensive experience in the healthcare industry has provided them with deeper insight into the real pain points of doctors and hospitals, allowing them to create highly intuitive products for doctors to use without any training required," Monk's Hill Ventures Partner Michele Daoud said.
In Indonesia, there are lots of chatbot platform has been developed by local startups. There are also several players focused on the health sector, including Prixa, which is a business unit of Kata.ai and DokterSiaga.
Targeting Indonesian market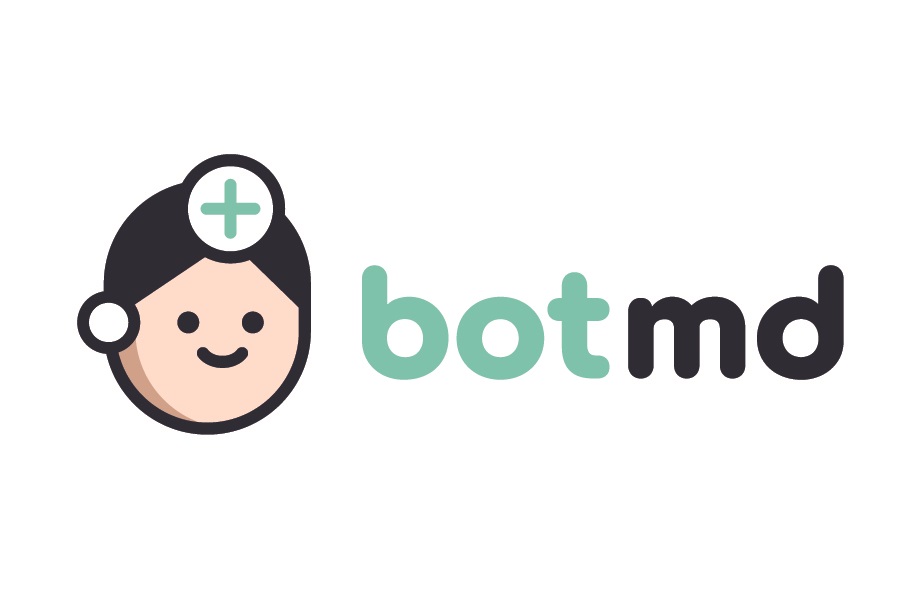 By prioritizing AI technology, Bot MD currently has been trained by more than 13 thousand doctors who have used the platform. This chat engine can also be used to support chat/messaging apps for consumers including WhatsApp, to help doctors provide care to patients.
As one of the countries with a large population and number of chat/messaging app users in Southeast Asia, Indonesia has become an ideal country for Bot MD to explore. According to the plan, the company aims to launch in Indonesia around the second quarter of this year.
Currently, Bot MD is still in the process of teaching bots to understand Indonesian. In addition, the recruitment of local teams ranging from engineers, clinical pharmacists, nurses, and sales teams to be stationed in Jakarta is still ongoing.
Regarding products or services that are relevant and needed by the market in Indonesia, Koh emphasized that they have two main products that might be very suitable for Indonesia. First is the MD Hospital Bot which is used by doctors and clinical staff to search for hospital-specific content. This ranges from their hospital call list schedule to drug information and clinical guidelines, patient health reports, and scans, prescribing medications, ordering and scheduling Radiology, and Lab examinations.
Another product to be launched in Indonesia is Bot MD Care, which is a WhatsApp-based clinical monitoring platform for doctors to monitor patients with diabetes, hypertension, and chronic kidney disease.
"We believe Bot MD Hospital and Bot MD Care are very relevant to the Indonesian market due to quite a large number of patients and the low ratio of doctors to patients, therefore, your doctor is a very busy person. Besides, the prevalence of chronic diseases such as diabetes and hypertension in the population. Indonesia is improving. With Bot MD, doctors can help streamline clinical workflows and seek information in order to save time and focus on serving patients better," Koh said.
– Original article is in Indonesian, translated by Kristin Siagian
Application Information Will Show Up Here
Are you sure to continue this transaction?
processing your transaction....