Seriusi Bidang Robotik, Xiaomi Luncurkan Robot Anjing Bernama CyberDog
Bentuk CyberDog banyak terinspirasi Boston Dynamics Spot, tapi harganya jauh lebih murah
Glenn Kaonang - 13 August 2021
11 tahun adalah usia yang masih sangat muda untuk sebuah perusahaan teknologi. Namun hal itu rupanya tidak mencegah Xiaomi untuk terus memperluas portofolio produknya. Yang terbaru, mereka rupanya juga ingin serius di bidang robotik, dan itu mereka awali lewat sebuah robot bernama Xiaomi CyberDog.
Seperti yang sudah bisa ditebak dari namanya, robot ini punya bentuk menyerupai seekor anjing. Lalu kalau Anda merasa familier dengan wujudnya, itu berarti Anda pernah mengetahui soal robot bernama Spot bikinan Boston Dynamics. Keduanya sama-sama tidak bisa menandingi kelucuan Aibo, robot anjing besutan Sony.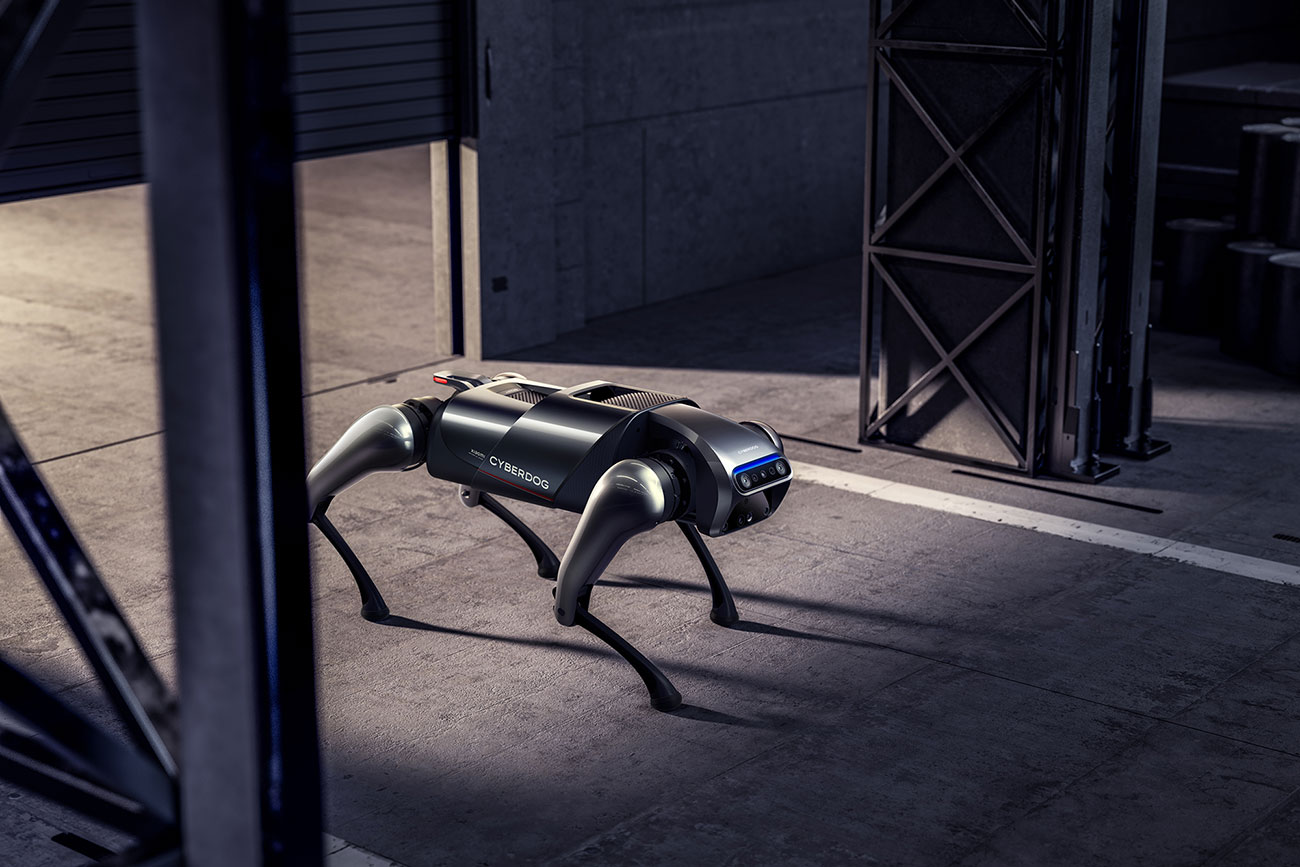 CyberDog boleh kalah lucu, tapi pergerakannya jauh lebih lincah. Motor servo hasil rancangan Xiaomi sendiri memungkinkan CyberDog untuk berjalan dalam kecepatan maksimum 3,2 meter per detik maupun melakukan manuver-manuver ekstrem macam backflip.
Xiaomi juga tetap membanggakan karakteristiknya yang mirip anjing peliharaan meski penampilannya jauh dari kata imut. Utamanya, CyberDog mampu merespon terhadap perintah suara, dan ia juga dapat mengikuti pemiliknya seperti seekor anjing benaran. Agar bisa melakukan semua itu, CyberDog tentu menyimpan segudang hardware canggih.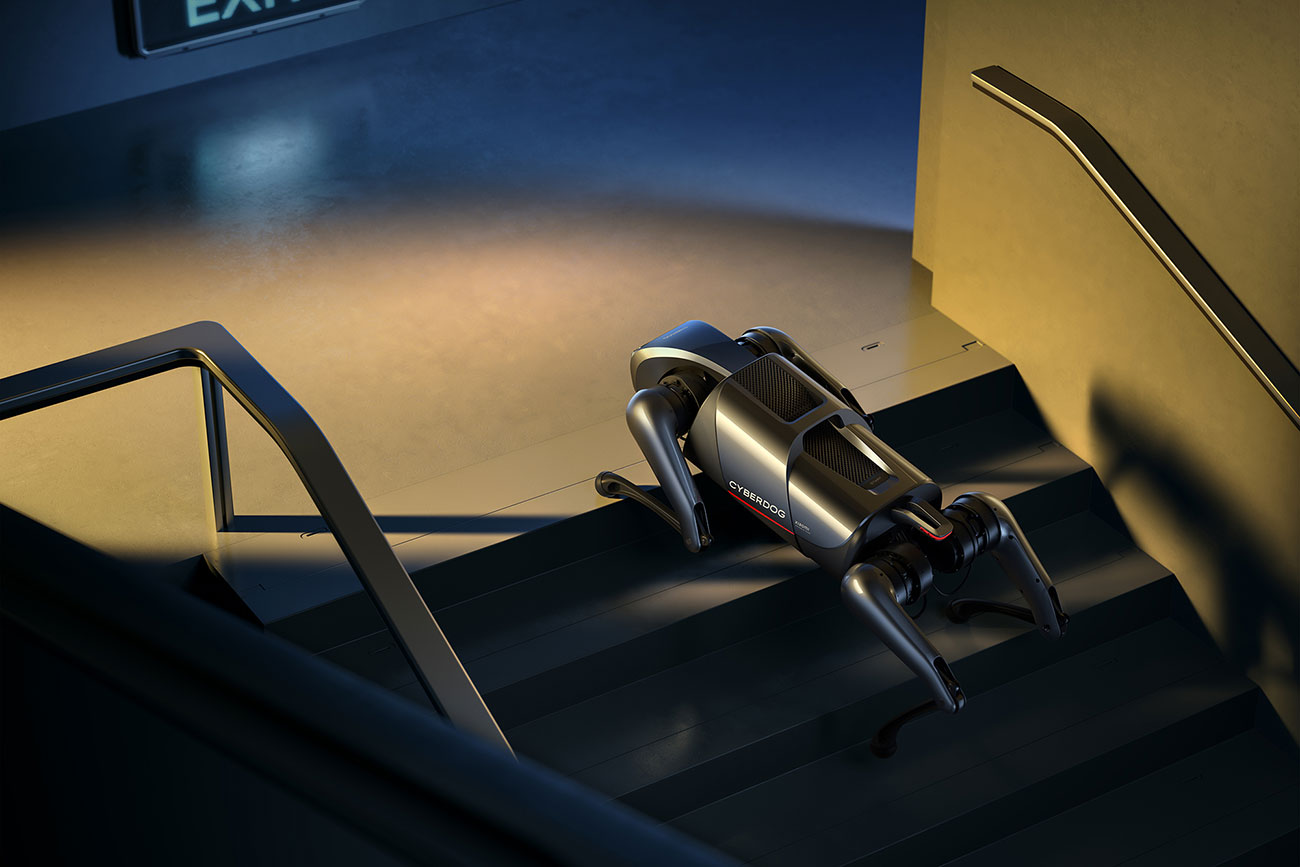 Kita mulai dari otaknya dulu, yakni Nvidia Jetson Xavier NX, yang pada dasarnya merupakan sebuah superkomputer AI berukuran mini. Chipset ini mengemas 384 CUDA core, 48 Tensor core, 6 Carmel ARM CPU, dan 2 deep learning acceleration engine. Semuanya diperlukan untuk memproses data dalam jumlah masif yang dikumpulkan oleh sensor-sensornya.
Total ada 11 sensor yang tertanam di tubuh CyberDog, di antaranya ada sensor sentuh, sensor ultrasonik, kamera, dan modul GPS. Juga esensial adalah Intel RealSense Depth Module D450 yang dapat dilatih menggunakan algoritma computer vision.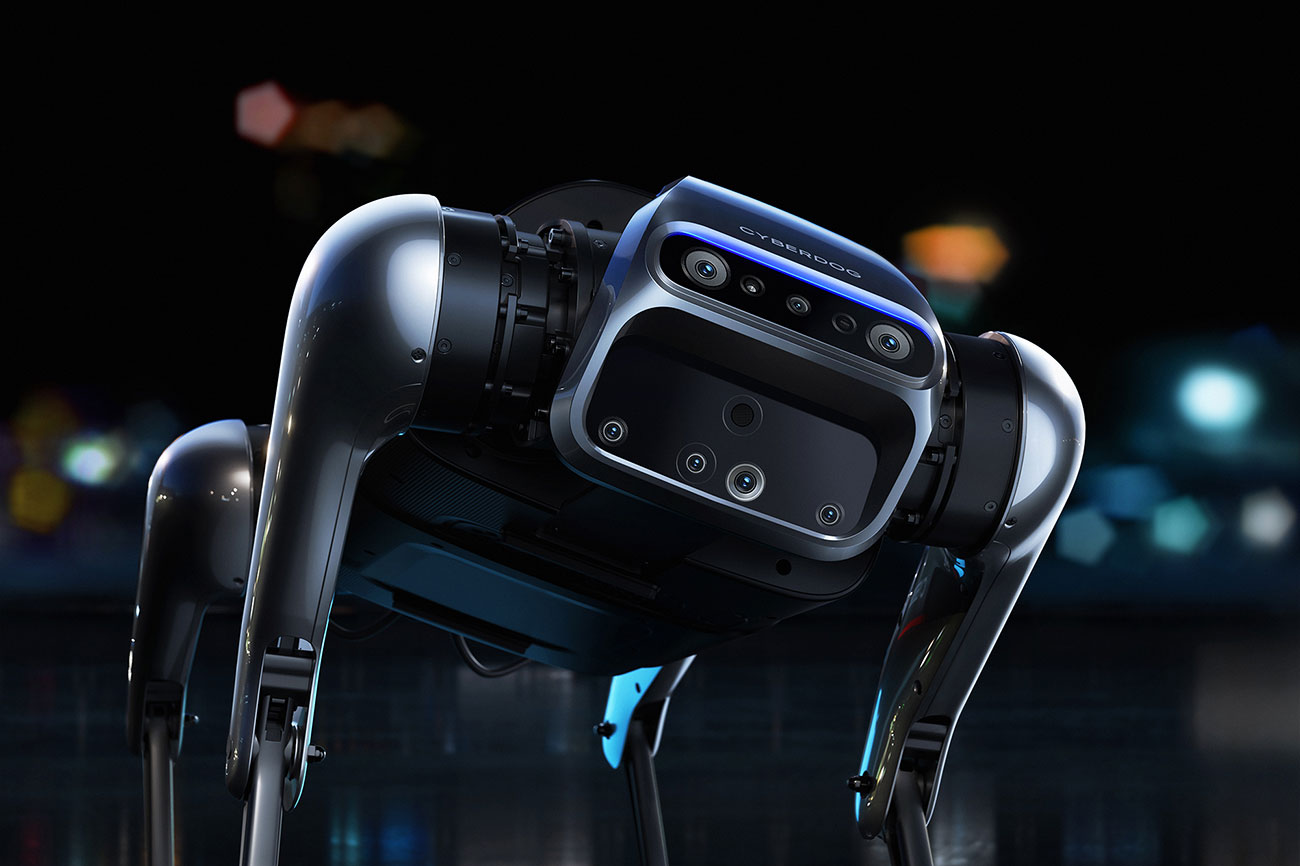 Semua itu dibutuhkan demi mewujudkan fitur-fitur seperti autonomous object tracking, SLAM (simultaneous localization and mapping), dan obstacle avoidance and navigation dalam skala sentimeter. CyberDog bahkan juga sanggup mengenali wajah dan postur tubuh manusia.
Ekspansi fungsionalitas turut dimungkinkan berkat kehadiran 3 port USB-C dan 1 port HDMI. Entah itu LiDAR, panoramic camera, motion camera, ataupun lampu sorot, semuanya dapat dipasangkan ke CyberDog demi mengeksplorasi kapabilitasnya lebih jauh lagi.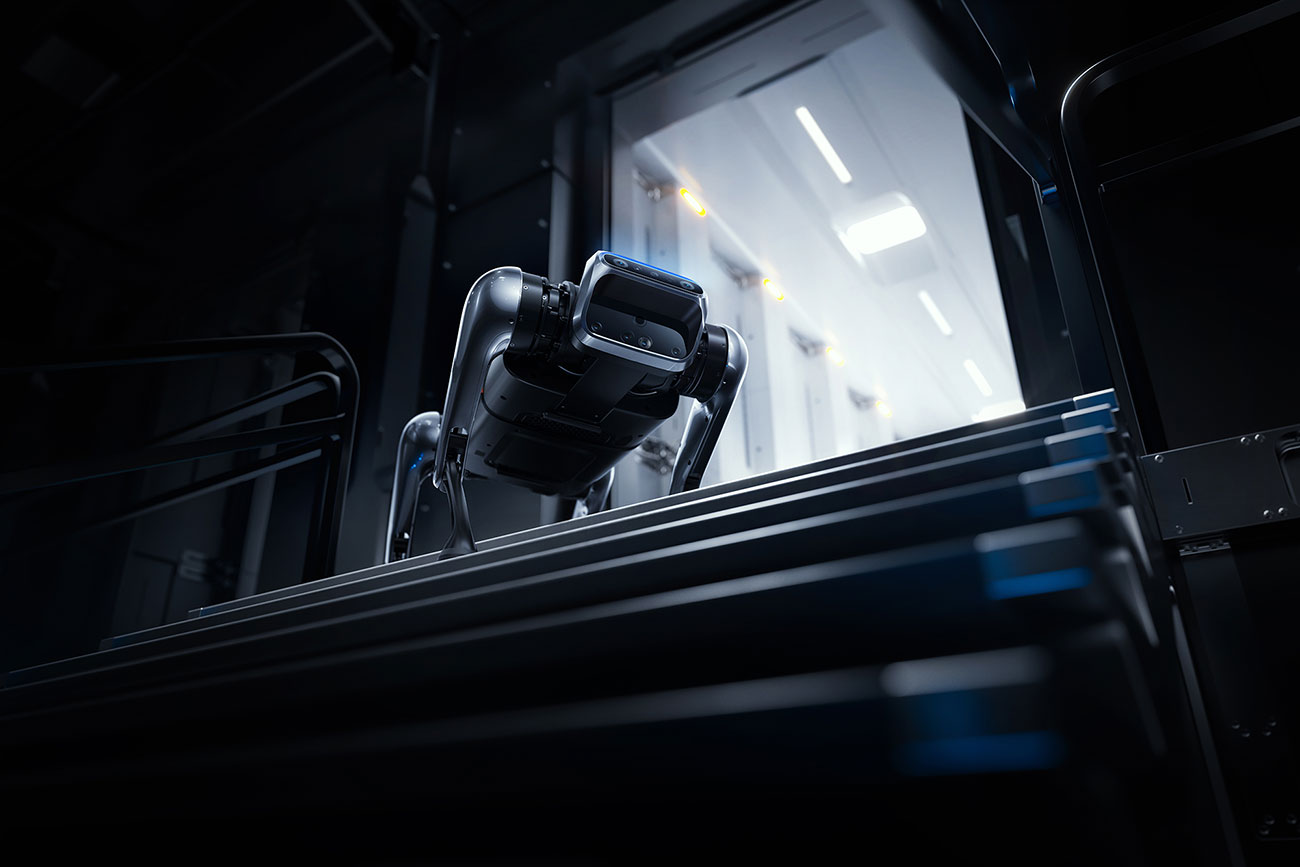 Pada kenyataannya, Xiaomi sengaja mendesain CyberDog menggunakan algoritma open-source demi melibatkan kontribusi dari berbagai kalangan, mulai dari developer, engineer, sampai robot enthusiast. Xiaomi bahkan sudah punya target jangka panjang untuk membangun sebuah laboratorium robotik.
Untuk sekarang, mereka akan memasarkan CyberDog dalam jumlah terbatas, yaitu 1.000 unit. Harganya dipatok 9.999 yuan, atau kurang lebih sekitar 22,2 jutaan rupiah. Tidak mahal kalau melihat Spot yang dijual seharga lebih dari 1 miliar rupiah per unit ($74.500).
Sumber: Xiaomi.
Are you sure to continue this transaction?
processing your transaction....