Setelah Dikembangkan Selama Bertahun-Tahun, Headset AR Magic Leap One Resmi Disingkap
Ketika HoloLens terlihat seperti visor sci-fi tahun 80-an, headset 'Lightwear' Magic Leap One mempunyai penampilan ala kacamata cyberpunk.
Proyek pengembangan perangkat augmented reality sudah dimulai oleh Magic Leap bertahun-tahun silam. Setelah didirikan di 2010, startup ini akhirnya merilis hasil rekaman device-nya di 2015, sukses meyakinkan Google dan Alibaba untuk jadi investor, serta sempat bermitra dengan Lucasfilm. Dan di penghujung 2017, Magic Leap akhirnya resmi memperkenalkan Magic Leap One.
Magic Leap One ialah headset augmented reality dengan visi untuk menyulam dunia nyata dan alam virtual. Ketika wearable sejenis biasanya belum ditunjang resolusi tinggi serta masih belum sempurna dalam mengintegrasikan kedua tipe objek, One diklaim mampu menciptakan objek digital senyata mungkin. Cara kerjanya sendiri mirip Microsoft HoloLens, namun desain dan teknologi di belakangnya cukup berbeda.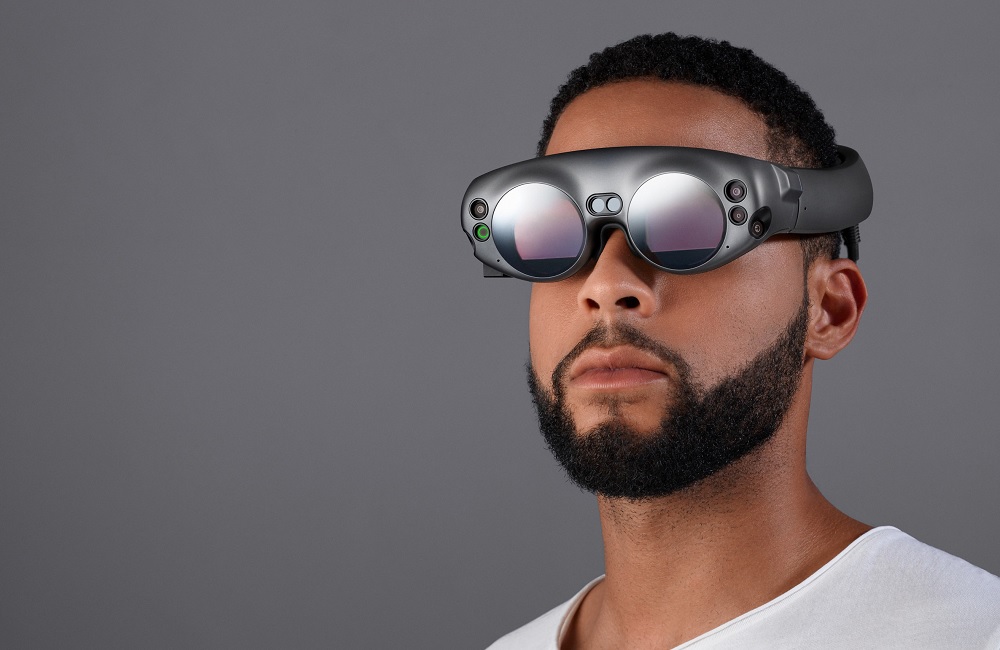 Ketika HoloLens terlihat seperti visor sci-fi tahun 80-an, headset 'Lightwear' Magic Leap One mempunyai penampilan ala kacamata cyberpunk, dengan dua lensa bundar serta rangakaian kamera sebagai bagian dari teknologi pemetaan lingkungan dan pelacakan. HMD tersambung ke unit komputer Lightpack mungil yang menyimpan otak dari perangkat ini, serta controller motion ber-touchpad.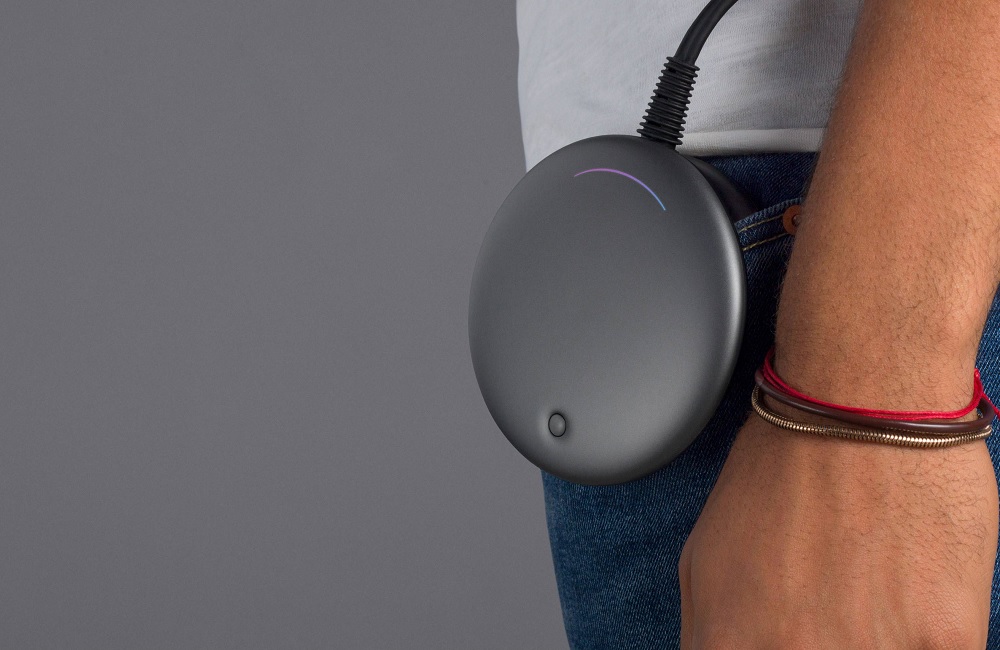 Fitur bernama Digital Lightfield merupakan jantung dari Magic Leap One. Ia adalah teknologi yang bertanggung jawab mencampur cahaya natural ke objek digital sehingga seolah-olah mereka merupakan bagian dari alam yang sama. Dengan memastikan otak kita memproses objek virtual layaknya benda sungguhan, One jadi lebih nyaman digunakan di waktu lama. Sistem pemetaan di One juga sangat canggih, sanggup menciptakan replika lingkungan serta mampu mendeteksi lokasi dinding pembatas secara tepat.
Cara kerjanya seperti ini: bayangkan Anda menaruh televisi virtual di ruang keluarga, lalu pergi ke kamar tamu. Saat Anda kembali ke ruang itu, TV tersebut tetap ada di sana - posisinya tidak berubah ataupun bergeser. Kabarnya, chip yang ada di dalam Lightpack sangat bertenaga, setara laptop high-end. Prosesor tersebut siap menunjang pembuatan model 3D hingga menangani permainan shooter.
Magic Leap juga tak lupa membekali One dengan sistem audio mutakhir yang sanggup mensimulasikan suara di dunia nyata, termasuk aspek arah dan jarak dari sumber bunyi.
Magic Leap One yang produsen perkenalkan merupakan versi development buat para kreator. Untuk mendukungnya, Magic Leap juga akan menyediakan platform 'Creator Portal' tahun depan - berisi SDK, dokumentasi dan panduan. Untuk sekarang, produsen masih belum menginformasikan kapan tepatnya One akan tersedia dan berapa harganya.
Via The Verge. Sumber: Magic Leap.
Are you sure to continue this transaction?
processing your transaction....