SIRCLO Announces Series B Funding Worth of 88 Billion Rupiah
East Ventures, OCBC NISP Ventura, Skystar Capital, Sinar Mas Land participated in this round
Randi Eka - 31 August 2020
SIRCLO, an e-commerce enabler developer startup, today (28/8) announced the Series B funding worth of $6 million or equivalent to 88 billion Rupiah.  Investors involved in this round include East Ventures, OCBC NISP Ventura, Skystar Capital, Sinar Mas Land, and several other names that were not mentioned.
SIRCLO's Founder & CEO, Brian Marshal said the fresh funds will be focused on strengthening internal infrastructure. "Through this funding, we will continue to improve our capabilities and reach, therefore, we can help more brands in Indonesia. We are also optimistic that online shopping transactions will continue to increase in the future, even after the pandemic ends."
Business expansion continues amid the rapid growth of the e-commerce market. SIRCLO continues to add new fulfillment centers and improve features of the SIRCLO Store (including the brand activation platform, marketplace, and chat commerce).
"SIRCLO is at the right time and position in this pandemic. With the developed capabilities before the pandemic, SIRCLO is helping to accelerate the digital transformation that is taking place in this country," Willson Cuaca, Co-founder and Managing Partner at East Ventures explained.
Brands that have been relying on traditional sales channels have been encouraged to enter online platforms in order to reach more consumers. The SIRCLO Insights 2020 e-commerce report estimates 12 million new e-commerce users since the pandemic, 40% of which is said to continue to rely on e-commerce even after the pandemic ended.
The competition in this business segment is actually quite tight. Apart from SIRCLO, there are already several other platforms rolling similar business in Indonesia. Some of those are local players such as Jubelio, Jet Commerce, and IDMarco; or several regional players such as aCommerce, Perpule, Anchanto, and others. The value proposition is clearly required, by providing additional value that can help merchant partners increase their business.
Business Initiatives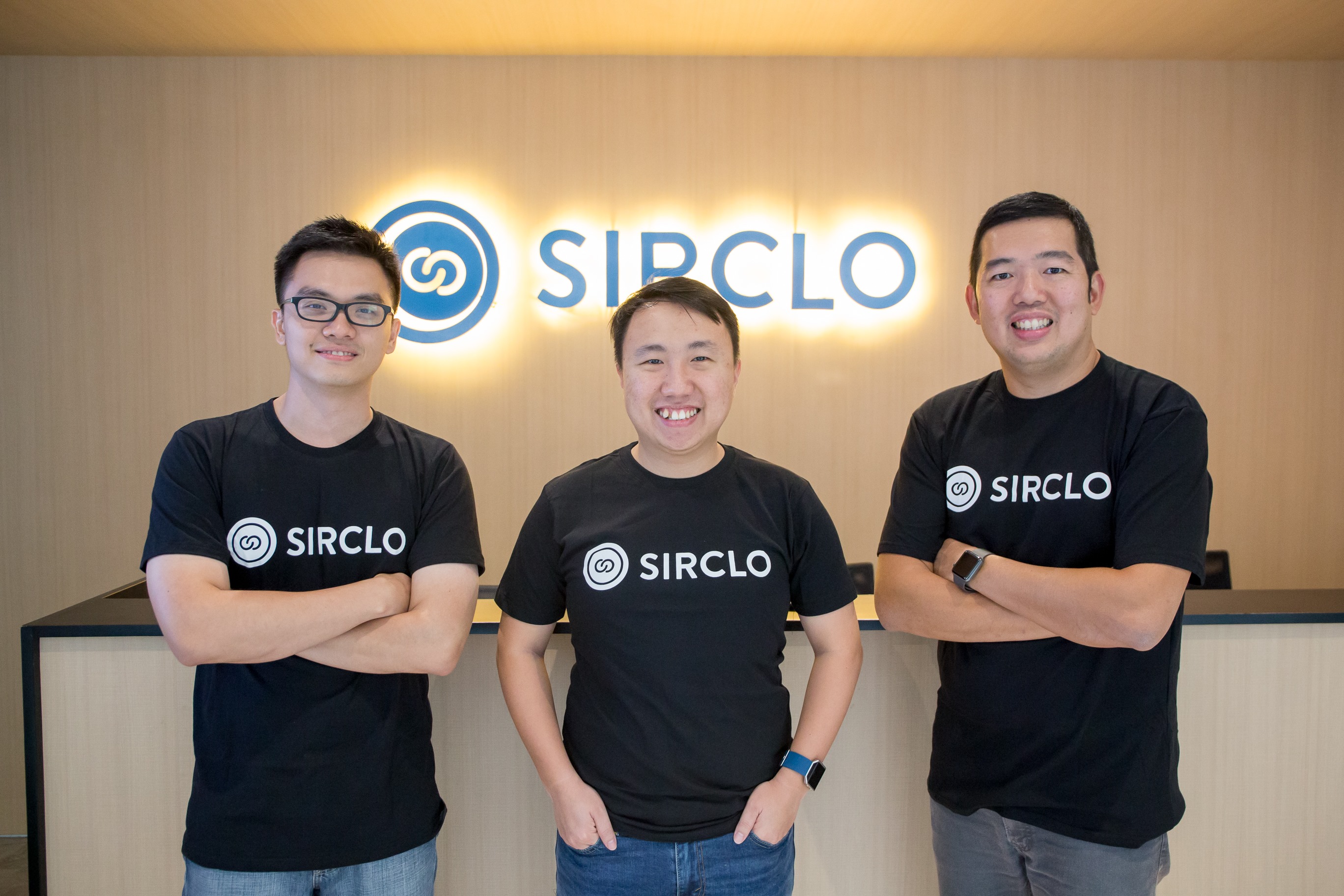 Apart from its main products, SIRCLO also continues to improve its services. Last year, they launched Connexi, a SaaS platform with multi-channel e-commerce management features. SIRCLO claims that Connexi has been widely used by the FMCG brand to manage online sales in SIRCLO Commerce.
Meanwhile, their core service remains SIRCLO Commerce, which is a platform that facilitates the entire online sales process: from stock management, ordering processes, product delivery, to customer service. Brands can manage online sales through the marketplace, chat commerce such as Whatsapp Business, or their own website.
In May 2020, SIRCLO announced a merger with e-commerce technology and solutions provider agency Icube. This corporate action has helped to unite thousands of their clients, as well as unite the strengths of both parties to help more businesses and brands carry out digital transformation.
After the merger, Founder & President Icube Muliadi Jeo assumed the position of CTO of SIRCLO. Leontius Adhika Pradhana as CTO previously changed his position to CPO. In addition, last June the company also welcomed the appointment of a new COO, Danang Cahyono. Danang was previously the Managing Director at Westcon-Comstor Indonesia.
–
Original article is in Indonesian, translated by Kristin Siagian