Siri, Semakin Pintar dan Kini Hadir di Setiap Perangkat Apple
Perhelatan Apple Event telah usai. Dalam event yang digelar semalam waktu Indonesia, Apple mengumumkan pembaruan serta update dari berbagai lini produk yang dimilikinya. i
Pad Pro menjadi varian produk teranyar dari lini iPad dengan bentang layar 12.9 inch, ada pula update iPad Mini 4 sebagai varian terbaru iPad Mini. Dan seperti yang sudah dirumorkan sebelumnya bahwa Apple akan menghadirkan versi terbaru Apple TV yang didukung oleh sistem operasi teranyar tvOS.
Meski banyaknya pengumuman yang dihadirkan oleh Apple, namun jika kita mencermati lebih lagi dari perhelatan semalam, ada satu fitur yang diberi perhatian lebih oleh Apple. Ya, Siri, teknologi asisten pribadi virtual yang hadir pertama kali pada iPhone 4s pada 2011 silam. Tagline Apple Event semalam pun bertajuk "Hey Siri, give us a hint" yang mungkin saja menyiratkan bahwa Apple memang memberikan Siri perhatian lebih.
Info Menarik: Apple Hadirkan Proactive Assistant Siri, Asisten Virtual Sepintar Google Now
Kehadiran Siri pada semua perangkat bikinan Apple tentu menawarkan pengalaman pengguna yang lebih baik lagi. Siri tak lagi digadang-gadang menjadi salah satu fitur tambahan namun benar-benar dimatangkan oleh Apple menjadi sebuah produk dalam sisi software.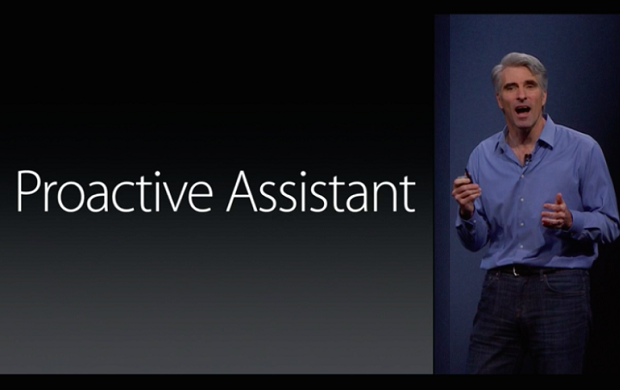 Pada the new Apple TV contohnya, Siri dapat diaktifkan dengan menggunakan remote dan bisa diperintah untuk melakukan pencarian sebuah film tertentu berdasarkan sutradara, aktor atau aktris kesukaan Anda. Lebih lagi, Anda bisa mengatur film yang sedang dimainkan seperti memajukan ke menit tertentu atau mengulang sebuah bagian film.

Siri juga akan semakin pintar pada iOS 9 yang akan dirilis tanggal 16 September. Pada iOS 9, Siri akan semakin proaktif menghadirkan rekomendasi dengan menganalisa agenda di kalendar, email beserta kontak sehingga Anda tak melewatkan sesuatu yang penting. Pada iPhone 6S dan 6S plus bahkan Anda bisa mengaktifkan Siri dengan perintah "Hey, Siri" tanpa perangkat harus dalam keadaan charging seperti sebelumnya.
Jangan lupakan juga bahwa Siri juga hadir dalam perangkat wearable, Apple Watch. Jika Anda memakainya, Anda cukup mengangkat tangan untuk dapat memberikan siri sebuah perintah.
Info Menarik: Facebook "Gembleng" Fitur Asisten Virtual untuk Messenger
Untuk urusan keamanan, Anda tak perlu khawatir karena Siri yang ada dalam setiap perangkat Apple tidak mengirim data ataupun mengambil data dari server milik Apple. Itu berarti data-data sensitif yang Anda simpan tersimpan dan dienkripsi dalam perangkat itu sendiri.
Kehadiran asisten virtual seperti Siri, Cortana, Google Nows sebenarnya akan cukup membantu Anda yang super sibuk. Bagaimana tidak, Anda bisa mencatat sebuah agenda di kalendar hanya dengan perintah suara, memutar lagu, mencari jadwal film, menelepon kerabat atau keluarga hanya dengan perintah suara tanpa harus menyentuh perangkat secara langsung.
Are you sure to continue this transaction?
processing your transaction....