Sistem Infotainment Ford SYNC 3 Kini Lebih Cepat dan Lebih Mudah Dioperasikan
Di saat pabrikan otomotif tengah berlomba-lomba mengintegrasikan Apple CarPlay dan Android Auto, Ford tampaknya cukup percaya diri dengan generasi baru sistem infotainment besutannya sendiri, SYNC 3 – meski di saat yang sama, pabrikan mobil asal AS ini juga berencana menghadirkan kompatibilitas Apple CarPlay dan Android Auto ke depannya, berdasarkan laporan Car & Driver.
Ford SYNC 3 membawa sejumlah penyempurnaan dari generasi sebelumnya. Layar sentuh yang menjadi pusat kendali kini telah memakai panel kapasitif, menghadirkan responsivitas yang diklaim mendekati milik smartphone atau tablet. Pengoperasiannya kini juga banyak mengandalkan gesture-gesture seperti pinch-to-zoom maupun swiping.
Tampilan home screen Ford SYNC 3 kini juga lebih disederhanakan; ada tiga "zona" yang tampak, yakni Navigation, Audio dan Phone. Saat app launcher di-tap, sejumlah icon akan tampak dalam wujud grid yang mudah dipahami, memberikan pengguna akses menuju berbagai fungsi secara instan.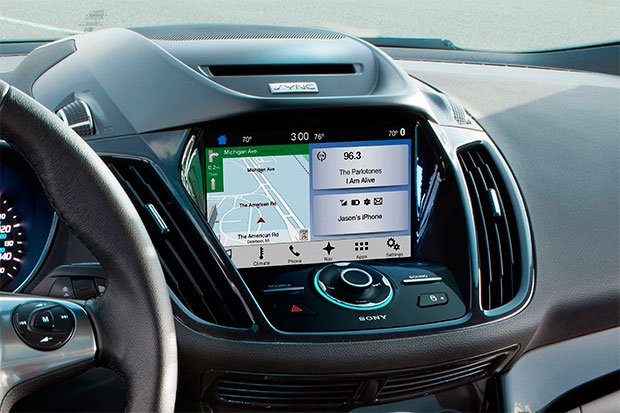 Sebuah fitur berlabel One Box Search memungkinkan pengguna untuk melakukan pencarian dalam interface yang mirip seperti di perangkat mobile. Memanfaatkan fitur ini, pengguna bisa mencari data kontak, alamat maupun bermacam points of interest.
Info menarik: Ford Explorer Platinum 2016 Usung Sistem Audio Premium Racikan Sony
Selain pengoperasian berbasis gesture, Ford SYNC 3 juga telah dilengkapi dengan dukungan perintah suara. Fitur ini sangat ideal saat dipadukan dengan fitur AppLink, dimana pengguna bisa menyambungkan smartphone-nya, lalu aplikasi yang kompatibel – khususnya aplikasi multimedia – akan ditampilkan secara otomatis.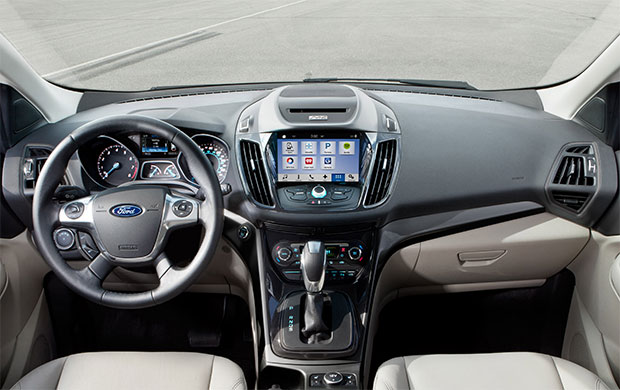 Selanjutnya, pengguna bisa menggunakan aplikasi-aplikasi tersebut langsung melalui dashboard, menggunakan layar sentuhnya atau perintah suara. Sebagai bonus, Ford SYNC 3 juga mengemas integrasi Siri Eyes-Free buat para pengguna Apple iPhone. Artinya, Anda bisa 'memanggil' Siri hanya dengan menekan sebuah tombol pada lingkar kemudi.
Ford SYNC 3 ini rencananya akan segera diluncurkan di Amerika Serikat pada musim panas ini, bersamaan dengan mulai dipasarkannya Ford Escape dan Ford Fiesta 2016. Dengan kata lain, sistem infotainment canggih ini juga akan mendarat di dashboard milik mobil paling terjangkau Ford sekalipun – suatu langkah yang jarang diambil oleh pabrikan mobil lain.
Sumber: Ford.
Are you sure to continue this transaction?
processing your transaction....