Situs Pintar Ini Bisa Mengenali Spesies Burung Hanya dari Fotonya
Bambang Winarso - 8 June 2015
Cornell University bersama Visipedia mengembangkan sebuah situs yang mempunyai kemampuan tak biasa. Beralamatkan di AllAboutBirds.org/photoID, situs olahan Cornell Lab of Ornithology tersebut memiliki kemampuan pintar yang dihasilkan oleh teknologi kecerdasan buatan.
Berkat teknologi tersebut, situs mampu mengenali spesies burung dari foto yang diunggah oleh pengguna. Dinamai Merlin Bird Photo ID, situs ini adalah sebuah terobosan dalam dunia penglihatan komputer. Berkat kerja keras yang dilakukan oleh sekelompok peneliti dari Cornell Tech dan California Institute of Technology.
Total, situs mampu mengenali 400 spesies burung. Satu-satunya keterbatasan yang dimiliki, ia hanya mampu mengenali burung-burung yang ditemukan di Amerika dan Kanada.
Para peneliti akan berkesempatan memaparkan cara kerja dan hasil teknologi ini dalam konferensi Computer Vision and Pattern Recognition (CVPR) di Boston pada 8 Juni 2015 nanti waktu setempat.
Info Menarik: Real FX, Kombinasi Mainan Mobil Radio Control dengan Kecerdasan Buatan
Penggunaan situs ini sangatlah mudah. Saat pengguna mengunggah foto ke situs, mereka harus membuat area berbentuk kotak di gambar utama burung kemudian mengklik ekor, paruh dan mata. Situs juga akan meminta pengguna menyertakan detail di mana dan kapan foto tersebut diambil.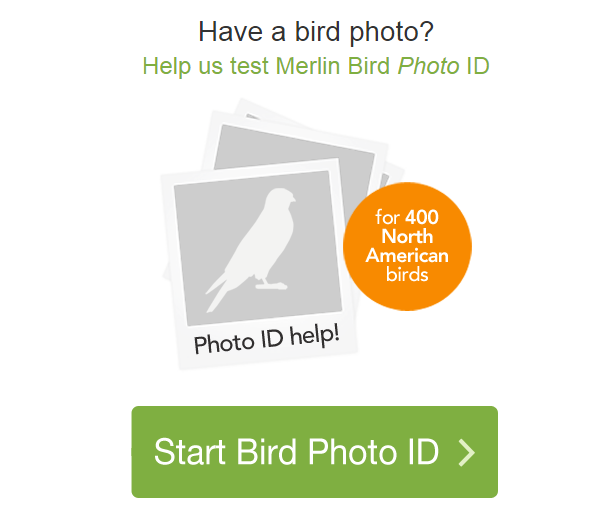 Setelah semua informasi yang dibutuhkan diinput, situs akan mengeluarkan kemampuan ajaibnya. Situs akan mencari, mengacak dan menganalisa sejumlah foto yang dijepret oleh pengamat burung lain termasuk database 70 juta foto di ebird.org dan mencoba menemukan beberapa yang cocok.
Hasilnya, situs akan menampilkan sebuah daftar yang paling cocok dengan foto yang diunggah beserta dengan rekaman suara yang dikeluarkan oleh burung tersebut.
Info Menarik: Mari Temui Asuna, Robot Berpenampilan Gadis 15 Tahun
Salah seorang profesor dari Computer Science di Cornell Tech mengatakan bahwa teknologi di Merlin Bird Photo ID mampu memroses gambar dengan lebih efisien ketimbang manusia. Alat ini mengorganisasikan, mengindeks dan mencocokkan informasi visual berupa warna dan bentuk.
Yang menarik, karena basis dari teknologi ini disertai mesin belajar sehingga semakin sering dipergunakan, maka sistem akan mengalami peningkatan kemampuan. Ke depan, peneliti ingin menghadirkan teknologi yang sama ke dalam bentuk aplikasi yang seperti situsnya ia dapat dipergunakan secara gratis.
Sumber berita Phys.