Skyrim VR Akan Tersedia Untuk HTC Vive dan Oculus Rift Bulan Depan
Game juga bisa dinikmati oleh para pemiliki perangkat Windows Mixed Reality.
Yoga Wisesa - 15 March 2018
Terlepas dari menjamurnya formula open world dengan skala yang kian mengagumkan, hampir tak ada permainan yang bisa mengalahkan level detail judul-judul kreasi Bethesda. Hal ini disebabkan oleh tingginya tingkat interaksi antara pemain dan objek di dalam game. Dan upaya untuk mendongkrak level immersive-nya berbekal VR dan hardware tambahan sudah lama dilakukan.
Baru di ajang E3 2016 Bethesda Game Studios diketahui punya agenda untuk menuangkan dua game andalannya ke alam virtual reality, yakni Fallout 4 dan The Elder Scrolls V: Skyrim. Fallout 4 VR dirilis tanggal 10 November kemarin, lalu disusul Skyrim VR berbarengan dengan versi Nintendo Switch seminggu setelahnya. Sayangnya, versi virtual reality Skyrim baru dilepas untuk PlayStation VR saja.
Dan minggu ini, akhirnya terdengar kabar yang telah dinanti-nanti para antusias VR. The Elder Scrolls V: Skyrim VR rencananya akan dirilis secara lebih luas di platform cross reality lain. Eksistensi permainan tersebut tersingkap melalui munculnya page Skyrim VR di Steam. Di sana, diinformasikan bahwa game dapat dinikmati oleh para pemilik HTC Vive, Oculus Rift, serta perangkat Windows Mixed Reality.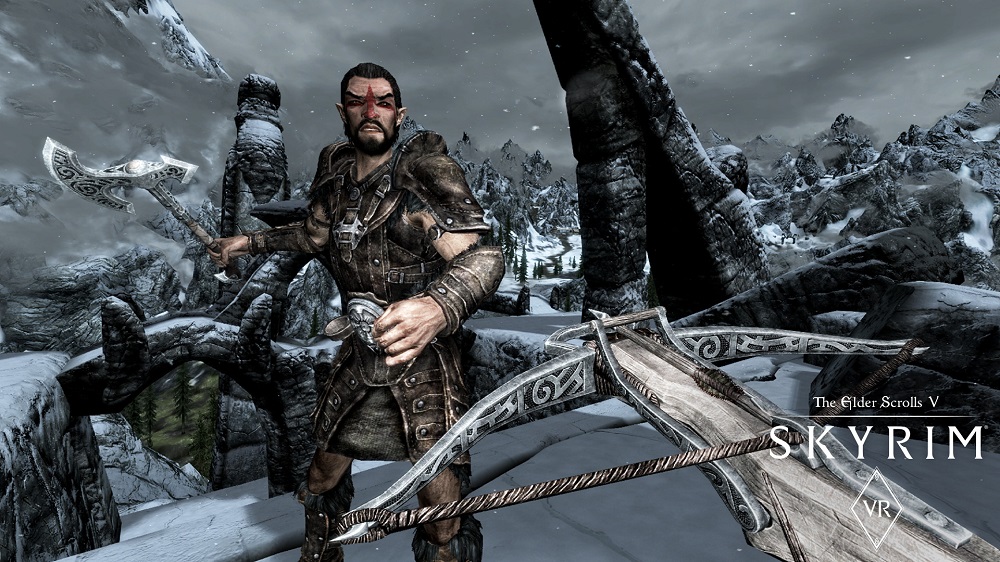 Skyrim VR menyajikan konten serupa versi PC ataupun console-nya, mempersilakan Anda bertualang ke pegunungan bersalju, menjelajahi reruntuhan kuno, hingga bertempur melawan naga. Bedanya, pengalaman tersebut dapat dinikmati melalui perangkat virtual reality, membawa pemainnya masuk lebih jauh ke Tamriel dan merasakan dunia berskala masif yang sudah developer ciptakan.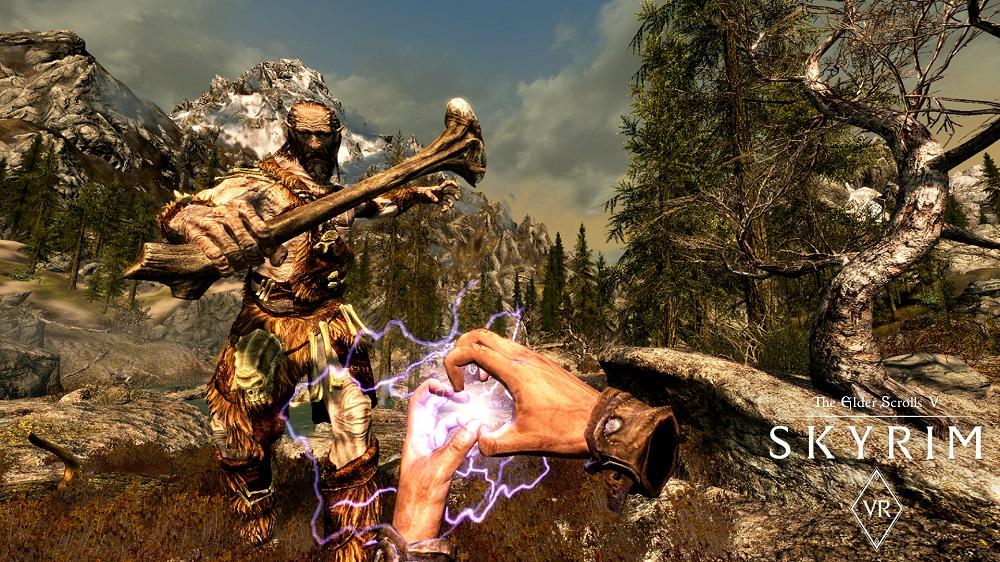 The Elder Scrolls V: Skyrim VR disiapkan sebagai satu bundel lengkap, telah dibekali oleh tiga add-on pasca rilis, meliputi Dawnguard, Hearthfire dan Dragonborn. Permainan juga didukung oleh fitur achievement Steam dan penyimpanan Steam Cloud. Sebagai metode kendali, Anda dipersilakan menggunakan gamepad ataupun controller berbasis motion.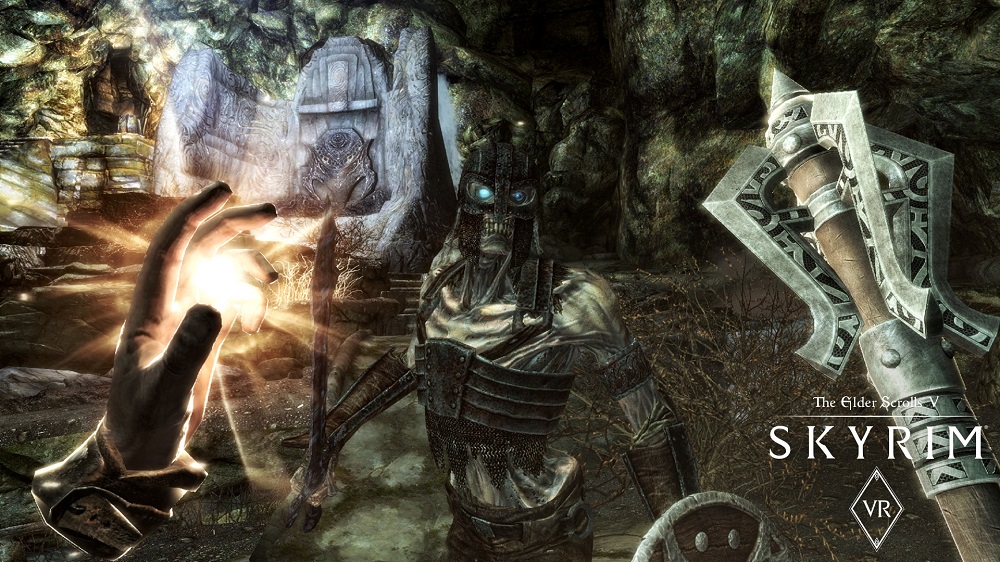 Berita gembiranya tak berhenti sampai di sana, waktu peluncuran The Elder Scrolls V: Skyrim VR akan dilakukan tidak lama lagi, tepatnya pada tanggal 3 April besok. Namun saat artikel ini ditulis, developer belum mengungkap daftar kebutuhan hardware komputer untuk menjalankan permainan secara optimal.
Di Indonesia The Elder Scrolls V: Skyrim VR bisa dimiliki dengan merogoh kocek cukup dalam, dibanderol seharga Rp 800 ribu.
Keputusan Bethesda buat menghadirkan Skyrim VR di Vive dan Rift cukup menarik mengingat Fallout 4 malah belum tersedia di PlayStation VR. Dan semoga sesudah pekerjaan porting mem-porting ini beres, Bethesda Game Studios akhirnya bisa fokus mengerjakan proyek mereka selanjutnya: The Elder Scrolls VI.