Slide The Blok, Game Puzzle Dengan Tampilan Imut
Adam Ardisasmita - 23 June 2015
Siapa yang tidak tahu Icon Pop Quiz, game fenomenal buatan Indonesia yang sempat merajai Play Store dan Apple Store. Kali ini, gamedeveloper dibalik Icon Pop Quiz yang bernama Alegrium meluncurkan game baru dengan genrepuzzle berjudul Slide The Blok.
Slide The Blok merupakan game berjenis puzzle dengan objektif utama mempertemukan balok-balok yang berpasangan sehingga menjadi satu balok. Balok yang harus dipasangkan ini berwarna merah. Selain balok bewarna merah, terdapat juga balok berwarna lain yang akan menjadi rintangan di dalam game ini.
Walaupun mengambil objek sebuah balok, Alegrium berhasil meracik balok-balok ini menjadi karakter yang lucu dengan ditambahkan ekpsresi dan personifikasi. Hal ini akan menambah keriaan bermain Slide The Blok sembari mencoba menyelesaikan berbagai level yang disediakan.
Untuk menyelesaikan satu level, objektif utamanya adalah membuat balok yang berwarna merah menjadi satu. Caranya adalah dengan menggeser balok ke arah yang kita inginkan. Ketika balok berwarna merah dipertemukan dengan balok berwarna merah juga, maka balok tersebut akan melebur jadi satu.
Info menarik: Truk 'Tembus Pandang' Ini Mengemban Misi Kurangi Angka Kecelakaan Lalu Lintas
Namun kita harus perhatikan juga bahwa di dalam arena akan ada balok lain yang menghalangi jalur kita. Mirip dengan permainan tipe memarkir mobil, kita harus menggeser terlebih dahulu berbagai jenis balok yang menghalangi jalan balok merah untuk bertemu dengan balok merah lainnya.
Ada beberapa mode yang bisa dimainkan di dalam game ini, ada mode relax, mode intense, mode magnet, mode chaos, dan juga ada episode khusus bertema cinta. Tiap mode akan memberikan mekanik dan puzzle yang berbeda sehingga dapat menambah seru permainan.
Di masing-masing mode juga terdapat puluhan hingga ratusan level yang dapat dimainkan. Dijamin kita tidak akan bosan untuk menyelesaikan tantangan di tiap levelnya.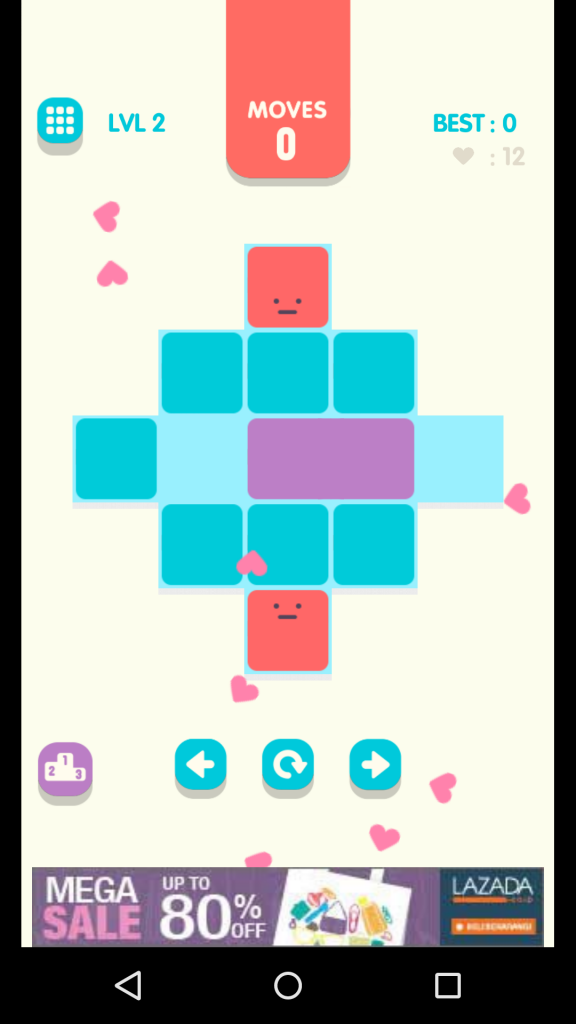 Game dengan tampilan visual yang manis, warna yang menyegarkan, dan desain minimalis yang baik ini sangat layak untuk Anda mainkan. Silahkan unduh di Google Play dan Apple App Store untuk segera memainkan dan menyelesaikan semua level di game Slide The Blok.