Smartphone Gaming ASUS ROG II Bakal Langka karena Virus Corona?
Apakah hal tersebut akan berdampak pada pasar Indonesia?
Dimas Galih W. - 4 February 2020
Saat ini, Tiongkok sedang tertimpa musibah yang cukup dahsyat. Dengan wabah virus Corona yang ada, membuat ribuan orang terjangkiti dan sudah memakan korban jiwa sebanyak ratusan orang. Hal ini tentu saja sangat berdampak pada perekonomian dari negara Tirai Bambu tersebut.
Banyaknya perusahaan dari negara lain yang memproduksi barang-barang elektronik juga terdampak dari wabah virus ini. Hal tersebut dikarenakan perusahaan yang tidak memiliki pabrik bekerja sama dengan perusahaan besar di Tiongkok. Foxconn adalah salah satu pabrik yang ditunjuk oleh banyak perusahaan. Mereka pun, menurut Taiwan News, saat ini juga sudah terkena dampak dari virus Corona karena memiliki beberapa pabrik di daerah Wuhan.
Baru-baru ini, ASUS India mengeluarkan sebuah pernyataan bahwa pasokan persediaan ROG II Phone akan tersendat. Hal tersebut disebabkan oleh sebuah situasi yang tengah berlaku di Asia. Tentu saja, hal yang sedang ramai di Asia adalah virus Corona.
Walaupun begitu, ASUS pun mengatakan bahwa smartphone gaming favorit tersebut akan segera datang kembali. Mereka pun juga bakal memberitahukan kepada para konsumen pada saat hal tersebut sudah bisa dipenuhi.
Di Indonesia, ASUS merakit perangkat ROG II bekerja sama dengan Satnusa. Namun, pabrik yang berlokasi di Batam tersebut hanya merakit perangkatnya saja, bukan memproduksi SoC, RAM, dan lain sebagainya yang menjadi "jeroan" dari sebuah smartphone. Lalu bagaimana dengan ketersediaan perangkatnya? Apakah akan ghoib?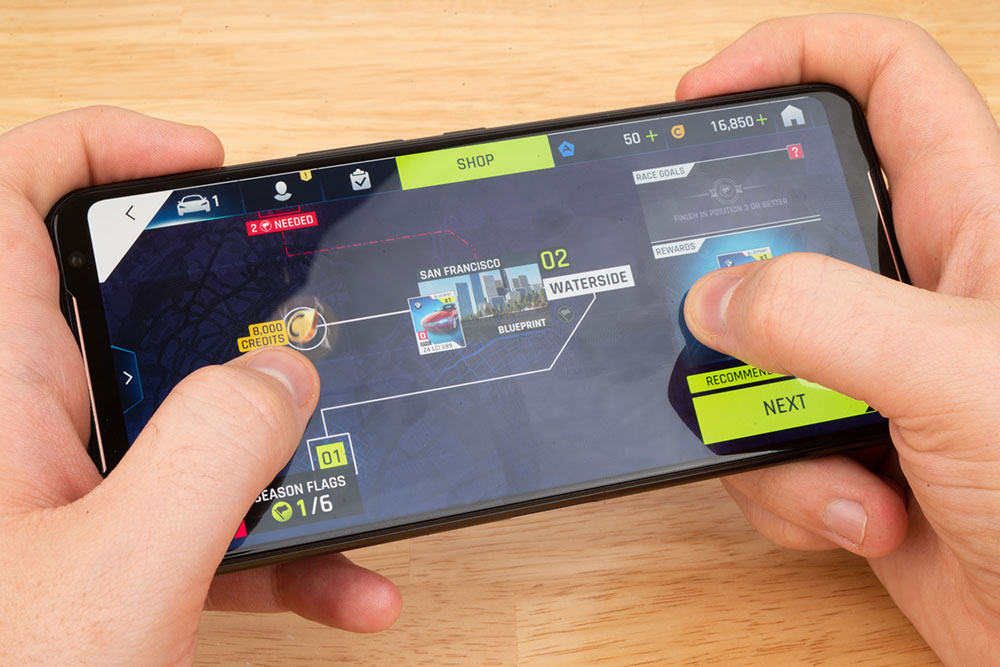 Muhammad Firman, Head of PR and e-Marketing ASUS Indonesia mengatakan bahwa ketersediaan barang di Indonesia sudah cukup aman. Pasalnya, perakitan batch kedua telah selesai dan saat ini sedang didistribusikan ke toko-toko yang bekerja sama dengan ASUS.
"Batch pertama yg 8/128 GB udah habis memang, paling tinggal sedikit kalau ada toko yang masih stok. Batch kedua itu (kebanyakan) yang (varian) 12/512 GB, (walaupun) ada juga yang varian 8/128 GB" ujar Firman saat dihubungi via Whatsapp.
Jadi, bagi yang ingin membeli smartphone gaming dari ASUS ini, tidak perlu khawatir kehabisan barang. Walaupun begitu, belum tahu sampai kapan ASUS akan memproduksi batch ketiga saat yang kedua ini habis di pasaran. Semoga saja, wabah virus Corona ini cepat selesai.
Sumber: GSMArena
Are you sure to continue this transaction?
processing your transaction....