Gadget
Sony Pamerkan Permainan Air Hockey Versi Augmented Reality
Tanpa smartphone atau AR headset, Anda tinggal bermain seperti biasa, hanya saja yang dipukul adalah puck virtual
Augmented reality tidak selamanya harus melibatkan kamera smartphone atau gadget yang dikenakan di wajah. Sony membuktikannya lewat sebuah permainan bernama A(i)R Hockey yang dipamerkan di event SXSW 2018.
Konsep dasarnya mirip seperti permainan air hockey standar yang biasa Anda jumpai di mall-mall. Pemain masih memegang semacam gagang fisik, kemudian di meja juga masih ada sebuah hockey puck fisik. Yang berbeda, mejanya bundar, permainannya melibatkan tiga orang, dan sepanjang permainan bakal terasa kacau-balau berkat seabrek hockey puck virtual yang muncul di atas meja.
Mixing air hockey and augmented reality creates a game like you've never played before. #SXSW#SonyatSXSWhttps://t.co/CVZ1GXoxi5pic.twitter.com/5zlWER0eLh

— Sony (@Sony) March 11, 2018
Di sinilah letak kecanggihannya. Sony memanfaatkan dua sensor IMX382 (biasa digunakan untuk mewujudkan sistem kemudi otomatis pada mobil, dengan kemampuan tracking secepat 1.000 frame per detik) untuk membaca pergerakan objek di atas meja. Satu sensor di atas bertugas memantau pergerakan puck, satu di bawah untuk pergerakan tangan pemain beserta gagangnya.
Puck virtual-nya sendiri berasal dari sebuah proyektor yang dipasang di atas meja. Bukan sekadar memproyeksikan, perangkat turut dibekali algoritma prediktif agar mampu memproyeksikan gambar puck virtual sesuai dengan pergerakan objek-objek lain di atas meja.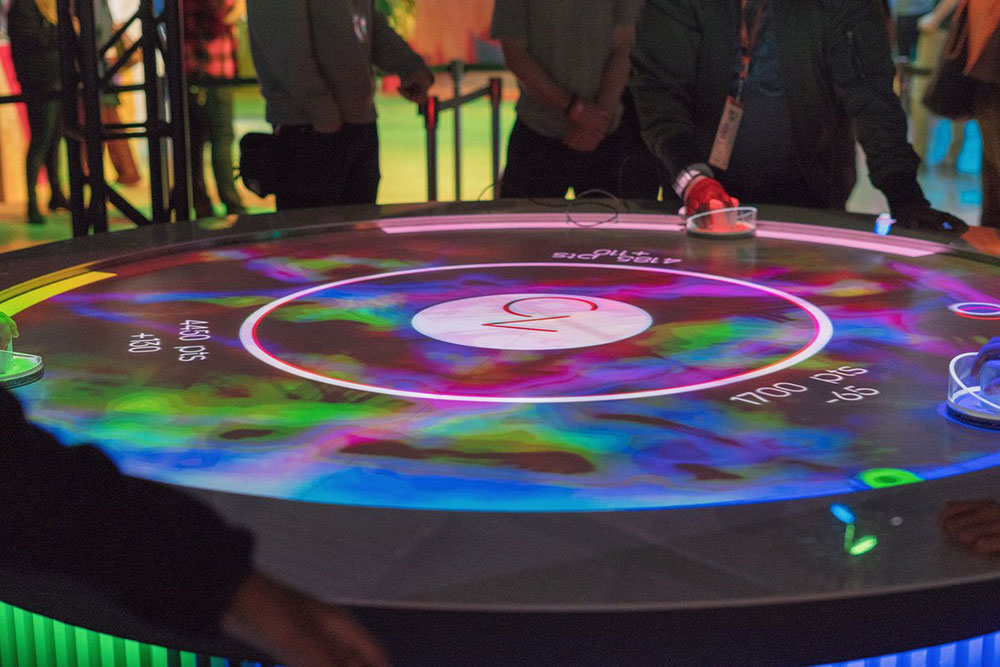 Kombinasi sensor dan proyektor tersebut membuat pemain merasa seperti bermain air hockey sungguhan, meski sebenarnya mereka hanya 'memukul angin'. Agar lebih realistis lagi, Sony tidak lupa menyematkan haptic feedback agar pemain bisa merasakan sensasi seperti memukul puck sungguhan.
Sony memang tidak punya rencana untuk mengomersialkan A(i)R Hockey – meski saya yakin bakal sangat populer andai ditempatkan di suatu arcade center atau sejenisnya. Namun setidaknya inovasi semacam ini bisa mematahkan anggapan bahwa AR baru benar-benar bisa terealisasi lewat sebuah AR headset atau glasses.
Are you sure to continue this transaction?
processing your transaction....