Sony Siapkan OS Baru dengan Tampilan Seperti Stock Android
Glenn Kaonang - 24 July 2015
Sejak perilisan smartphone perdananya, Sony selalu menyematkan UI khusus di atas sistem operasi Android yang dijalankan. Namun berbeda dari vendor-vendor lainnya, UI milik Sony sebenarnya tidak terlalu mengubah tampilan secara drastis. Hanya saja, sebagian orang masih tetap lebih suka dengan tampilan Android 'murni' seperti yang dibawa perangkat Nexus.
Sebelum-sebelum ini, kita sudah menjumpai sejumlah smartphone dari Samsung dan HTC yang mengemas OS Android 'murni' dengan label khusus "Google Play Edition". Sony rupanya juga ingin mengambil langkah serupa, namun ketimbang bekerja sama dengan Google langsung, mereka lebih memilih berinisiatif sendiri.
Mereka pun memperkenalkan proyek baru bernama Sony's Concept for Android, yang sejatinya merupakan sistem operasi baru dengan Android 5.1 Lollipop sebagai 'teladannya'. Tampilannya kini hampir identik dengan OS Android Lollipop yang dijalankan perangkat Nexus, dengan sejumlah fitur dan aplikasi tambahan dari Sony, seperti kamera dan Xperia Lounge.
Info menarik: Sony Xperia Z5 Dikabarkan Meluncur September dengan Peningkatan Signifikan
Bagaimana cara mendapatkannya? Well, Anda harus jadi penduduk Swedia terlebih dahulu, karena Sony baru melangsungkan proyeknya ini di negara tersebut. Sebanyak 500 pengguna Xperia Z3 di sana akan mendapat kesempatan untuk menjajal sistem operasi Sony's Concept for Android ini.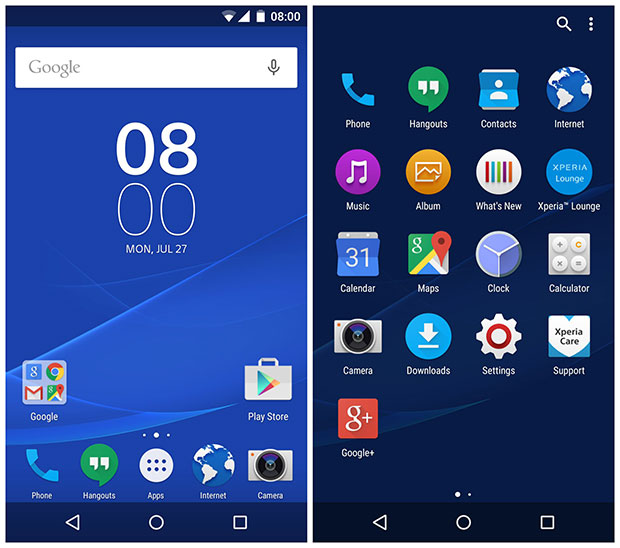 Namun selain membawa tampilan baru yang sangat mirip dengan stock Android, proyek Sony's Concept for Android ini sebenarnya juga dimanfaatkan untuk mengumpulkan masukan dari para pengguna terkait apa yang mereka suka dan tidak suka. Pengujian ini akan berlangsung mulai 27 Juli sampai dengan 13 September mendatang.
Tujuan akhirnya, Sony berharap agar mereka bisa meluncurkan versi terkini Android lebih cepat ketimbang sebelumnya. Seperti yang kita ketahui, selain pengguna Nexus, pengguna perangkat lain biasanya harus menunggu cukup lama sebelum kebagian update OS baru.
Sumber: Sony Mobile dan The Verge.
Are you sure to continue this transaction?
processing your transaction....