Sony Singkap Info Waktu Peluncuran dan Harga PlayStation VR
Hingga hari ini, terhitung ada 230 developer yang sedang membangun kontennya.
Yoga Wisesa - 17 March 2016
Berbicara virtual reality, trio Oculus Rift, HTC Vive dan Sony PlayStation VR akan selalu disebut. Rahasia mengenai Rift serta Vive sudah disingkap berminggu-minggu silam, dan sejak saat itu perhatian gamer tertuju pada PSVR. Beberapa jam lalu, CEO Sony Computer Entertainment Andrew House akhirnya menyingkap informasi penting yang begitu dinanti-nanti.
Bertepatan dengan berlangsungnya GDC 2016, House mengumumkan harga serta waktu perilisan PlayStation VR. Sesuai janji produsen, device ini dibanderol seharga 'console baru', yaitu US$ 400. Artinya ia merupakan alternatif lebih murah, dan lebih mudah khususnya buat para pemilik PlayStation 4 karena head-mounted display kompatibel langsung ke console itu. PSVR rencananya akan meluncur pada bulan Oktober 2016 nanti.
Secara tertulis, sang CEO turut menyampaikan upaya Sony mengembangkan ekosistemnya. Sampai hari ini, terhitung ada 230 developer yang sedang membangun konten PlayStation VR. Mereka terdiri dari tim independen sampai studio-studio besar di bawah publisher raksasa. House memperkirakan, akan tersedia 50 permainan mendampingi pelepasan PSVR ke publik hingga akhir 2016.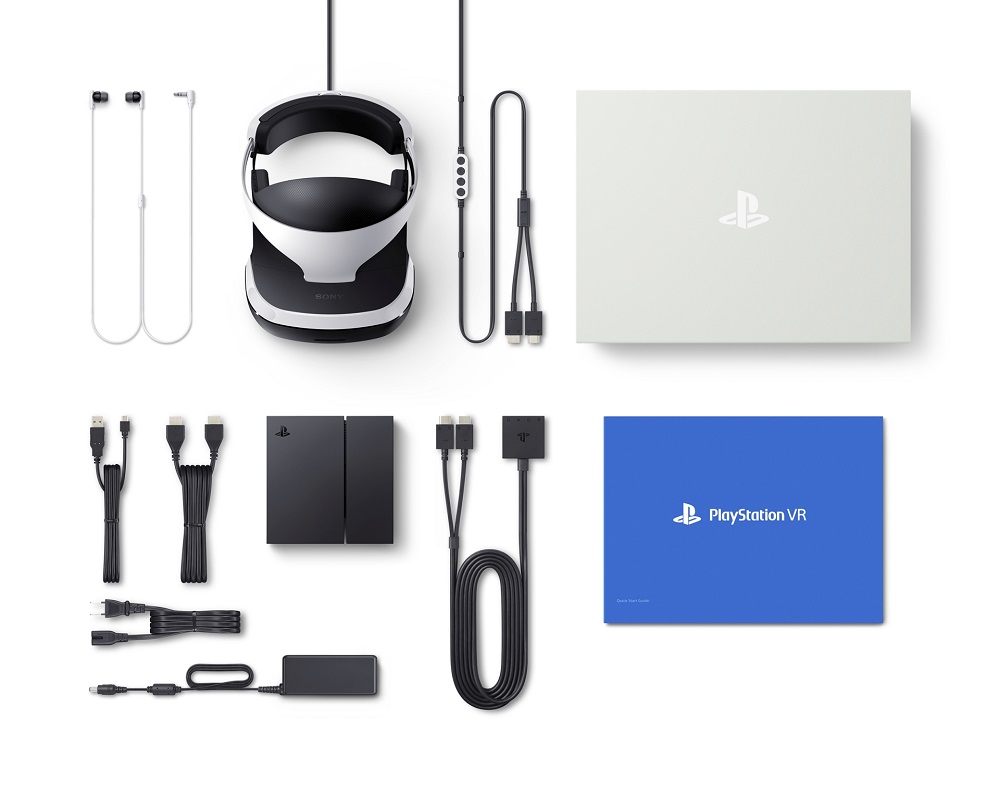 Kapabilitas PlayStation VR juga dijanjikan tidak terpatok di satu titik. Fiturnya akan bertambah seiring update, dan Sony turut membayangkan genre-genre permainan baru yang hanya mungkin tercipta berkat virtual reality. Tapi aspek paling menarik dari PSVR terletak pada kemudahan konsumen untuk memilikinya. Menakar dari perhitungan kasar, harga headset plus PS4 setara dengan Vive tanpa PC pendukung. Namun benarkah penawaran Sony semanis ini?
Ternyata tidak. Selepas presentasi GDC mereka, Sony baru memberi tahu bahwa agar PlayStation VR dapat kompatibel ke PlayStation 4, kita harus melengkapinya dengan PS Camera. Bukan itu saja, tampaknya kita memerlukan periferal PlayStation Move untuk menikmati mayoritas game di sana. Di toko retail global, Camera dijajakan di kisaran US$ 60, lalu Anda perlu mengeluarkan US$ 50 lagi buat sebuah Move.
Jika dijumlahkan semua (belum disesuaikan ke Rupiah, dan anggap saja Anda belum mempunyai PS4), pengalaman virtual reality di console Sony itu menuntut biaya antara US$ 800-850. Dan kini kita tiba pada pertanyaan terbesarnya: apakah sepadan?
Sony Japan Studio berencana membundel PSVR dengan The PlayRoom VR, bisa diunduh gratis dari Store, berisi enam game yang dapat dinikmati bersama kawan-kawan dan keluarga. Selain itu, sejumlah permainan blockbuster juga akan kompatibel secara penuh ke device: Battlezone, Gran Turismo Sport, Until Dawn: Rush of Blood, Final Fantasy XIV, The London Heist sampai Eve: Valkyrie. Judul-judul tersebut memastikan PSVR tak kalah saing dari Rift maupun Vive.
Menariknya lagi, via Twitter, Sony mengonfirmasi bahwa Star Wars Battlefront juga akan hadir di PlayStation VR - setelah kemunculan trailer bocor berjudul Trials on Tatooine VR di YouTube awal minggu ini.
Sumber: Blog PlayStation. Tambahan: Kotaku.
Are you sure to continue this transaction?
processing your transaction....