Gadget
Sony Singkap PlayStation 4 Pro Edisi Terbatas God of War
Kabaarnya, proses desain unit ini sangat memakan waktu karena Sony ingin hasilnya betul-betul memuaskan.
Sony memang selalu sigap dalam menyambut kehadiran game-game potensial. Terlepas dari apakah judul tersebut diterbitkan oleh mereka atau tidak, Sony cukup sering memperkenalkan console edisi terbatas - misalnya Star Wars: Battlefront, Call of Duty: WWII hingga Gran Turismo Sport. Menariknya, permainan God of War mendapatkan perlakuan sedikit lebih istimewa.
Tanpa menghitung versi remaster, God of War (2018) merupakan permainan pertama di seri ini yang dihadirkan buat PlayStation 4. Meskipun diramu sebagai penerus God of War 3, SIE Santa Monica Studio memutuskan untuk menghilangkan angka '4' di judulnya agar permainan lebih mudah merangkul penggemar baru.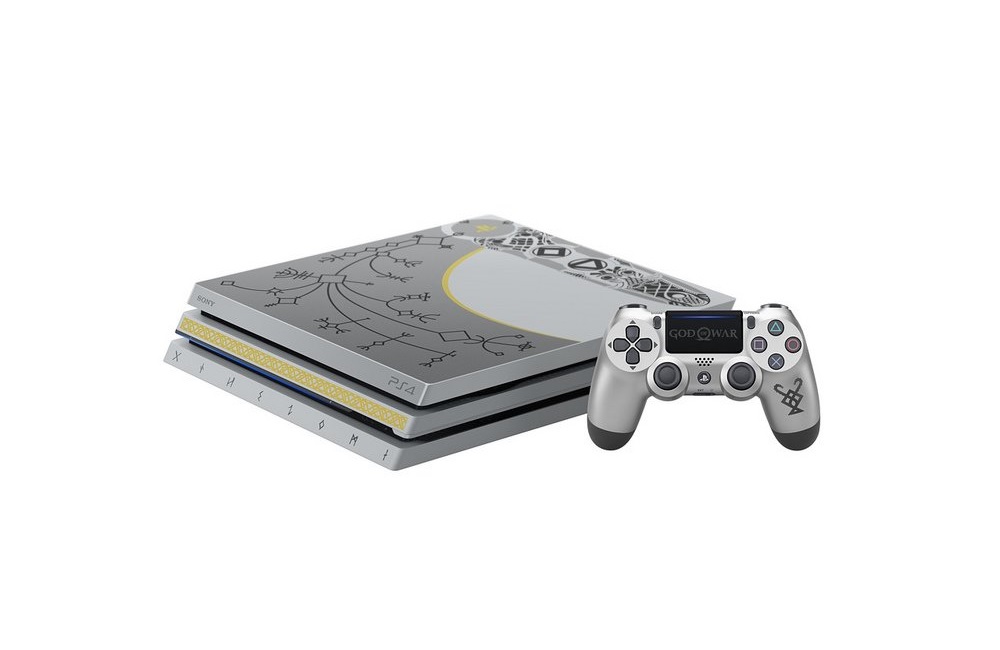 God of War rencananya akan meluncur secara eksklusif di PS4 pada tanggal 20 April 2018. Dan bersamaan dengan pelepasannya, Sony juga akan merilis  PlayStation 4 Pro edisi terbatas God of War. Berbeda dari versi bundel biasa, tema permainan juga diterapkan secara apik di desain console, sehingga 'God of War Limited Edition PS4 Pro' layak dijadikan barang koleksi para penggemar berat seri ini.
Dirancang secara kolaboratif oleh Sony Interactive Entertainment dan SIE Santa Monica Studio, PlayStation 4 Pro edisi spesial ini mengadopsi penampilan Kapak Leviathan milik Kratos. Rune-rune khas Norse dibubuhkan pada tubuh berwarna abu-abu, yang dihias pula oleh garis serta pola emas. Kabarnya, proses perancangannya sangat memakan waktu karena kedua tim ingin hasilnya betul-betul memuaskan.
Simbol-simbol yang ada console bukan sekadar pemanis penampilan. Mereka mempunyai makna: Ilustrasi di sisi atas merepresentasikan skill tree kapak (cara meng-upgrade-nya ialah dengan membubuhkan batu permata), lalu rune di sana mewakilkan salah satu alam yang ada dalam permainan. Branding God of War sendiri diimplementasikan secara 'halus'.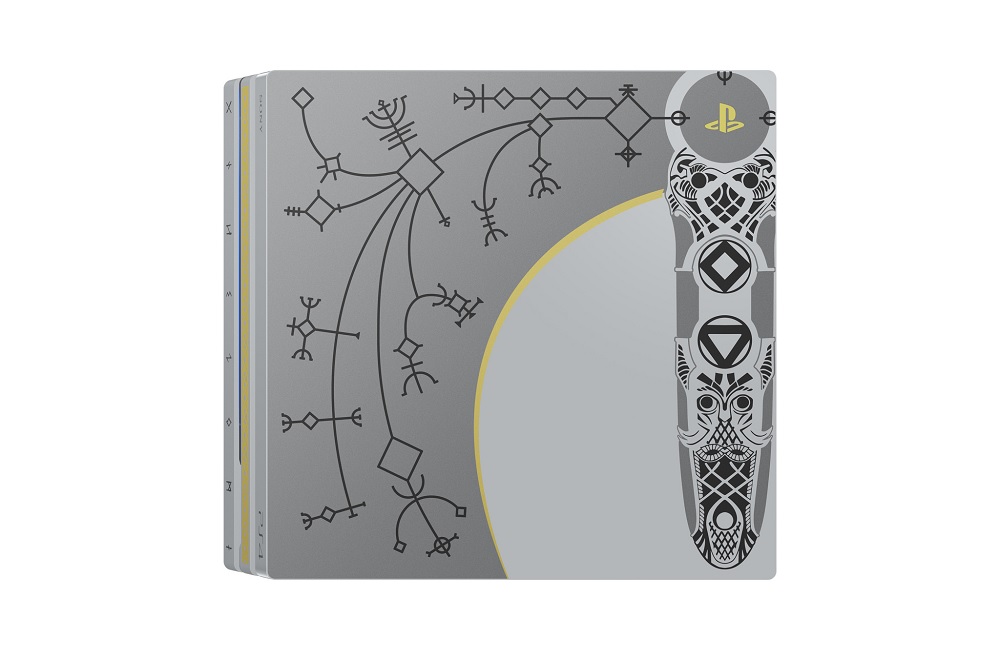 Skema warna abu-abu serupa turut diterapkan di unit DualShock 4-nya, yang turut didandani dengan logo permainan di grip sebelah kanan, serta teks God of War pada bagian touchpad. Unit controller juga bisa dibeli secara terpisah jika Anda tidak punya niat untuk membeli PS4 Pro.
Saat artikel ini ditulis, Sony belum memberi tahu harga dari God of War Limited Edition PS4 Pro serta DualShock 4 versi spesialnya. Seperti PlayStation 4 Pro biasa, produsen menjanjikan grafis beresolusi 2160p serta kesiapan dalam mendukung fitur HDR.
PlayStation 4 Pro edisi God of War ini sempurna jika Anda kebetulan belum memiliki console Sony tersebut. Namun perlu diingat bahwa agar dapat menikmati resolusi 4K plus HDR, pastikan layar televisi Anda sudah menunjangnya. Seandainya belum, maka PS4 standar adalah pilihan terbaik.
Are you sure to continue this transaction?
processing your transaction....