Sony Umumkan Generasi Baru PS VR untuk PS5
Juga akan rilis lebih banyak lagi judul game eksklusifnya untuk PC
Glenn Kaonang - 24 February 2021
Eksistensi PlayStation 5 mungkin membuat kita lupa akan keberadaan PlayStation VR. Namun ternyata Sony sama sekali belum lupa dengan sistem virtual reality besutannya tersebut. Malahan, Sony sedang sibuk mengembangkan sistem VR baru untuk menemani PS5 nantinya.
Sony memang belum punya banyak detail mengenainya, dan seperti apa wujudnya juga belum ada yang tahu. Terlepas dari itu, Sony mengklaim bahwa PS VR generasi baru ini bakal menghadirkan lompatan yang signifikan dari segi performa maupun elemen-elemen interaktifnya.
Lewat sebuah blog post, Sony juga sempat menyinggung soal peningkatan resolusi maupun field of view. Kinerja tracking dan kontrol yang lebih baik juga menjadi prioritas. Singkat cerita, yang bakal dirombak bukan hanya unit headset-nya saja, tapi juga unit controller-nya, yang disebut bakal meminjam sejumlah fitur unggulan milik controller DualSense. Semoga saja yang dimaksud adalah adaptive trigger dan haptic feedback.
Aspek kenyamanan dan kemudahan penggunaan pun turut mendapat perhatian khusus. Menurut Sony, headset PS VR baru ini hanya membutuhkan satu kabel saja untuk menyambung ke PS5, dan mereka memastikan bahwa ini tidak akan berdampak buruk pada kualitas visual yang disajikan.
Untuk jadwal rilisnya, Sony memastikan bahwa PS VR generasi baru ini tidak akan hadir di tahun 2021. Kendati demikian, CEO Sony Interactive Entertainment, Jim Ryan, sempat bilang bahwa mereka akan segera merilis development kit dalam waktu dekat. Harapannya mungkin supaya ketika perangkatnya telah siap untuk diungkap ke publik, Sony sudah punya beberapa game VR untuk didemonstrasikan bersamanya.
Bakal ada lebih banyak lagi game PS yang dirilis di PC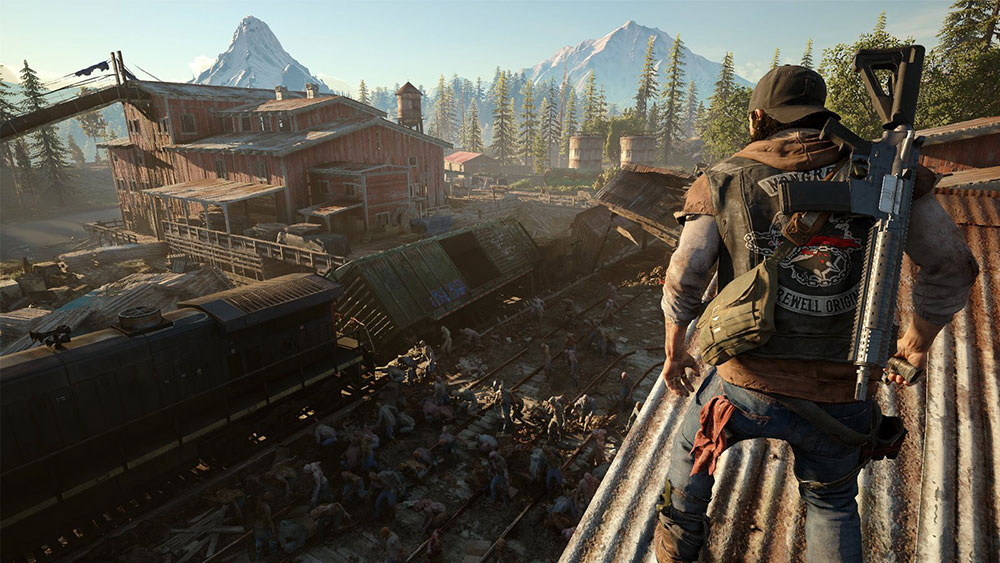 Dalam wawancaranya bersama GQ, Jim Ryan juga sempat membeberkan sejumlah detail lain yang tidak kalah menarik. Utamanya adalah rencana Sony untuk merilis lebih banyak lagi judul game eksklusif mereka di PC. Seperti yang kita tahu, tahun lalu Sony sudah membuat kejutan dengan merilis Horizon Zero Dawn di PC.
Judul eksklusif berikutnya yang akan menyusul jejak Horizon Zero Dawn adalah Days Gone, dengan estimasi jadwal rilis di musim semi. Ketika ditanya apa alasan Sony menerapkan strategi baru ini, Jim bilang bahwa mereka ingin meraup untung lebih banyak dari penjualan game, terlebih karena ongkos pembuatan game itu sendiri terus naik dari waktu ke waktu.
Days Gone baru satu dari beberapa game yang sudah direncanakan, dan mudah sekali bagi para gamer PC seperti saya untuk membayangkan judul-judul macam Marvel's Spider-Man, God of War, The Last of Us, maupun seri Uncharted sebagai kandidat-kandidat selanjutnya yang bakal hadir di PC. Kalaupun masih harus menunggu lebih lama lagi, saya bersedia.
Sumber: PlayStation Blog. Gambar header: Depositphotos.com.