SoundBar Samsung Q90R Resmi Beredar di Indonesia
Soundbar untuk pengguna premium hadir di Indonesia
Dimas Galih W. - 2 August 2019
Pasar Soundbar ternyata menjadi lebih ramai di Indonesia. Hal ini juga dikarenakan banyaknya layanan streaming yang mulai disukai oleh banyak konsumen. Hal ini membuat Samsung meluncurkan satu lagi Soundbar di Indonesia yang dilaksanakan pada tanggal 31 Juli 2019 bertempat di Hotel Dharmawangsa.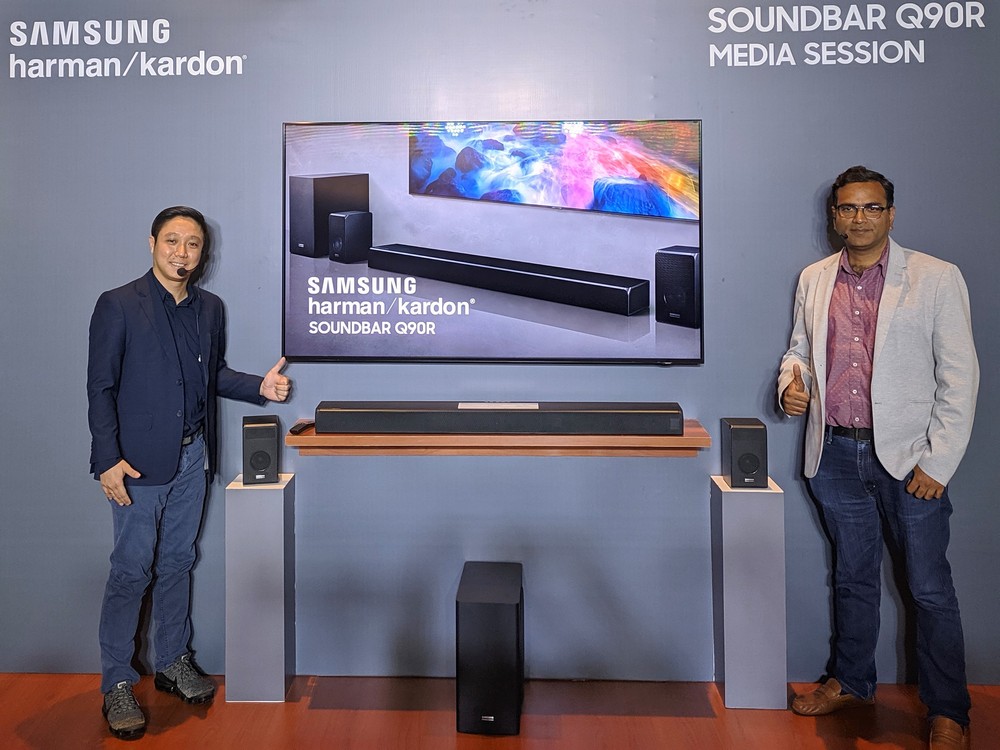 Soundbar Q90R menggunakan setting 7.1.4. Hal itu berarti ada tujuh speaker yang mengarah ke arah penontonnya, satu buah sub woofer, dan empat speaker yang ditembakkan ke arah langit-langit dan dipantulkan kembali ke arah penonton. Hal ini akan membuat suara akan ada dari depan, kiri dan kanan, serta atas.
Liem Kwok Cek, selaku AV Product Marketing Manager, mengatakan bahwa Q90R merupakan Soundbar pertama dari Samsung yang menggunakan Dolby Atmos yang sebenarnya. Sebelumnya, beliau mengatakan bahwa Samsung Soundbar menggunakan virtual Dolby Atmos. Hal tersebut tentu berkaitan dengan arah dari setiap speaker yang ada di Q90R.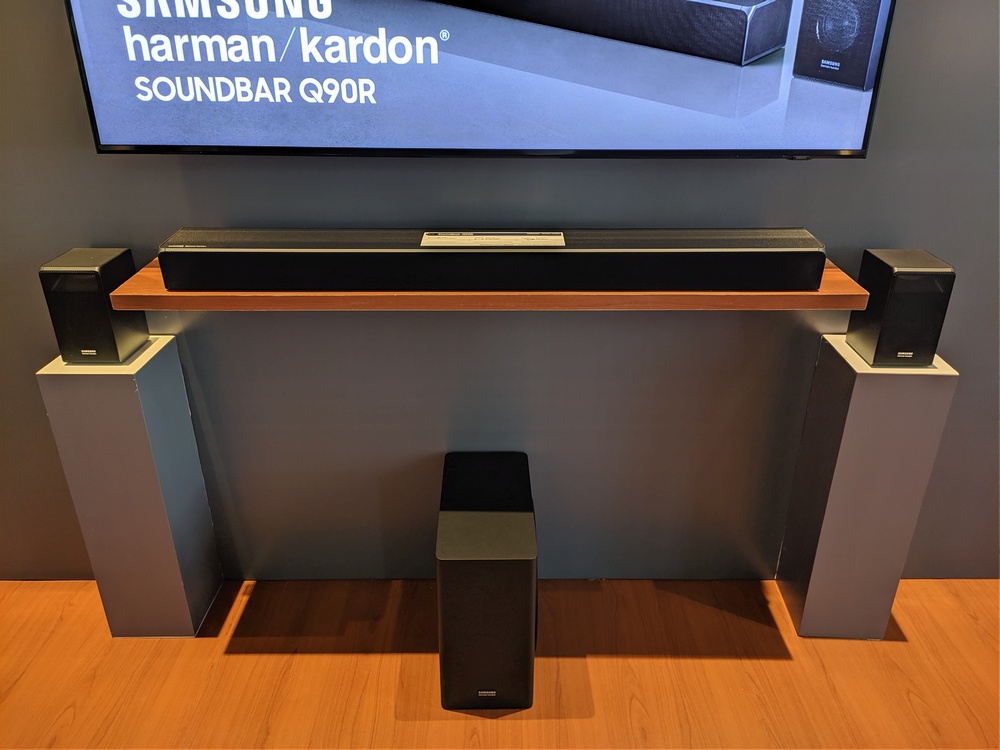 Dibandingkan dengan soundbar yang dikeluarkan tahun 2018 lalu, Q90R memiliki dua perbedaan. Yang pertama adalah Adaptive Sound yang akan mendeteksi konten yang sedang dimainkan, seperti video, musik, atau bermain game. Yang kedua adalah Game Pro Mode yang akan meningkatkan pengalaman dalam memainkan game dengan suara.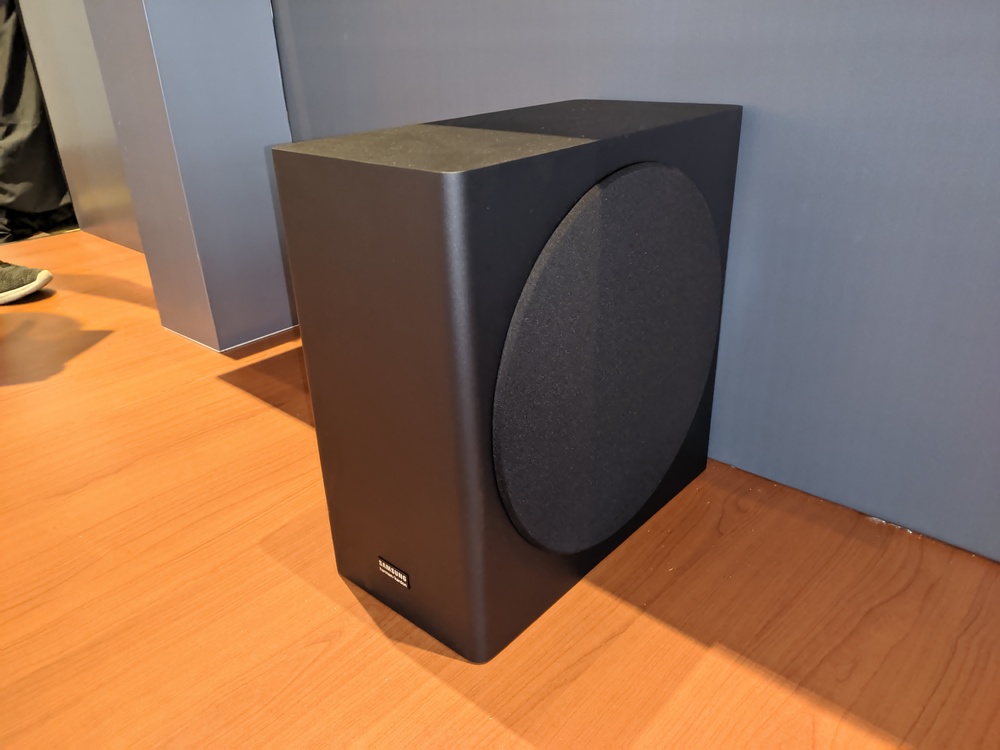 Samsung Harman Kardon Soundbar Q90R turut didukung aplikasi SmartThings dan Bixby, membuatnya lebih mudah dioperasikan dan dikoneksikan dengan perangkat lain.
SoundBar Samsung Q90R masuk ke dalam kelas premium dan akan tersedia mulai Agustus 2019 dengan harga Rp. 24.999.000,-.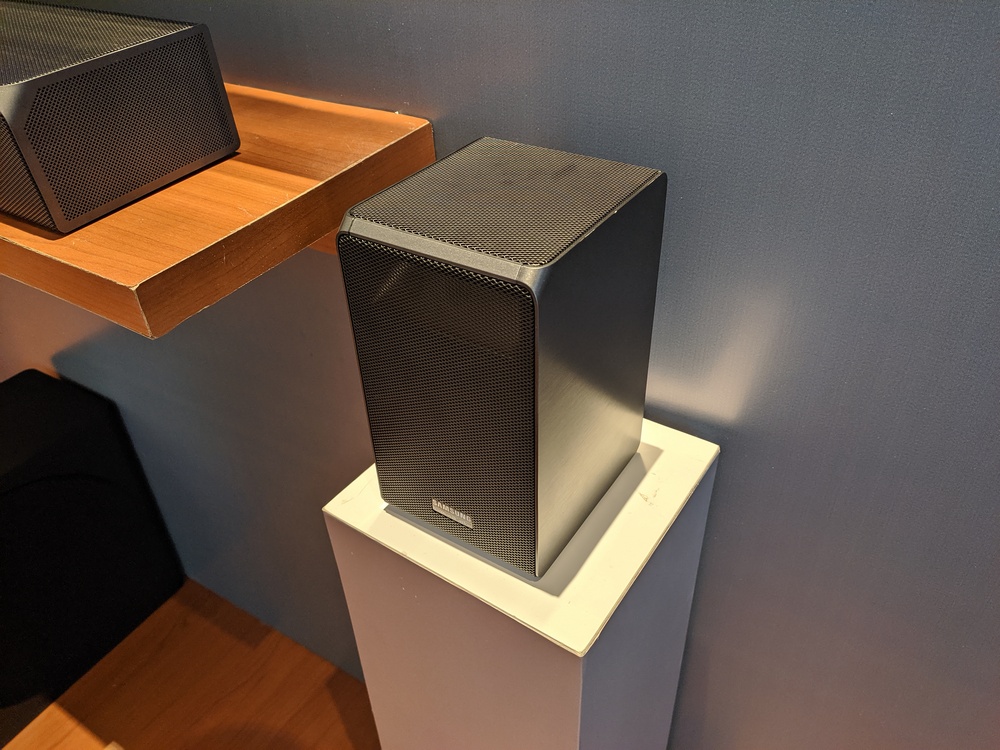 Uji coba: Suara 360 derajat
Tidak lengkap rasanya kalau datang ke sebuah acara peluncuran speaker tanpa mencobanya. Saya pun masuk dua kali dalam uji pengalaman kali ini karena ingin benar-benar mendengarkan sebagus apa Q90R dibandingkan dengan yang Samsung keluarkan tahun lalu.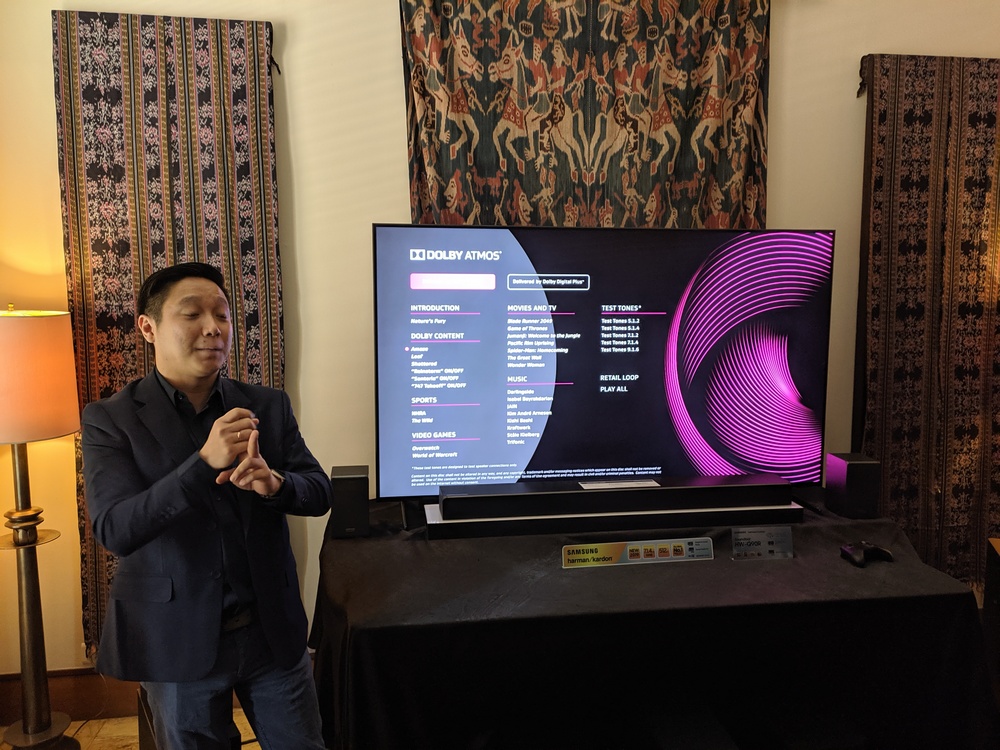 Dengan ditemani oleh bapak Liem, saya pun duduk pada posisi tepat ditengah-tengah set yang ada. Di bagian depan ada TV, Soundbar, Woofer, dan dua side speaker. Di bagian belakang pada ujung kanan dan kiri, ada lagi dua side speaker. Beberapa contoh film dan audio pun diperdengarkan.
Bapak Liem mengatakan bahwa tanpa side and firing speaker, penonton akan disajikan suara seperti disemprot dari depan. Benar, suara memang hanya datang dari sisi depan walaupun terdengar cukup jernih dan bagus. Akan tetapi pada saat Dolby Atmos aktif dengan side and firing speaker dinyalakan, saya memang terasa ada ditengah setiap adegan.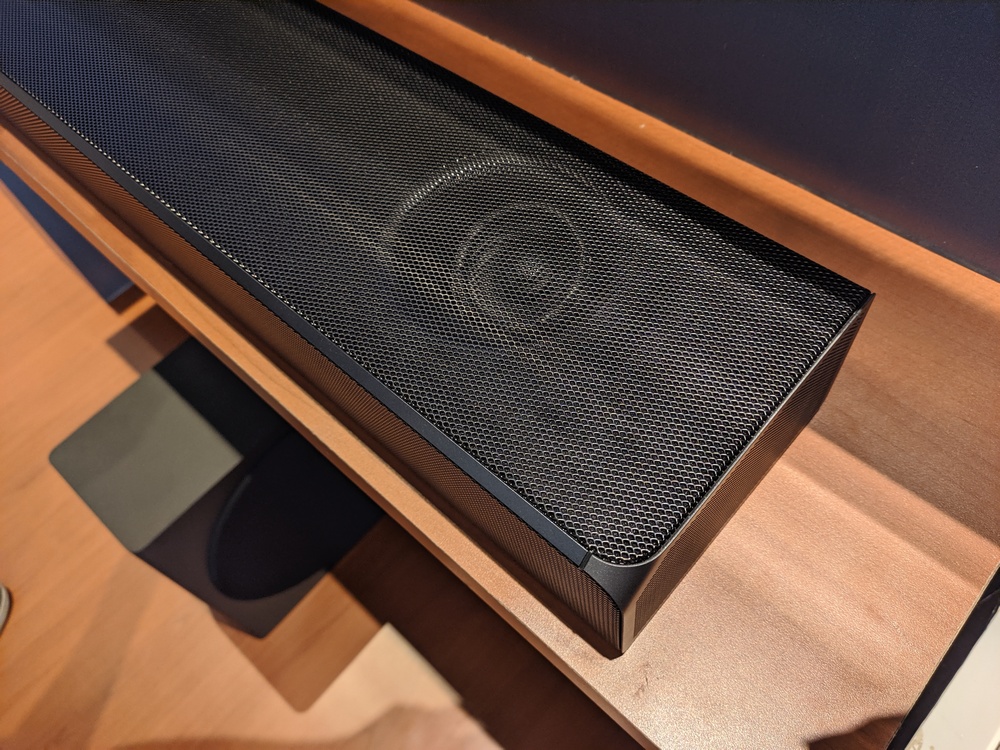 Apalagi saat mendengarkan demo suara hujan. Saya merasa benar-benar berada ditengah hutan yang sedang hujan lebat. Tentunya, tanpa ada air yang membasahi badan saya :). Hal ini membuat saya merasa seperti berada di sebuah bioskop mini.
Hal yang masih cukup kurang adalah pada saat mencoba Game Mode Pro. Ada kemungkinan, demo game yang digunakan tidak menggunakan Dolby Atmos sehingga suaranya terdengar sama di semua speaker. Walaupun begitu, jika hal ini diimplementasikan langsung dengan game console, tentu saja bakal meningkatkan pengalaman bermain!