Spectacles 3 Resmi Dirilis, Unggulkan Sepasang Kamera Demi Mewujudkan Kapabilitas AR
Satu kamera untuk mengambil gambar dan video, satu lagi untuk merekam informasi depth
Glenn Kaonang - 14 August 2019
Rumor mengenai Spectacles generasi ketiga yang sempat beredar rupanya benar. Snap baru saja menyingkap kacamata pintar versi terbarunya, dan jika dibandingkan dengan versi sebelumnya, Spectacles 3 membawa penyempurnaan yang cukup signifikan.
Yang paling utama, versi terbarunya kini mengemas dua kamera sekaligus. Satu untuk mengambil gambar dan video, satu lagi untuk merekam informasi depth, persis seperti yang dirumorkan sebelumnya. Kehadiran kamera kedua ini secara langsung mewujudkan kapabilitas AR pada Spectacles 3.
Selain filter AR dan 3D Lens, kapabilitas AR-nya turut mencakup 3D Snap, yakni foto dengan efek tiga dimensi yang seakan-akan bisa tampak berbeda jika dilihat dari sudut yang berbeda pula. Ke depannya, Snap bakal mempersilakan para developer untuk merancang beragam efek depth demi memaksimalkan kamera ganda milik Spectacles 3.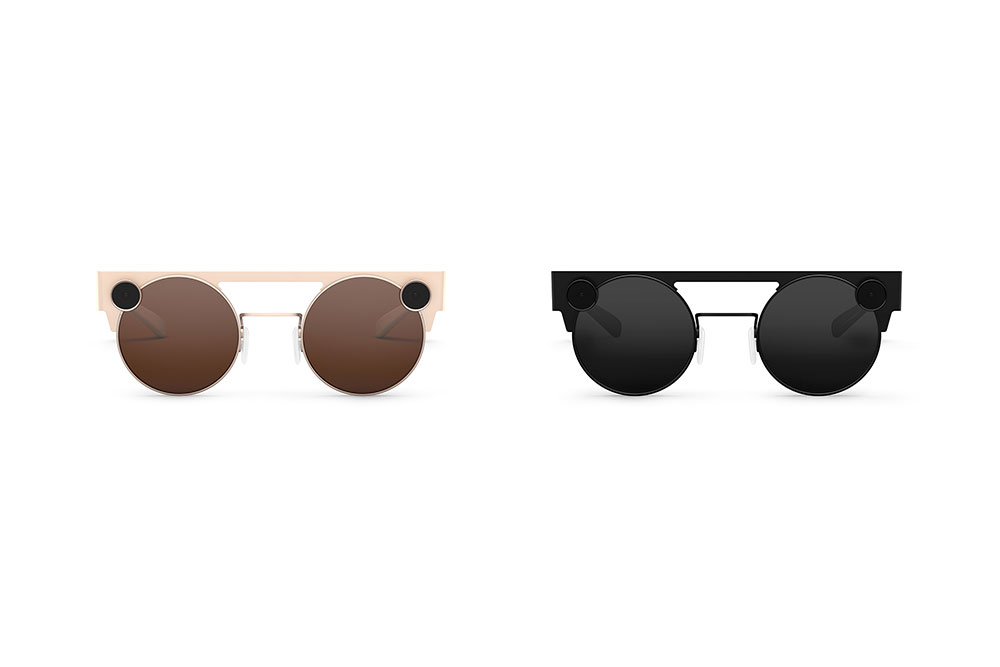 Dari segi estetika, Spectacles 3 terkesan lebih elegan ketimbang dua pendahulunya, dengan frame yang terbuat dari bahan stainless steel. Sayang bentuk lensa yang tersedia cuma satu, tidak seperti varian Veronica dan Nico pada Spectacles 2. Bisa jadi Snap masih menyimpan variasi style Spectacles 3 untuk lain waktu.
Yang tidak berubah adalah cara mengoperasikannya. Sama seperti sebelumnya, Spectacles 3 siap memotret atau merekam video dengan satu klik tombol pada tangkai sebelah kanannya, dan lampu indikator akan menyala saat perekaman sedang berlangsung. Juga belum dibenahi adalah kekurangan terbesarnya: foto dan video yang diambil menggunakan Spectacles 3 masih harus disinkronisasikan ke akun Snapchat secara manual.
Fotonya sendiri disimpan dalam resolusi 1642 x 1642 pixel, sedangkan videonya dalam resolusi 1216 x 1216 pixel. Dalam paket penjualan Spectacles 3, Snap turut menyertakan perangkat sejenis Google Cardboard sehingga pengguna dapat menyelipkan ponsel dan menikmati koleksi 3D Snap-nya secara lebih ideal.
Berbekal storage internal sebesar 4 GB, Spectacles 3 dapat menyimpan hingga 100 video atau 1.200 foto. Urusan baterai, satu kali charge diperkirakan cukup untuk mengambil sekitar 70 video atau lebih dari 200 foto. Charging-nya sendiri mengandalkan sejenis pouch berbahan kulit, yang sendirinya dapat diisi ulang via sambungan USB-C.
Rencananya, Spectacles 3 bakal dipasarkan mulai bulan November mendatang dalam jumlah yang agak terbatas. Harganya pun melambung drastis menjadi $380 (bandingkan dengan Spectacles 2 yang cuma $150), sedangkan warna yang tersedia ada dua: Carbon (hitam) dan Mineral (mirip rose gold).
Sumber: The Verge.
Are you sure to continue this transaction?
processing your transaction....