(Speed Review) Beoplay M5, Desain Menyenangkan Berpadu Suara yang Merdu
Selain suara yang baik juga cocok untuk ditempatkan sebagai bagian dari interior
Wiku Baskoro - 12 February 2018
Mendengar nama brand Bang and Olufsen setidaknya ada beberapa hal yang melintas dikepala saya. Salah satunya adalah brand audio premium. Kesan itu saya dapatkan di perangkat speaker Beoplay M5.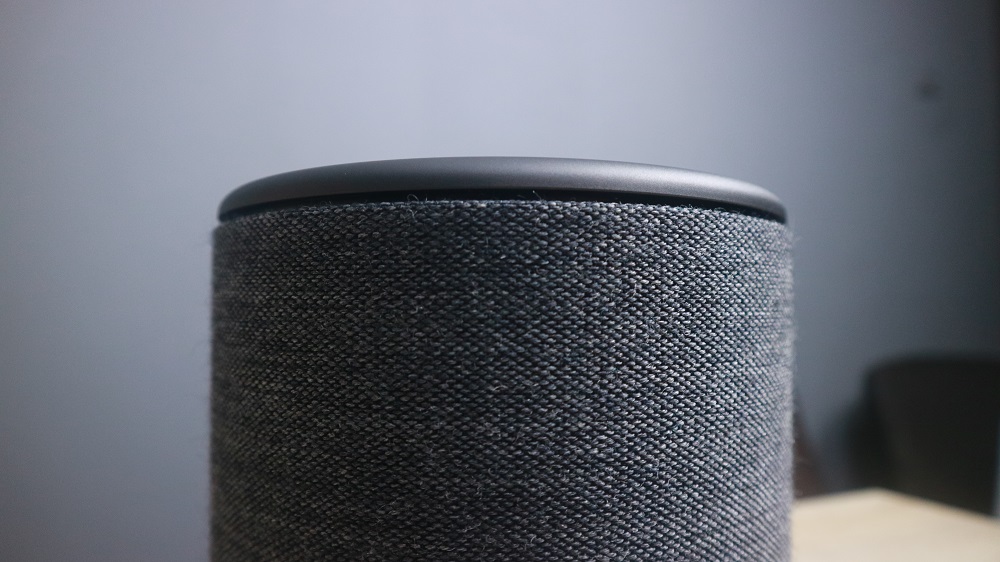 Hadir dengan desain minimalis dengan bahan luar fabric, kesan premium langsung terasa. Bang and Olufsen juga dikenal dengan desain perangkat mereka yang keren. Meski bentuknya agak pasaran untuk speaker yang ditempatkan diruangan, Beoplay M5 hadir dengan beberapa detail yang tetap membawa kesan keren yang kerap hadir di perangkat Bang and Olufsen.
Sembilan puluh lima persen body luar perangkat ini diisi oleh bahan fabric yang menjadi bagian utama alias speaker perangkat. Bagian atas hadir dengan bahan aluminium yang juga memiliki beberapa fungsi. Dengan menekannya Anda bisa pause dan play musik yang sedang diputar, lalu menggeser 15 persen bentuk bulat piringan ini akan menaikkan atau menurunkan volume.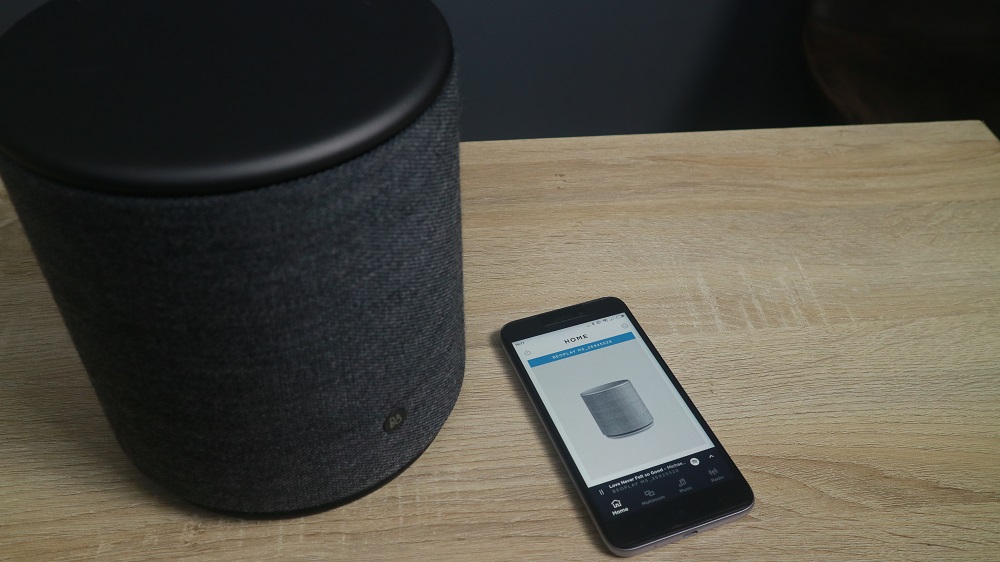 Untuk terkoneksi dengan perangkat ini bisa melalui aplikasi resmi dari Bang and Olufsen. Dengan aplikasi ini, koneksi yang didapatkan bisa lebih deep, termasuk beberapa layanan yang pemutar musik yang telah terintegerasi seperti Deezer. Untuk layanan lain seperti Spotify, bisa menggunakan metode Spotify Connect. Perangkat ini juga telah memiliki built in Chromecast untuk koneksi antar perangkat Bang and Olufsen.
Untuk suara sendiri Beoplay M5 menurut saya bisa dibilang cocok untuk digunakan sebagai speaker ruang tengah atau ruang keluarga. Fitur 360 sound-nya memungkinkan pengguna untuk menikmati suara dari semua sisi. Selain itu, di aplikasinya, speaker ini juga memiliki fitur pengaturan untuk penempatan posisi speaker, apakah di belakangnya tertutup (dinding), di tengah atau akan diletakkan di pojok. Dimanapun Anda menempatkan speaker ini, Anda bisa menikmati suaranya dengan baik. Meski demikian, dari pengalaman saya mencobanya, suara terbarik (bass, mid, high) akan lebih terasa detail dari depan atau bagian utama speaker.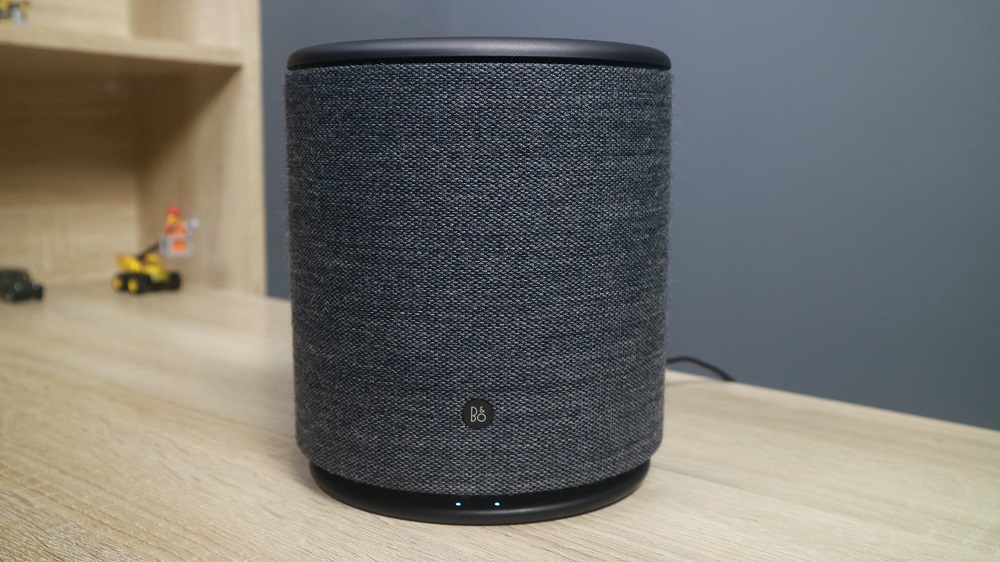 Terkoneksi secara wireless, namun Beoplay M5 tidak memiliki baterai, jadi Anda harus mencolokkan perangkat ini ke daya listrik untuk bisa digunakan. Konsep speaker ini sendiri memang untuk menyatu dengan ruangan jadi bukan untuk dibawa berpindah-pindah.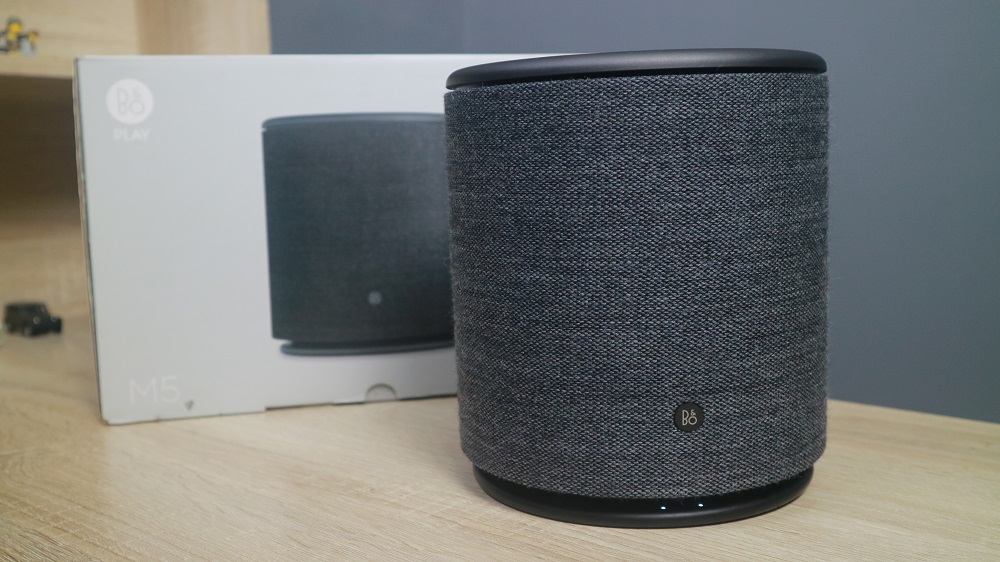 Sparks
Desain keren
Suara yang dihasilkan berkualitas baik
360 sound yang memungkinkan speaker di tempatkan di tengah
Muti-room feature (chromecast built-in)
Slacks
Harga cukup mahal
Tidak bisa dibawa mobile, harus selalu tersambung ke listrik
Bobot perangkat cukup berat
Are you sure to continue this transaction?
processing your transaction....