Robot Ini Gantikan Peran Petugas Valet di Salah Satu Bandara Tersibuk di Perancis
'Upahnya' lebih kecil, tapi kinerjanya lebih efisien
Glenn Kaonang - 18 March 2019
Tenaga kerja robot tidak akan sepenuhnya menggantikan manusia, setidaknya dalam waktu dekat ini. Kendati demikian, untuk pekerjaan-pekerjaan repetitif, seperti misalnya menjadi petugas valet, kombinasi robot dan teknologi automasi jauh lebih efisien ketimbang manusia, dan itu sedang dibuktikan oleh bandara tersibuk keempat di Perancis, Lyon–Saint-Exupéry Airport.
Mereka baru saja memulai layanan robot valet secara resmi. Robot yang dipekerjakan merupakan bikinan Stanley Robotics, yang sendirinya sudah menguji robot valet otomatis selama beberapa tahun dan di beberapa bandara. Lyon–Saint-Exupéry Airport merupakan debut perdananya sebagai layanan resmi yang bukan bersifat ujicoba.
Robot-robot yang dijuluki Stan ini pada dasarnya merupakan forklift berteknologi kemudi otomatis. Sebagian besar teknologi yang digunakan sama persis seperti di mobil kemudi otomatis, termasuk kemampuan untuk memonitor lingkungan di sekitarnya dan bereaksi ketika ada rintangan di rutenya.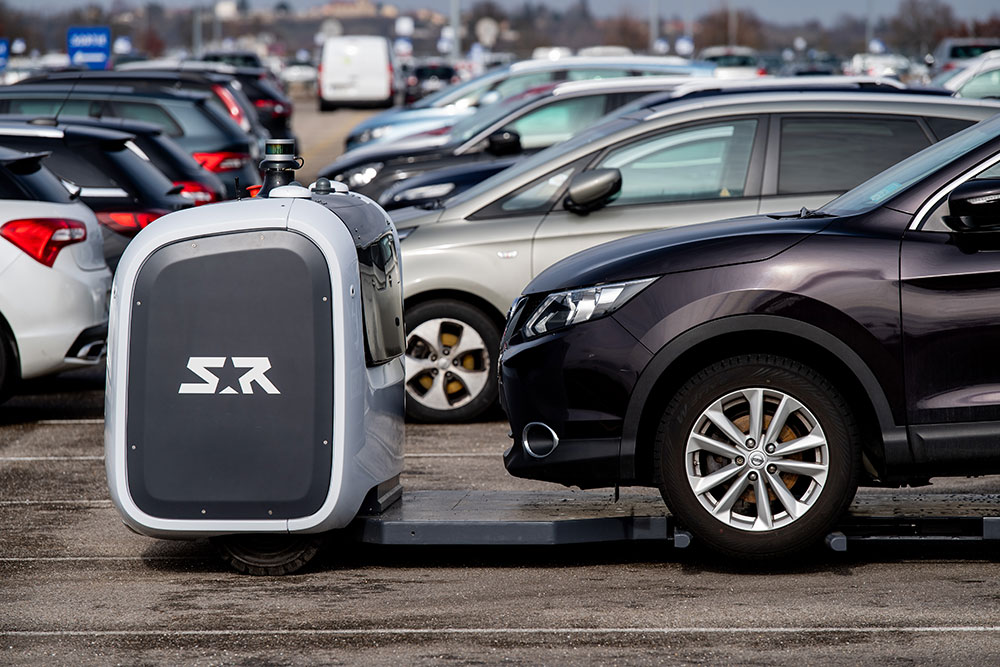 Pengunjung bandara yang hendak menggunakan layanan ini cuma perlu menempatkan mobilnya ke semacam hangar khusus, di mana mobilnya akan dipindai guna mengonfirmasi merek dan modelnya. Setelahnya, Stan akan datang dan menarik mobil tersebut menuju ke satu dari 500 lahan parkir yang tersedia – target akhirnya, layanan robot valet ini bakal meng-cover sekitar 6.000 lahan parkir.
Menurut tim pembuatnya, satu unit Stan mampu memarkir dan mengambil kembali hingga 200 mobil per harinya. Bukan cuma itu, Stanley Robotics mengklaim Stan mampu memanfaatkan lahan kosong lebih efisien ketimbang petugas valet manusia; spesifiknya, Stan dapat menjejalkan 50% lebih banyak mobil ke satu area yang sama.
Ini dikarenakan Stan memiliki kemampuan menyetir yang sangat presisi, dan ia tak segan memarkirkan mobil sampai menumpuk berbaris-baris, sebab sistemnya akan terus memonitor waktu kedatangan masing-masing pemilik mobil (berdasarkan info dari boarding pass). Jadi untuk pemilik mobil yang akan menginapkan mobilnya cukup lama, Stan bakal menempatkannya di baris paling ujung sendiri.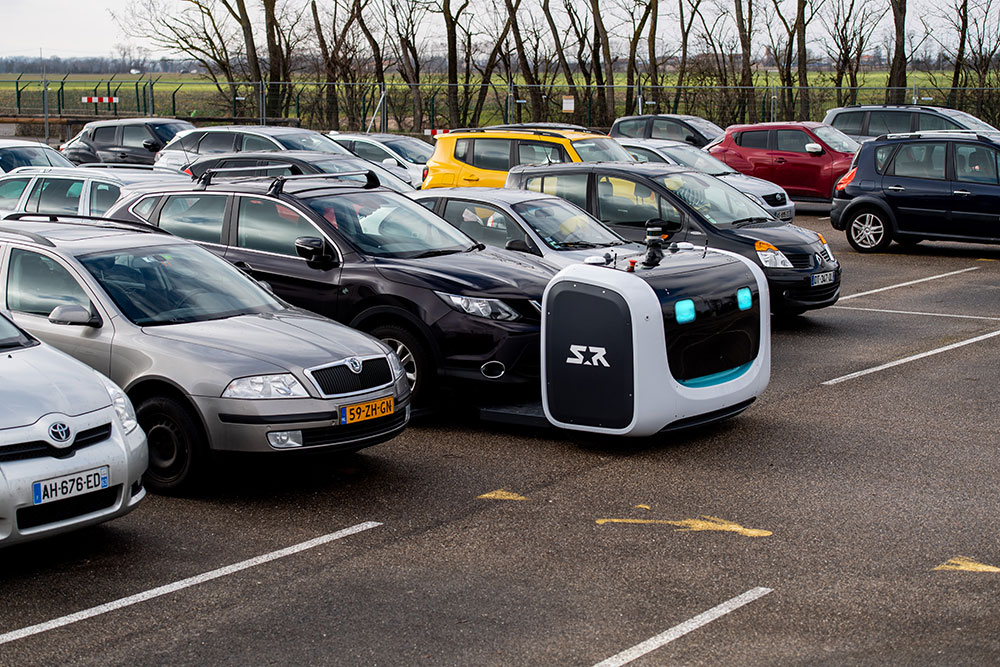 Selama Stan beroperasi, ada sejumlah manusia yang akan selalu mengawasi demi memastikan semuanya aman dan bisa langsung bertindak kala ada malfungsi yang terjadi. Ke depannya, tugas supervisi ini bakal dilangsungkan dari jarak jauh alias secara remote.
Selain menawarkan kepraktisan ekstra kepada konsumen, layanan robot valet ini rupanya juga termasuk ramah kantong. Berdasarkan pantauan The Verge dari situs resmi Lyon–Saint-Exupéry, tarif parkir pribadi selama seminggu di area terjauh dari bandara dipatok 54 euro, sedangkan tarif layanan robot valet ini dipatok 55,80 euro di area parkir yang sama.
Sumber: The Verge.
Are you sure to continue this transaction?
processing your transaction....