Suara Menjadi Teks Sudah Biasa, SpeakEmoji Ubah Suara Anda Jadi Emoji
Seperti fitur dictation pada umumnya, tapi hasilnya adalah emoji
Glenn Kaonang - 18 December 2015
Kita sudah tidak boleh lagi menganggap berkomunikasi dengan emoji itu aneh. Oxford bahkan menobatkan salah satu emoji sebagai Word of the Year 2015. Apakah ini berarti sudah saatnya emoji menjadi suatu bahasa sendiri?
Selama ini emoji seringkali dipakai sebagai pelengkap kata-kata, tapi dalam beberapa kesempatan kita juga mengungkapkan sesuatu hanya dengan emoji saja. Situs seperti Wikemoji hadir supaya kita bisa menerjemahkan makna sebenarnya dari rangkaian gambar-gambar kecil tersebut. Dan kini SpeakEmoji ingin membantu mempermudah komunikasi menggunakan emoji.
Caranya adalah dengan menerjemahkan perintah suara Anda menjadi emoji. Aplikasi ini akan mendengarkan apa saja yang Anda dikte dalam bahasa Inggris, lalu mengubahnya menjadi serangkaian emoji penuh makna. Bukan lagi voice-to-text, tapi voice-to-emoji.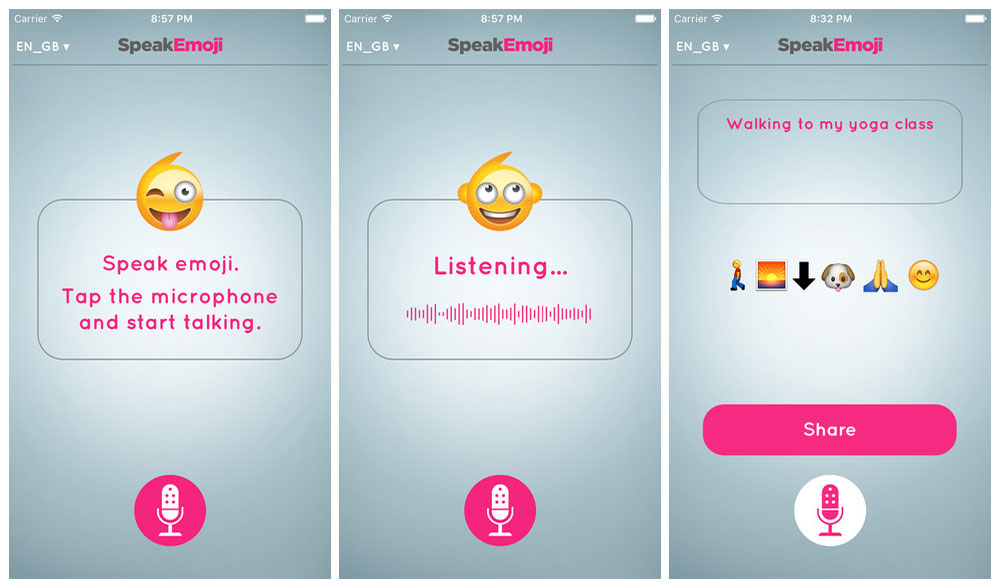 Rangkaian emoji tersebut tentunya bisa dibagikan ke Facebook, Twitter dan sebagainya. Copy-paste secara manual ke aplikasi lain pun juga memungkinkan. Lalu bagaimana kalau teman chatting Anda tidak paham maksudnya? Minta dia mengunduh aplikasi SpeakEmoji untuk menerjemahkan balik rangkaian emoji tersebut menjadi kata-kata.
Belum, emoji belum bisa menggantikan kata-kata kita dalam percakapan sehari-hari. Tapi toh tidak ada salahnya kita memanfaatkan suara kita saat tengah balas-membalas emoji bersama rekam maupun keluarga. Kalau itu yang Anda cari, silakan unduh SpeakEmoji di Google Play atau App Store.
Sumber: TheNextWeb.