Supper App News: Still on Gojek vs Grab
The company's profitability strategy might be realized through food delivery service and digital wallet
Randi Eka - 11 August 2020
Super app has become a hype terminology. Both leading players, Gojek and Grab, are still on the campaign to be the most complete super app. It is a quite tight (direct) competition in all lines. Not only in Indonesia but also in regional area. With a same-level valuation as "decacorn", the target market set is full of ambition.
This is the latest business scope of both services: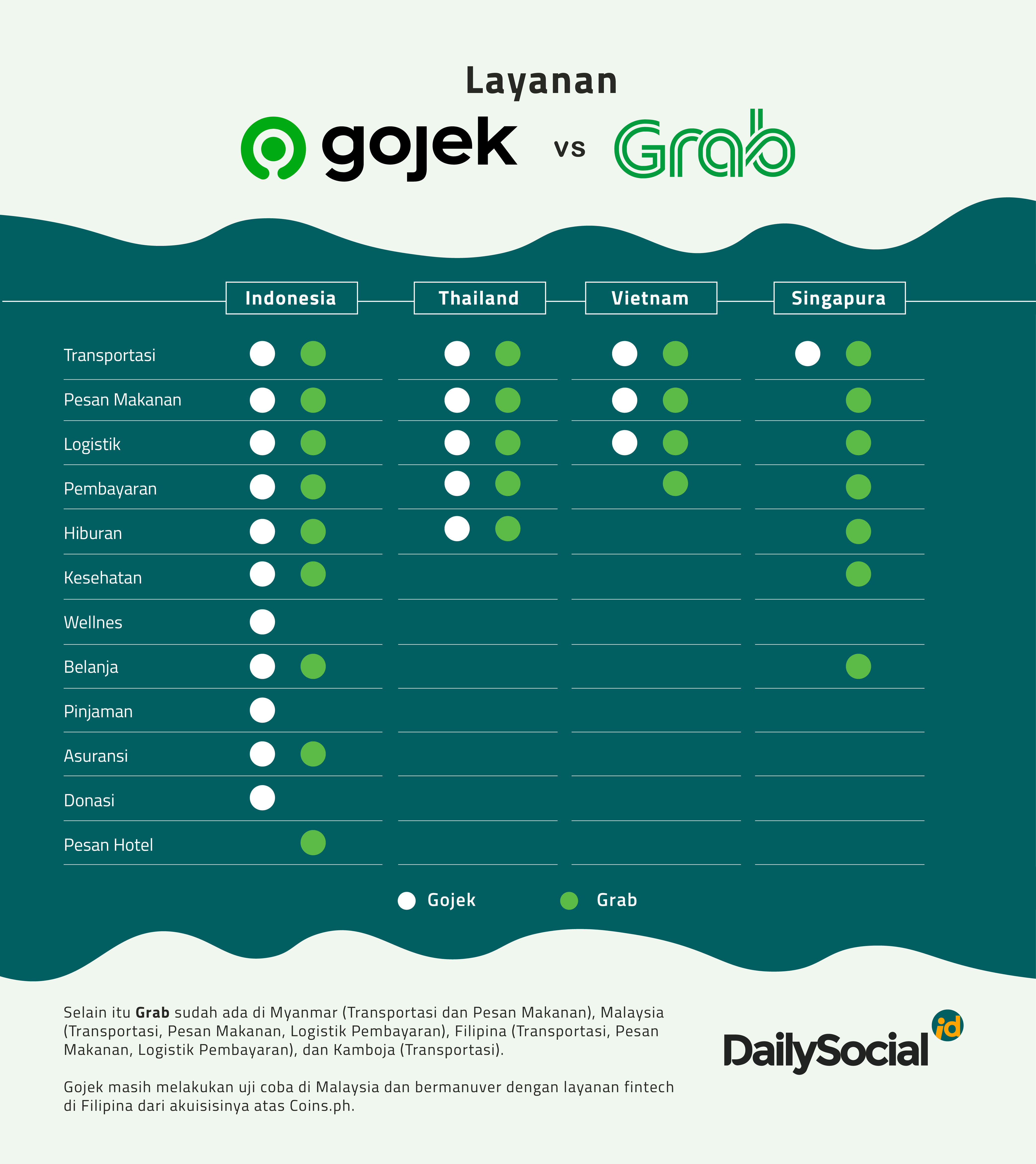 Grab tends to be superior in terms of coverage area. They started to expand since 2014 – including to Indonesia. Meanwhile, Gojek only started its regional expansion in mid-2018. In terms of the type of service, Indonesian market has the most comprehensive one. The complete service has delivered the term super app as a title.
According to App Annie's data, the Grab application has been downloaded by 187 million users as of June 2020, while Gojek with 170 million users. The largest user base lies in Indonesia. In terms of Grab, it is around 66%, while Gojek is 90%.
Previously, Gojek has launched a separate application for expansion outside Indonesia. From this month on, they started to unify apps and brands into Gojek – from Vietnam service Go-Viet into Gojek. GET in Thailand will also get changed soon.
The latest report released by China Renaissance investment bank summarizes a number of Gojek and Grab business achievements and strategies. One of them is related to the monthly active user's data. Gojek's MAU data currently has reached 36 million users in four countries, while Grab is yet to disclose any data. The research calculates the total addressable market for ride-hailing services this year is to reach $25 billion.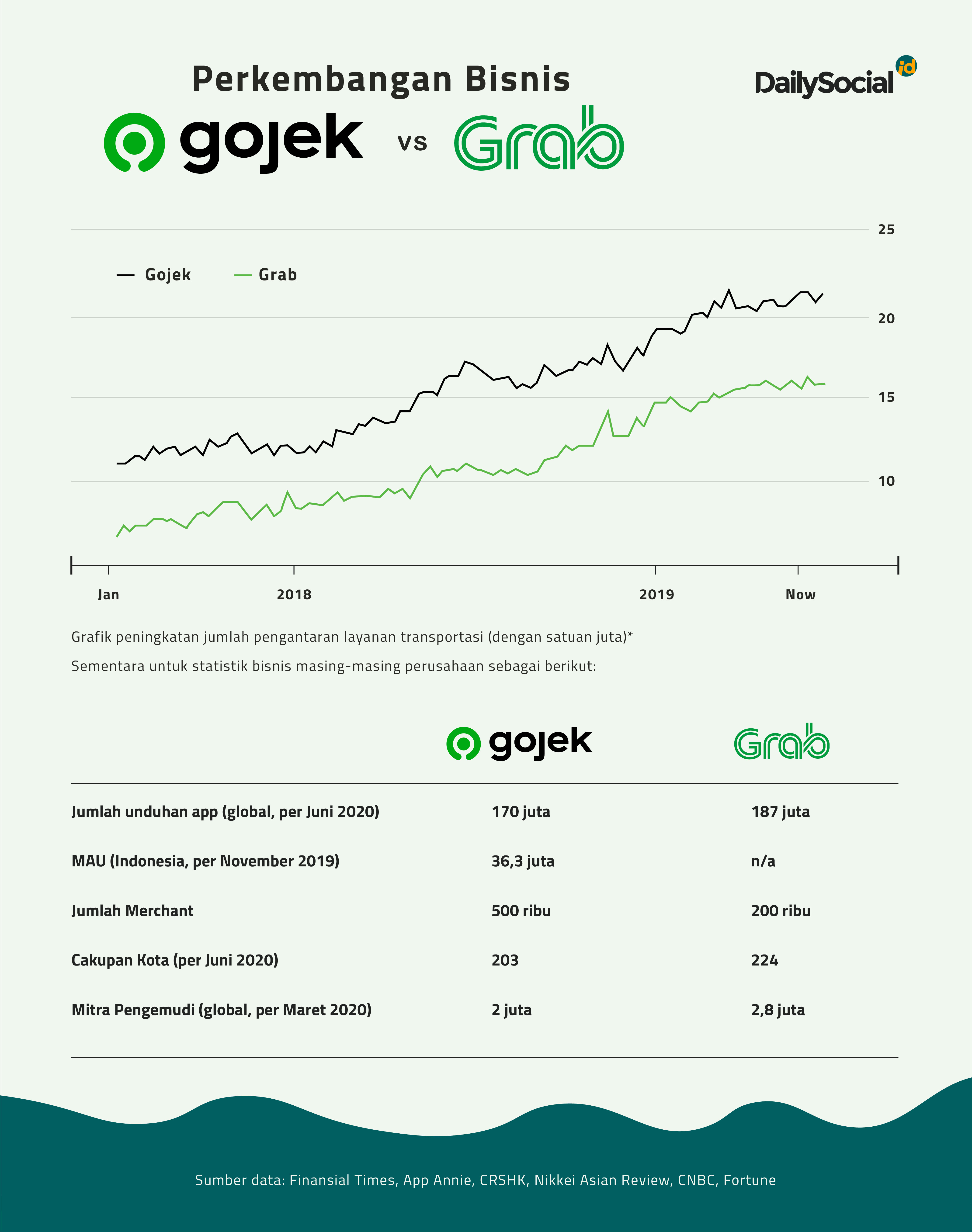 Strategy towards profitability
The Covid-19 pandemic has clearly had a significant impact on the rid hailing business. In an exclusive interview with DailySocial, the international team confirmed the news. Grab is no different. Regarding business operations efficiency, the two companies had a layoff last June. Grab lay off 5% of its employees, equivalent to 360 people. Meanwhile, Gojek laid off 9% of its total employees, equivalent to 430 people.
Therefore, the super app platform survives, for other business areas still got potential growth despite pandemic. Referring to existing business data, China Renaissance is optimistic that food delivery and e-wallet services are likely to support the super app's sustainability strategy. A large amount of monetization is possible for these two features.
The first is about food delivery. According to market measurements, this business has the potential to bring in up to $20 billion annually. Assuming each super app is capable to gain 5% of the market, at least they can book $1 billion in revenue each year. Grab once disclosed revenue for the food delivery service. In 2017 they already raised $2 billion and grew to $5 billion in 2019.

Earlier this year, Gojek announced the strategy to make GoFood profitable. Gojek Group's Chief Food Officer Catherine Hindra Sutjahyo revealed that all investors' encouragement resulted in GoFood's business model in a direction towards profitability. As time pass by, the GoFood's achievement benchmarks have grown, from basic transaction numbers to gross transaction values, and now revenue.
As the food business has the potential to generate big cash, various initiatives were launched. One of those is by developing a cloud kitchen to help partners efficiently produce and serve products. Both Grab and Gojek continue to expand cloud kitchens as "shared kitchens" that is accessible by SME partners. There are shops that only serve purchases via GrabFood or GoFood orders.
Digital wallet to be the next source of profit
The super app journey goes through several phases: user acquisition, partner acquisition, and product expansion. The first phase has successfully passed. Millions of driver-partners spread across various cities turned into assets to convince users regarding the reliability and availability of services. The second phase indicates the same results. The pandemic has contributed significantly to the adoption of food and grocery delivery services.
Next, the third phase is being optimized by each player. In Indonesia, GoPay is the payment platform most used by the public, competing with Ovo, which is now being applied by Grab (as well as Tokopedia and several other services). Obviously, its existence has a big impact on the business of each company. The payment system acts as a link between actors in the application ecosystem: consumers, driver-partners, and merchants.
This situation creates opportunities for partners and merchants to gain more feasible financial access. Fintech platforms such as digital wallets are considered to be able to bridge the existing gap, including connecting them with various financial products (transfers, loans, investments).
Some intentions are going toward this, including the seriousness of Grab through the GrabFinancial unit. GoPay itself is said to have reached a unicorn valuation.
Next phase: integration
Super app principles such as "must be the most complete" turn Gojek and Grab compete harder to provide various relevant services. Adding a service doesn't mean you have to develop everything independently. In terms of telemedicine services, Gojek collaborates with Halodoc, while Grab is with Ping An Good Doctor. Also for other services, such as insurtech, lending, and OTA which are integrated with third-party platforms.
It takes some business units to allow the company to connect with related players. The strategy is similar, starting from developing venture units, acceleration programs, to acquisitions.
Such intense competition has so far been considered good for the market formation and often benefits consumers. It was previously rumored that the two super apps would merge, however, it seems just ended up as a rumor.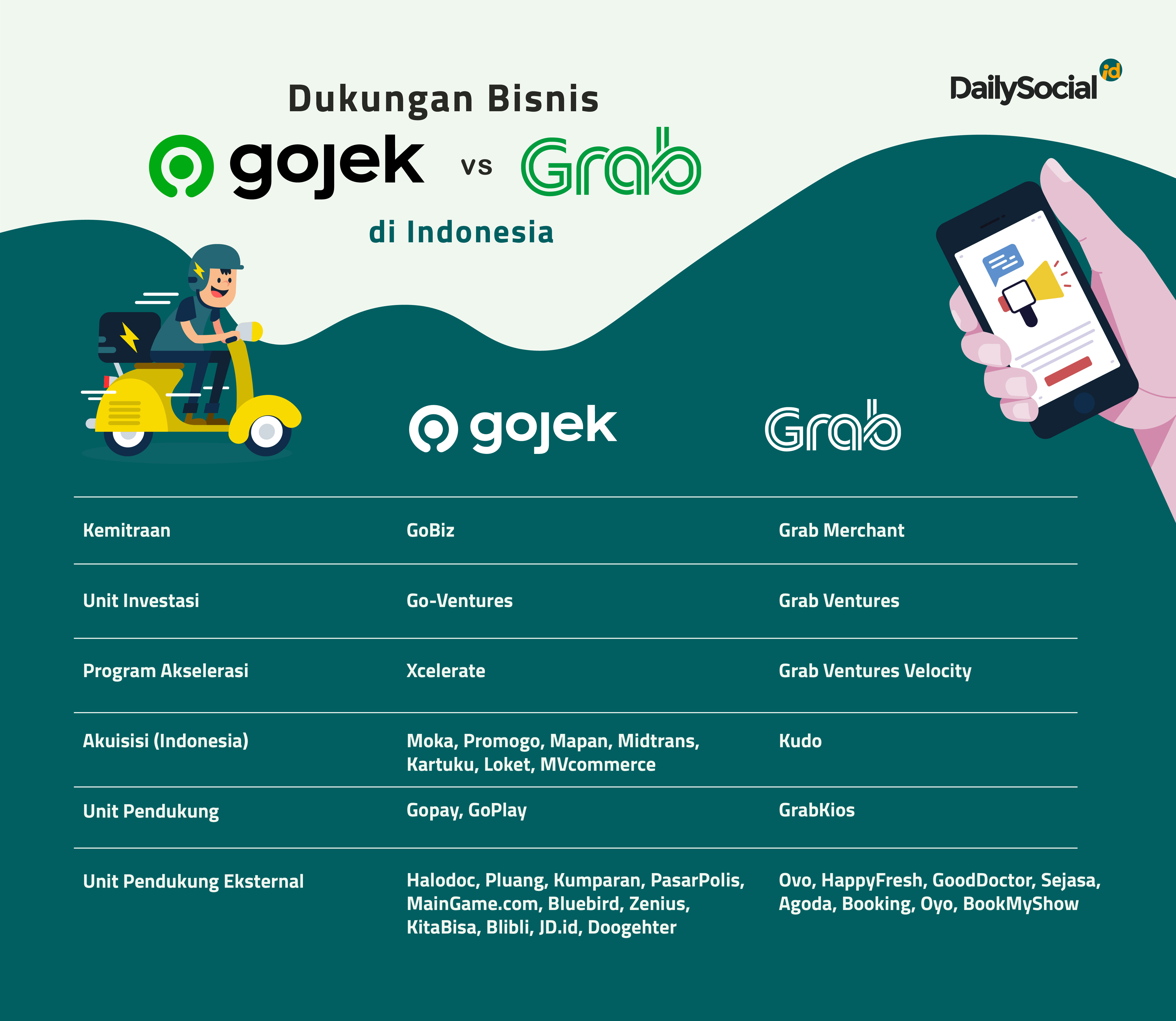 –
Original article is in Indonesian, translated by Kristin Siagian
Application Information Will Show Up Here
Application Information Will Show Up Here