Smartwatch Perdana Tag Heuer Akhirnya Resmi Dirilis
Bernama Tag Heuer Connected dan dibanderol seharga $1.500
Resmi sudah. Setelah sekitar satu tahun rumornya terendus, Tag Heuer akhirnya mengungkap smartwatch perdananya secara resmi. Bertempat di kota New York kemarin (9/10/2015) waktu setempat, smartwatch bernama Tag Heuer Connected itu lahir ke dunia.
Apa yang menjadikan smartwatch ini istimewa tentu saja adalah faktor kemewahan arloji buatan Swiss yang menyelimuti dirinya. Fisiknya sendiri dirancang mengikuti desain lini Tag Heuer Carrera. Seluruh proses desain dan manufaktur berlangsung di Swiss. Hanya saja ia secara teknis tidak bisa mengusung label "Made in Switzerland" karena komponen elektroniknya berasal dari Intel.
Tag Heuer Connected bukan untuk semua orang. Bukan karena banderol harganya yang mencapai angka $1.500, tetapi karena ukurannya yang begitu besar. Diameter case titanium-nya berkisar 46,2 mm, dengan ketebalan 12,8 mm. Case ini menyambung ke strap berbahan karet yang terdiri dari beragam warna, plus dilengkapi buckle berbahan titanium. Secara konstruksi, Tag Heuer Connected bisa disejajarkan dengan jam tangan mekanik buatan Swiss lainnya.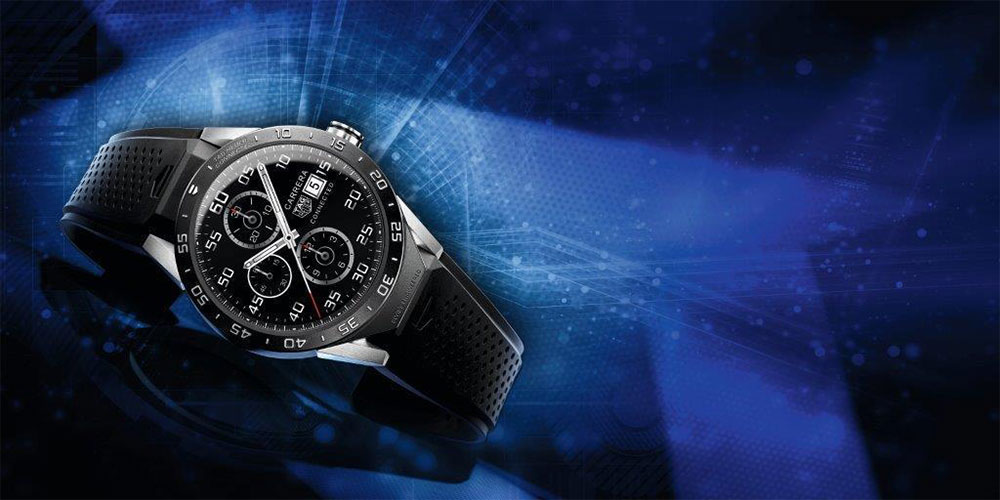 Dikembangkan secara langsung bersama Intel dan Google, Tag Heuer pun mempercayakan Android Wear sebagai sistem operasi smartwatch-nya, yang berarti ia kompatibel baik dengan perangkat Android maupun iOS. Spesifikasinya mencakup Bluetooth LE, Wi-Fi, storage 4 GB dan sejumlah sensor untuk keperluan fitness tracking.
Yang cukup disayangkan adalah, ia tidak dibekali dengan sensor laju jantung, yang sejatinya sudah menjadi standar smartwatch generasi terkini. Ia juga tidak mengemas GPS dan speaker, yang berarti semua notifikasi akan diteruskan berupa getaran saja. Sama seperti mayoritas smartwatch lain, baterainya tidak bisa bertahan berlama-lama; hingga 30 jam saja dalam satu kali charge.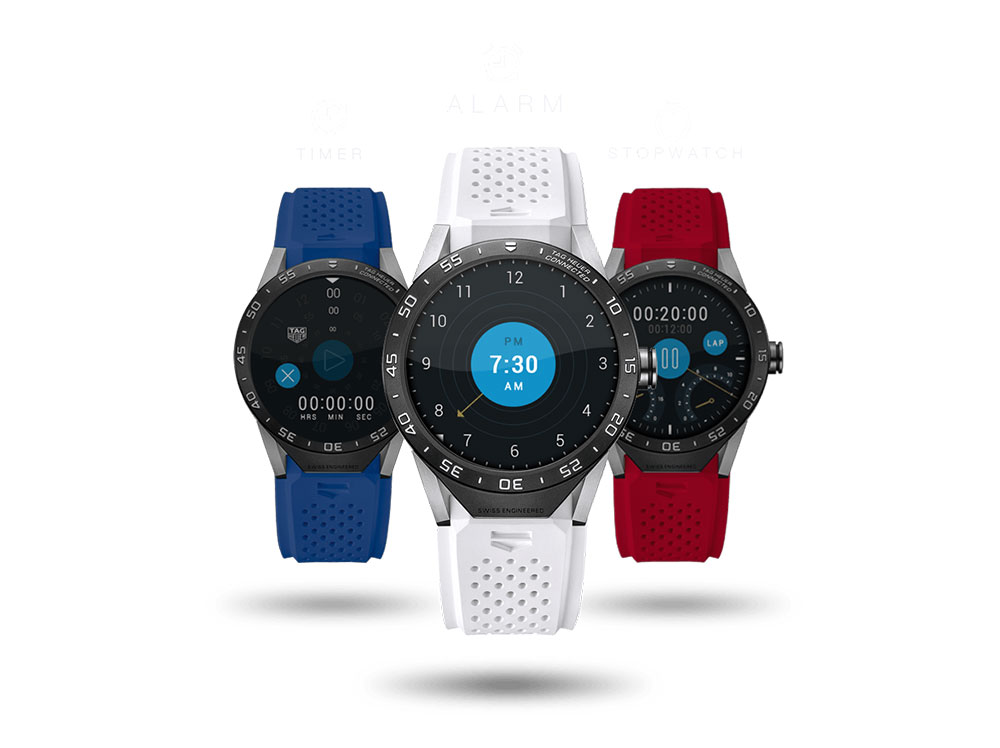 Meski dari segi fitur Tag Heuer Connected terdengar biasa-biasa saja, untungnya masih ada dua fitur ekstra yang tidak dapat Anda jumpai di smartwatch Android Wear lain. Yang pertama tentu saja adalah watch face khusus rancangan Tag Heuer yang tampak begitu mirip seperti lini arloji mekaniknya.
Yang kedua, setiap konsumen yang membeli Tag Heuer Connected akan dapat menikmati layanan berjuluk "Connected to Eternity". Jadi setelah dua tahun, pemilik Tag Heuer Connected bisa membawa smartwatch-nya menuju sebuah retailer Tag Heuer, lalu menukarnya dengan sebuah jam tangan mekanik – dengan biaya tambahan $1.500. Dengan demikian, semisal nanti spesifikasi milik Tag Heuer Connected sudah dirasa terlalu tua, Anda tidak perlu khawatir ia bakal membusuk di dalam laci lemari.
Seperti yang saya sebutkan di atas, Tag Heuer Connected akan dibanderol seharga $1.500, membuatnya selevel dengan Apple Watch Hermès. Ketersediaannya untuk pasar internasional baru akan dimulai bulan depan melalui butik-butik Tag Heuer dan sejumlah mitra retail-nya.
Sumber: Bloomberg.
Are you sure to continue this transaction?
processing your transaction....